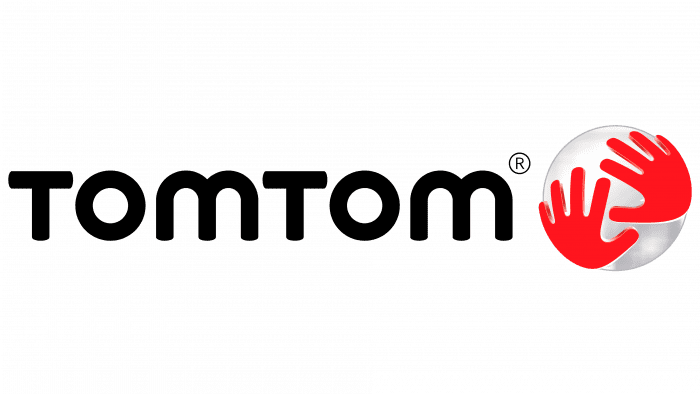 TomTom is a Dutch brand specializing in personal GPS devices, navigation equipment for cars, and other types of transport. Also manufactures consumer electronics, releasing PNDs with their cards and applications. Provides software for other manufacturers. The company was founded in 1991. Founders – Harold Goddijn, Corinne Vigreux, Peter-France Powels, Pieter Geelen. Location – Amsterdam (Netherlands).
Meaning and History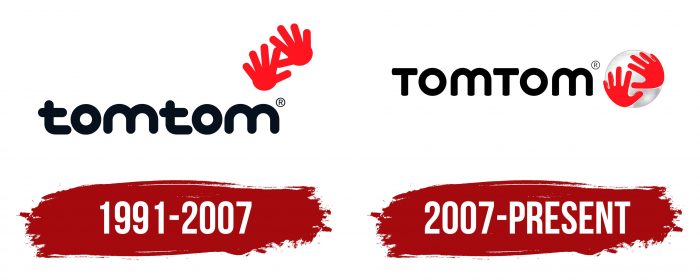 The recognizable emblem of the Dutch brand appeared at the same time. She is catchy, laconic, and memorable thanks to a pair of hands depicted in bright red gloves. Throughout its existence, the company has not lost a single element of its identity – it has improved and raised them to a new level. There were two logos in total in her career.
1991 – 2007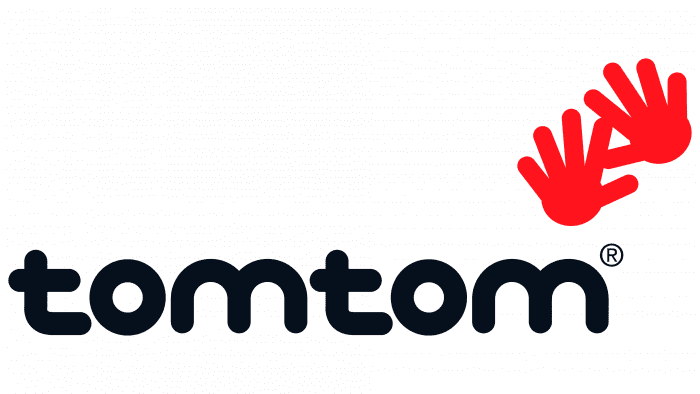 The brand logo is associated with its name and consists of two parts. The first is graphical, in the form of a picture. The second is text. It contains only one word – "TOMTOM," written in large bold uppercase. At the same time, the letters are played as if they were lowercase. This is because "m" has a streamlined shape, without characteristic angles, and "o" in any position still looks the same. The name is located in a line.
2007 – today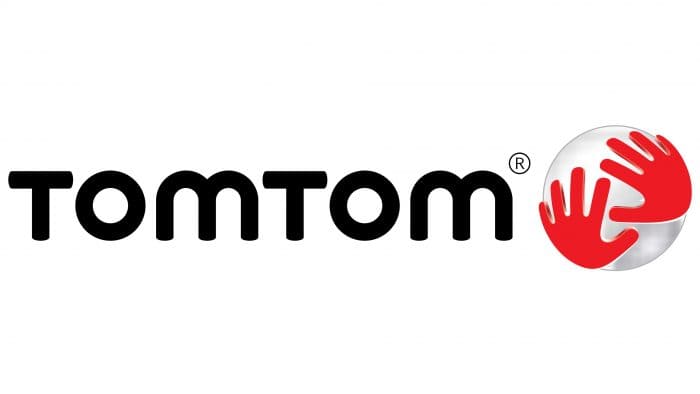 The designers took the previous version as a basis and added a few new touches to it. They added volume to the arms, reduced the letters' thickness, and added a silver ball. According to the concept, this is planet Earth without identification marks. And TomTom guarantees that with its navigators, you can get anywhere in the world, even without maps, and determine your location using its instruments. Also, the developers removed the lowercase letters and replaced them with uppercase ones.
Font and Colors of the Emblem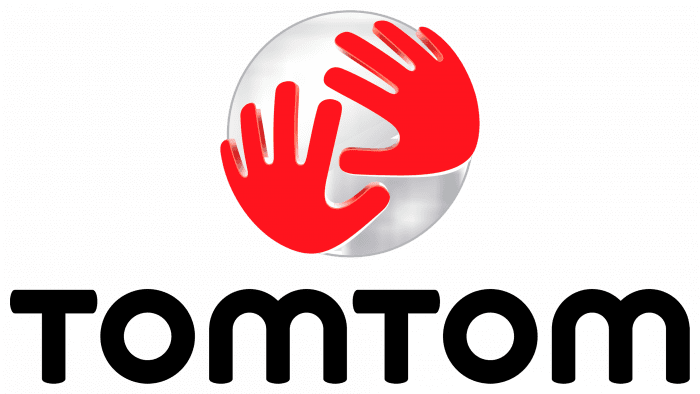 The graphic part is a translucent white ball with a slight touch of gray-blue reflections along the edges. This stylistic device makes it translucent. Two hands hold the ball (presumably our planet). The Earth is in good hands and can be seen through and through, which corresponds to the manufacturer of GPS navigators. Also, this shows its global nature and high importance.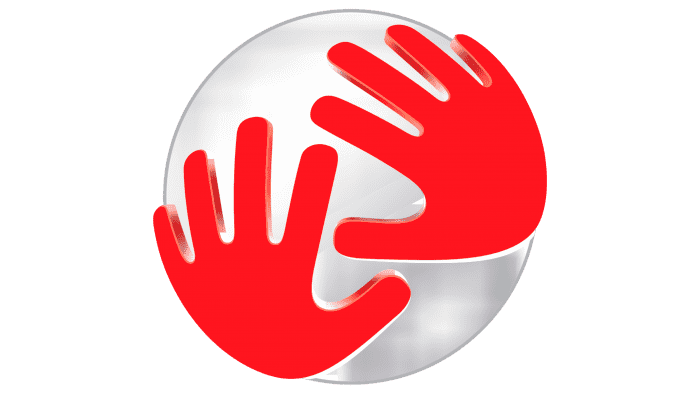 The creative icon is balanced with a classic color palette. Black is used for the font, bright red for the hands, and the globe itself is an almost transparent gray. In some variants (depending on the place of use and purpose), the company slogan is present on the logo.