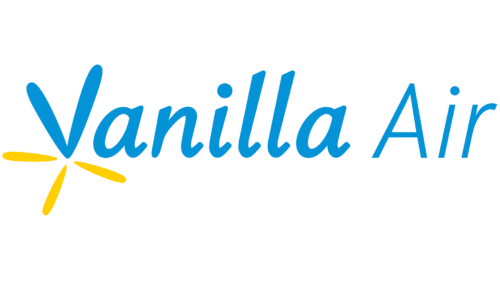 Vanilla Air Logo PNG
Vanilla Air: Brand overview
Vanilla Air Inc., known in Japan as バニラ・エア株式会社 (Banira Ea Kabushiki Kaisha), has revolutionized the airline industry by becoming a low-cost airline aiming to revolutionize air travel for passengers. Launched in 2013 as a collaboration between All Nippon Airways (ANA) and AirAsia, Vanilla Air set out to redefine the air travel experience in Japan by offering affordability and convenience as core principles.
From its inception, Vanilla Air made a statement by introducing two Airbus A320 aircraft with its distinctive bright orange coloring. Based at Narita International Airport's Terminal 2, the airline quickly gained the attention of Japanese aviation with its welcoming atmosphere and commitment to serving domestic and international routes.
In June 2013, AirAsia sold its stake in AirAsia Japan, transferring ownership to ANA. This strategic decision opened up new opportunities for Vanilla Air, now a subsidiary of ANA, and set the stage for exciting developments in its operations.
In October 2019, Vanilla Air and Peach Aviation, two well-known low-cost carriers in Japan, joined forces to combine resources, optimize operational efficiency, and expand network coverage. As a result of this strategic merger, Vanilla Air has completed its standalone operations, and Peach Aviation has grown stronger and entered a new era of growth and achievement.
Meaning and History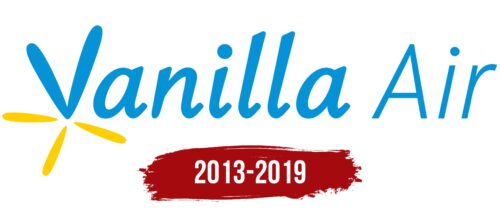 What is Vanilla Air?

Vanilla Air was established in November 2013 as a subsidiary of All Nippon Airways, Japan's leading airline. Headquartered at Narita International Airport, this budget airline was dedicated to providing affordable air travel in Japan and around the world. Its domestic and international flights have become popular among budget travelers, and over the years, the company has carved a niche for itself in the airline industry. The brand's journey came to an end in late 2019 when it merged with Peach Aviation, another low-cost carrier owned by ANA.
2013 – 2019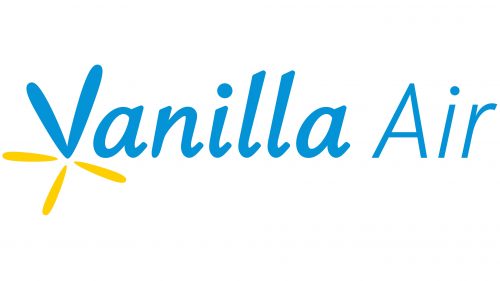 The logo features a stylized vanilla flower, which echoes the airline's name. This flower is inscribed in the first letter of the word "Vanilla." The blue diagonals of the letter point upward, while three yellow lines extend sideways and downward. All of these lines emanate from the top of the glyph. The text is in italic calligraphic script with disconnected and rounded characters. The second part of the text is in a formal style, using thin sans-serif letters with a subtle slant to the right.
The choice of vanilla flower echoes the airline's name well and gives the brand thematic integrity. The different styles in the text – calligraphic and formal – create a balanced yet dynamic visual effect. The blue and yellow colors are visually appealing and evoke feelings of trust and optimism, which are valued by the airline's potential customers.