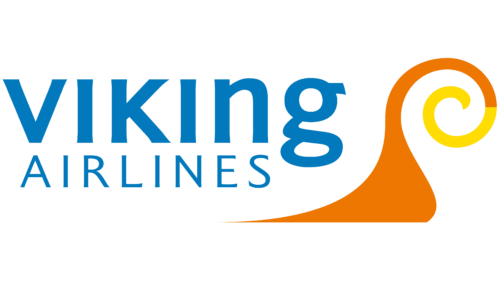 Viking Airlines Logo PNG
Viking Airlines: Brand overview
Founded in 2003, Viking Airlines AB has quickly established itself as a reliable and efficient charter airline offering seamless travel throughout Europe. Based in Sponga, Stockholm, this private airline has served European tour operators by providing safe and on-time flights for passengers. Headquartered in Sweden's bustling capital city, Viking Airlines has become a reliable choice for those looking to explore the continent.
Viking Airlines' commitment to fleet modernization and high standards of service has allowed the airline to reach new heights. By investing in state-of-the-art aircraft to improve passenger comfort and safety, the airline has expanded its route network and attracted a wide range of tour operators. As a consequence, the airline rapidly expanded its fleet and, by the mid-2000s, had secured its position as a major player in the charter sector.
However, the late 2000s saw turbulent times for Viking Airlines.
Unfortunately, Viking Airlines ceased operations on October 18, 2010, after seeking protection from creditors, and went into administration on December 2, 2010. Despite all efforts to revive the airline, Viking Airlines was declared bankrupt in February 2011, marking the end of its difficult journey.
Meaning and History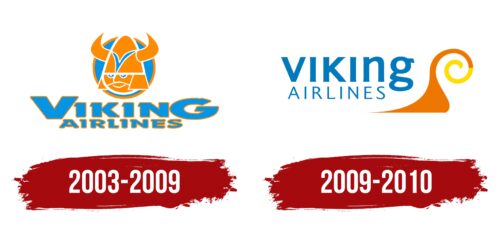 What is Viking Airlines?

Based in the heart of Scandinavia, Viking Airlines was a respected player in the airline industry. Based in Stockholm, Sweden, it is a privately owned charter airline offering a variety of flight options for travelers and organizations. Founded in 2003, the airline has quickly gained popularity due to its reliability and affordable services. The airline successfully connected various European and Mediterranean vacation destinations and worked closely with tour operators. Unfortunately, in 2010, the airline ceased operations due to financial difficulties.
2003 – 2009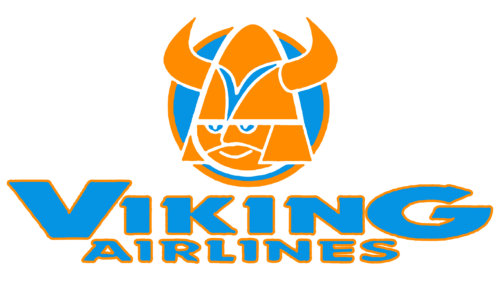 2009 – 2010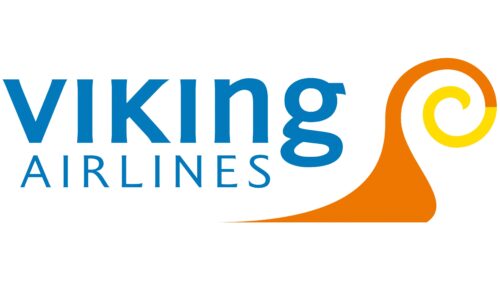 The Swedish airline has chosen a friendly logo with an authentic design. The friendly aspect is evident in the smooth curves and pleasant blue color. The authentic part is represented by a spiral reminiscent of the twisted horns worn by Vikings on their helmets. This spiral element is colored in charming shades of golden orange and sunny yellow, giving it the overall appearance of a snail. The lettering opposite the spiral is arranged in two rows. The upper one is lowercase and bold, while the lower one is uppercase and thin. There are no serifs, in either case, only tiny extensions with sharp ends.
The use of smooth curves and a pleasant blue hue creates an overall calming and disposing impression, echoing the image of friendliness. The spiral element adds historical and cultural authenticity, linking the brand to Swedish heritage. Contrasting font styles in the double-row lettering balance the design, offering both bold and delicate typography.