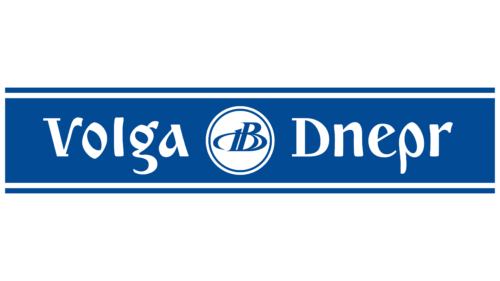 Volga-Dnepr Airlines Logo PNG
Volga-Dnepr Airlines: Brand overview
Volga-Dnepr Airlines LLC is one of the leading air charter companies offering customized solutions to customers around the world. Founded in Ulyanovsk in 1990 by Alexey Isaikin and Nikolay Shlykov, the airline quickly became a leader in the transportation of heavy and oversized cargo.
Volga-Dnepr Airlines is recognized for its specialization in transporting heavy machinery, equipment, and cargo around the world using its remarkable AN-124 Ruslan aircraft.
As demand for its services grew, Volga-Dnepr Airlines expanded its fleet to include AN-124, Boeing 747-8F, and Il-76TD-90VD (Stage IV) ramp freighters.
Volga-Dnepr Airlines, headquartered at Vostochny Airport in Ulyanovsk, operates globally and has an additional hub at Krasnoyarsk's Yemelyanovo Airport. The strategic opening of an operating base in Houston, Texas, has expanded the airline's cargo transportation capabilities between Russia, the United States, and other global destinations, strengthening its presence on the global stage.
Volga-Dnepr Airlines has been setting the standard of excellence in air charter transportation for more than three decades. By investing in the latest technologies and prioritizing safety, the airline ensures reliable and efficient transportation of cargo in all conditions.
Meaning and History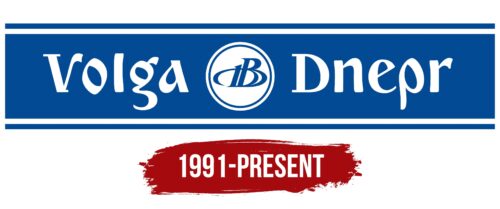 What is Volga-Dnepr Airlines?

Volga-Dnepr Airlines is an integral part of the Russian aviation industry and one of the leading figures in the air transportation industry. Headquartered in Ulyanovsk, the airline specializes in the air transportation of unique oversized and heavy cargoes, making a significant contribution to the development of the country's logistics capabilities. The fundamental principle of the airline, established in 1990, was to provide reliable and efficient air transportation using a fleet of AN-124 and IL-76 aircraft. Over the years, the airline has served various industries, including aerospace, oil and gas, heavy equipment, humanitarian aid, and others.
1991 – today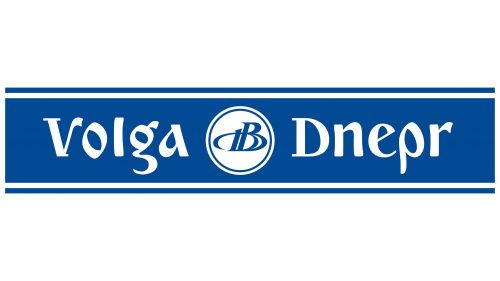 The logo features the name separated by a circular emblem. Both inscriptions are in a decorative typeface. The letters are bold and rounded on the outside but angular on the inside. In all cases, each letter (except the "l") has at least one internal curve. The central seal is white double-rimmed. In its center is the abbreviation, colored blue. The background for all the elements is a rectangular banner with parallel stripes running along the top and bottom.
The combination of rounded and angular shapes in the letters gives the design additional complexity. The double outline on the white print enhances visibility and focuses attention on the central abbreviation, which itself has a bright blue color that attracts attention. A rectangular banner with parallel stripes creates a frame that unifies all components of the design and adds a structured, linear element to the overall composition.