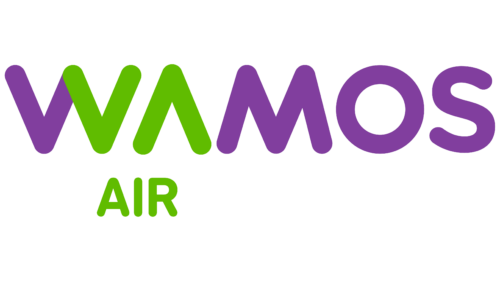 Wamos Air Logo PNG
Wamos Air: Brand overview
In 2003, Pullmantur Air emerged under the wing of renowned Spanish travel company Pullmantur Cruises and revolutionized the industry by offering customers a seamless combination of cruises and air travel.
In 2015, an exciting transformation took place as Pullmantur Air rebranded to Wamos Air, signaling its commitment to move beyond its association with the Pullmantur Cruises brand.
With a versatile fleet of wide-body and narrow-body aircraft, Wamos Air is the epitome of a charter airline catering to the diverse needs of travelers. It operates its own flights and provides air transportation services to other organizations.
Since its inception as Pullmantur Air, Wamos Air has made significant strides, solidifying its position as a leader in the travel market. With an ever-expanding fleet of aircraft and an unwavering commitment to safety and sustainability, Wamos Air continues to be the premier choice for those seeking reliable and enjoyable travel experiences.
Meaning and History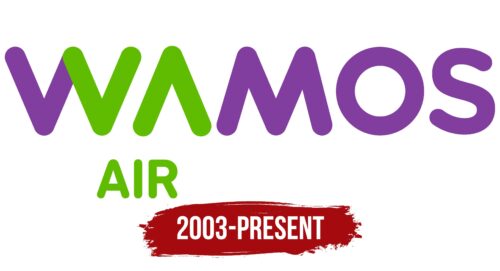 What is Wamos Air?

Wamos Air, formerly called Pullmantur Air, is a charter airline based in Madrid, Spain. The airline operates primarily leisure charter flights and has its main base at Adolfo Suárez Madrid-Barajas Airport. In addition to its operations, the airline also uses aircraft for other organizations, indicating its dynamic presence in the industry. A turning point came in 2014 when the former majority owner Royal Caribbean Group sold 81% of the airline's shares to investor Springwater Capital. This sale initiated a significant transformation at the airline, including a rebranding to its current name, Wamos Air.
2003 – today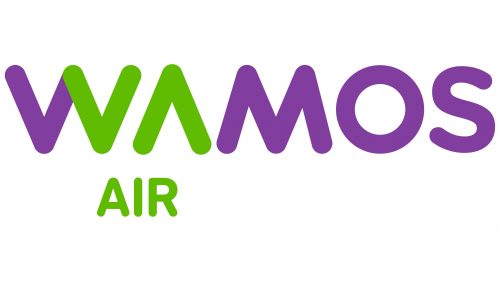 The non-standard font of the Wamos Air logo allows for a playful treatment of similar letters. For example, the capital letter "A" lacks a horizontal crossbar, which brings its shape closer to the elements of the letters "W" and "M." To further emphasize this visual pun, the designers colored the letter "A" and the second half of the letter "W" the same shade of green (as well as the word "AIR" below them). The rest of the text is purple, in keeping with the company's signature color palette. The absence of sharp corners creates an impression of comfort and safety.
The uniform green color emphasizes the visual focus and potentially focuses the airline's attention on environmental responsibility. The purple part symbolizes the company's identity, making the logo easily recognizable. The lack of sharp corners speaks to comfort and implies a smooth and easy service.