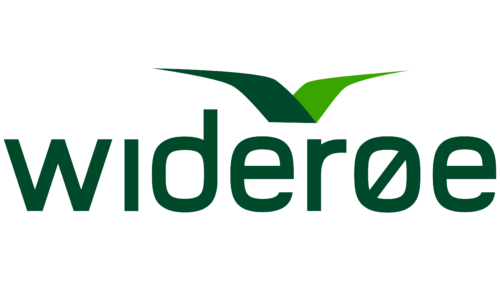 Widerøe Logo PNG
In 1934, visionary Viggo Widerøe founded the airline of the same name, marking the beginning of one of Norway's longest-standing aviation enterprises. Initially focused on seaplanes, Viderøe's aircraft served as "lifelines," connecting the isolated coastal areas of Northern Norway and providing cargo and passenger transportation.
With the growing popularity of air travel, Widerøe began a meaningful transition from seaplanes to land-based aircraft. In 1968, the airline introduced the De Havilland Canada Dash-7, which became the first European airline to use the revolutionary short takeoff and landing (STOL) technology.
By modernizing its fleet, Widerøe remains at the forefront of regional air transport. With 40 Bombardier Dash 8 aircraft, known for their comfort, reliability, and environmental friendliness, and three Embraer E190-E2 aircraft, Widerøe has significantly expanded its capabilities and reach.
Widerøe is characterized by a modern and innovative fleet of aircraft, a commitment to regional connectivity, and an unwavering focus on customer satisfaction. With a rich history of innovation and service, Widerøe is an indispensable component of the Nordic aviation world.
Meaning and History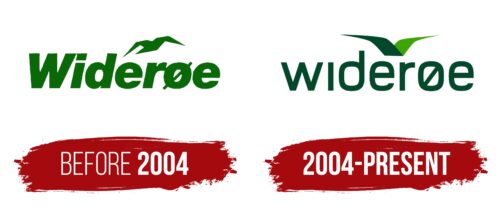 What is Wideroe?

Wideroe, officially known as Wideroes Flyveselskap AS, is a well-known Norwegian airline, the largest regional airline operating in the Nordic countries and serving more than 40 domestic and international destinations. The airline performs 450 takeoffs and landings daily.
before 2004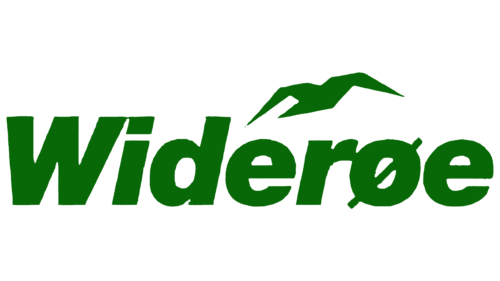 2004 – today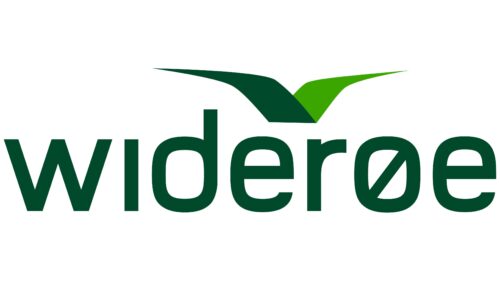 The logo of this Norwegian airline is green color, which corresponds to the picturesque forests and meadows of the Scandinavian peninsula. The flying bird on the logo is made in two shades: dark and lighter, grassy green. The pointed wings are reminiscent of a bird and reference flying machines. Below this image is the word "widerøe," which is large but consists of lowercase letters. The word "ø" has a characteristic diagonal slash. There are no serifs in the font, which makes the emblem look clear at any scale.
The use of green color reflects natural landscapes and shows the airline's commitment to environmental sustainability. The bird's pointed wings serve a dual purpose, appealing to both nature lovers and those interested in aviation. The choice of a sans-serif font ensures readability and modernity, emphasizing the airline's commitment to providing a user-friendly experience.