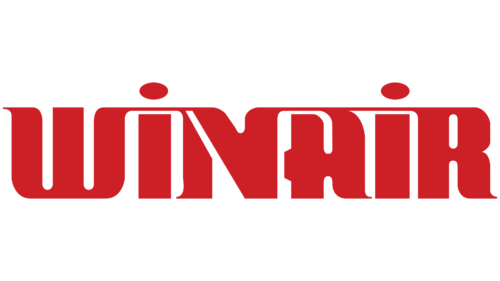 Winair Logo PNG
Founded in 1961 by Georges Greau and Hippolyte Ledi, Winair is one of the pillars of the aviation industry. Headquartered in Sint Maarten, this Dutch airline plays a vital role in providing transportation services to the Leeward Islands in the northeastern Caribbean.
Georges Greau and Hippolyte Ledi were aviation enthusiasts driven by a common idea. In 1961, they took the bold step of founding Winair Airlines with the ambitious goal of connecting the geographically dispersed and remote Leeward Islands.
Over the years, Winair has steadily grown and expanded its presence, cementing its position as the leading airline in the region. With seven aircraft, Winair serves ten destinations in the Leeward Islands, making it the preferred choice for travelers looking to explore the region.
Winair's headquarters, located at the busy Princess Juliana International Airport in St. Maarten, is the nerve center of all operations. The Winair team manages all aspects of its operations, from fleet maintenance to flight scheduling and exceptional customer service.
For more than half a century, Winair has played an important role in the life of the Leeward Islands, connecting the region's communities and providing essential air transportation services to the local community.
Meaning and History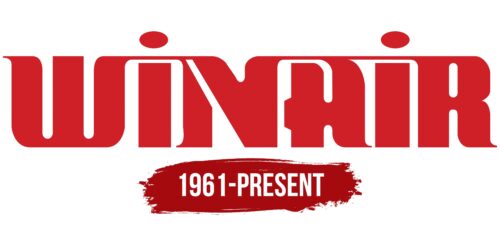 What is Vinair?

Winair, short for Windward Islands Airways International NV, is a Dutch state-owned airline based in Sint Maarten. Founded in 1961, the airline has been serving the Caribbean for over six decades, connecting various islands and providing an important link for local and international passengers. The airline was conceived to improve inter-island connectivity in the Navel Islands and has expanded its operations significantly. It now flies to many destinations, including those not frequented by major carriers, thus fulfilling its mission to provide reliable and convenient transportation solutions in the region.
1961 – today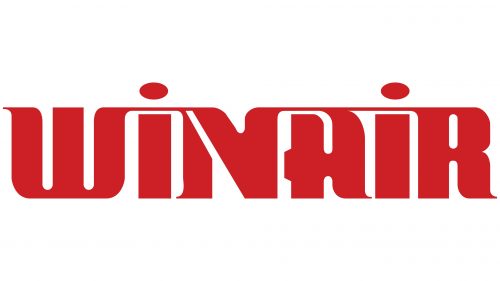 This company's logo is unparalleled. First, it consists solely of text and contains no illustrated elements. Secondly, it uses a customized custom font. Each glyph is unique and looks like a deep dive into creativity. The lettering uses bold letters connected by thin stripes. Both the top and bottom of the letters are flat rather than pointed. The design also features flowing lines and numerous rounded elements. The lowercase "i" letters resemble columns, and the dots (which look like horizontal ovals) are separated by a line.
A custom font gives a company a distinctive personality, setting it apart from its competitors. The use of bold letters connected by thin stripes evokes a sense of unity or interconnectedness, perhaps hinting at the complexity of the company's services or products. Flat tops and bottoms of the letters, as well as numerous rounded elements, give the design a modern and flowing feel. The unique treatment of the lowercase "i" and the horizontal ovals add unexpected but compelling visual elements that draw the viewer's attention and encourage further interaction with the brand.