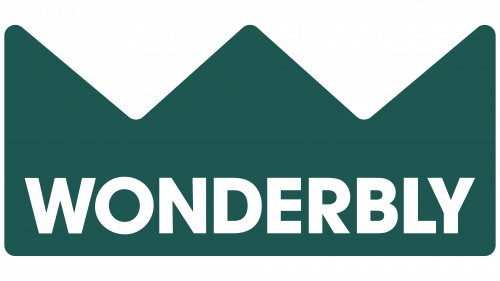 Wonderbly, an acclaimed online publisher of bespoke children's books, has recently revealed an exciting new brand persona. Originally launched in 2013 under the name 'Lost My Name,' it drew its initial identity from its pioneering book, "The Little Boy or Girl Who Lost Their Name." In 2017, to underscore its unique niche of creating tailored books by modifying the protagonist's name and appearance, the company adopted the name 'Wonderbly.'
Operating out of London, UK, Wonderbly has a record of selling over 8 million books globally. In 2021, it cemented its standing by clinching the 'Children's Book Publisher of the Year Award' in the UK. The company has revitalized its brand identity, collaborating with Lovework Studio, a design firm based in Redcliffe, Australia, for the task.
The company's previous logo, while embodying an intriguing concept merging a paper crown with a bookish charm, somewhat missed its mark. It resembled a paper boat or an incomplete email symbol more than a crown. Despite the old logo successfully integrating a paper metaphor to subtly reference the company's product, the new logo employs a cleaner approach by emphasizing the crown. This shift underlines Wonderbly's central proposition: making the child the main character or the hero in the personalized book.
The innovative blending of the wordmark within the icon in the new logo Wonderbly presents a united and impactful visual. The crisp, defined typography guarantees legibility across sizes and can be separated from the crown, as in social media icons. Thanks to the crown's peak forming a distinct "W," this adaptability doesn't compromise the logo's essence, allowing it to serve as a standalone monogram.
Given the logo's minimalist design, attention to detail was paramount, and Wonderbly appears to have nailed this delicate balance. The crown's dimensions showcase an ideal height-to-width ratio, and its rounded corners deliver an appealing look. The positioning of the typography towards the bottom gives the crown a weighty feel, and its sharper, geometric design provides an engaging contrast. With a harmonious balance, the logo shines in all color schemes, whether light on dark or vice versa.
Overall, the refreshed identity brings a pleasant evolution that steers clear from being overly cute. It strikes a balance that is neither too child-centric nor excessively sophisticated. It radiates joy and playfulness without using overused, saccharine visual elements typically linked with children's brands. The core focus remains on celebrating each child's unique, heroic journey, enclosed in the delightful fantasy of their personalized tale.