Amid rising health consciousness, Zevia PBC is taking bold steps to redefine its image and reach a broader audience. This zero-sugar beverage maker, known for using natural sweeteners, has revealed a total makeover that will go live in 2023. The overhaul aims to create a unified theme across a wide array of drink offerings, underlining the company's emphasis on both human well-being and environmental integrity.
The forthcoming changes in Zevia's visual identity will be previewed at the Natural Products Expo West from March 9-11. Anticipated to coincide with the summer, the season that typically sees elevated beverage consumption, this revamp marks a crucial phase in Zevia's journey. The company is transitioning from being a specialized health brand to a mainstream name, increasing its visibility in retail environments.
Starting with the crowd-favorite Creamy Root Beer, Zevia will release newly designed packages by the end of March. Consistent with the company's Certified B Corp certification and dedication to eco-friendly practices, Zevia is ditching plastic rings in favor of recyclable cardboard for its 6-pack containers.
At the core of the rebrand is a newly designed Zevia logo, embodying a blend of geometric and organic elements. The design inspiration originates from leaf-like forms, symbolizing the plant-based ingredients that form the backbone of the brand. This serves as a powerful visual cue for consumers, encouraging them to opt for healthier, more sustainable options without sacrificing taste.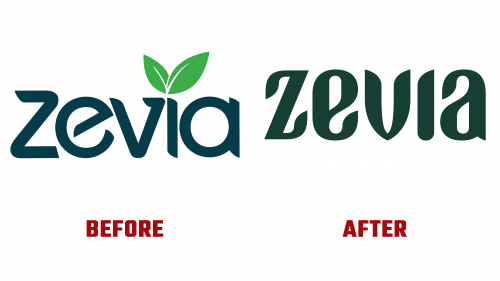 In line with the brand's evolution, Zevia will roll out novel flavors this year. The lineup includes Vanilla Cola Soda, Watermelon Energy, Peach Passionfruit Energy, and Tropical Pineapple Tea. Each of these newcomers will exclusively use stevia as the sweetening agent, avoiding any other additives.
Zevia's versatile range of beverages already encompasses soda, tea, energy drinks, mixers, and options for children. The company aims to offer choices suitable for all lifestyles and occasions, while remaining an affordable option. Zevia is priced lower than 64% of non-alcoholic beverages in the market, enhancing its appeal.
Having already gained prominence as the top-selling carbonated drink on Amazon, Zevia continues to expand its availability. The products can now be found at high-traffic retailers including Target and Walmart, as well as specialized outlets like drug stores and bulk stores including Sam's Club and Costco.
This new chapter in Zevia's brand story is likely to fortify its position in the health-conscious beverage industry. With a redesigned identity and a range of new flavors, the company is well-equipped to further its mission of providing tasty, affordable, and environmentally responsible alternatives to sugar-laden drinks.