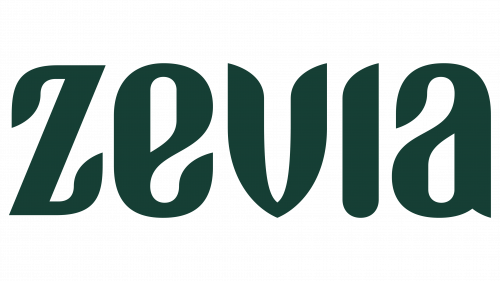 Zevia Logo PNG
The Zevia logo is a compelling tribute to stevia, the natural sugar substitute that defines the sweet taste of the brand's non-alcoholic beverages. The dark green color and the unique, curvy typography evoke plant motifs, signifying the natural ingredients that make up the products. Each glyph appears composed of tiny leaves with sharp edges and curves.
The dark green hue serves multiple purposes. Not only does it symbolize health and natural elements, but it stands out among other logos, capturing immediate attention. This color is associated with freshness, growth, and renewal. By choosing this shade, the brand positions itself as a healthy, eco-friendly choice in a market saturated with sugar-laden options.
The intricate design of each character in the logo speaks volumes. Every glyph resembles a cluster of tiny leaves, which goes beyond merely being visually appealing. It visually represents stevia, the plant-based sweetener integral to the brand's offerings. This direct association with stevia is a constant reminder of the brand's commitment to using natural ingredients, steering clear of artificial sweeteners that are commonplace in many beverages.
Zevia prides itself on its unique, health-conscious identity, and the logo perfectly encapsulates this. The curves and sharp edges in the typography further reinforce the natural, organic theme. While curves introduce an element of softness, representing adaptability and inclusiveness, the sharp edges contrast, symbolizing boldness and innovation. It's a balanced fusion of characteristics that capture the brand's essence.
The carefully selected typography and its unique elements add a layer of complexity and sophistication. Unlike conventional typefaces, the one used here brings a distinct personality to the brand. It's lively yet grounded, much like the beverages it represents.
The logo is a visual shorthand for a brand committed to natural, healthy ingredients, highlighting its dedication to quality and innovation. It accomplishes the difficult task of communicating the company's ethos and being aesthetically pleasing. This dynamic emblem differentiates the brand in a competitive market and resonates with consumers who prioritize natural ingredients, contributing to its growing popularity.
| | |
| --- | --- |
| Founded: | 2007 |
| Founder: | Derek Newman, Jessica Newman, Ian Eisenberg |
| Headquarters: | Los Angeles, California, U.S |
| Website: | www.zevia.com |
Established in 2007 in Seattle, Washington, Zevia originated as an unconventional soda brand aiming to offer beverages free from added sugars and artificial sweeteners. Founders Derek Newman, Jessica Newman, and Ian Eisenberg wanted to provide a different choice in the carbonated beverage market. Within a year, the brand showed remarkable growth, generating sales of $925,000 and securing shelf space in 850 stores across the U.S.
A pivotal moment in the brand's journey occurred in 2010 when Paddy Spence acquired Zevia and assumed the CEO role. Under his leadership, the company saw an exponential uptick in same-store sales, a remarkable 300% growth compared to the prior year. With time, the brand diversified its offerings, venturing into new beverage categories such as energy drinks, tea, cocktail mixers, and drinks tailored for a younger demographic. These products came in an impressive 37 flavors, broadening the brand's consumer appeal.
A significant financial milestone was reached in December 2020 when Zevia received a minority investment of $200 million from Caisse de dépôt et Placement du Québec (CDPQ). This entity manages Canadian pension funds. This investment was aimed to fuel the company's ambitions to scale globally.
Further financial developments unfolded in June 2021 when Zevia debuted on the New York Stock Exchange, trading under the "ZVIA." The company's initial public offering was $14 per share, accumulating roughly $150 million in raised funds.
Now headquartered in Los Angeles, Zevia has become synonymous with health-conscious beverages. Their range includes not only zero-calorie and sugar-free drinks but also gluten-free, vegan, kosher-certified, and non-GMO project-verified. By the end of 2020, Zevia products were available at over 25,000 retail establishments in the United States and Canada.
Through these years, Zevia has successfully transformed from a niche soda brand into a diversified beverage company with an expansive product range and broad distribution. The brand's public listing in 2021 signals its commitment to continue its growth trajectory and international expansion.
Meaning and History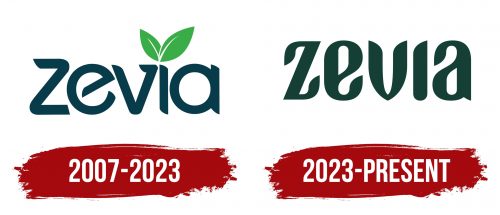 2007 – 2023
2023 – today