Monster Energy is an energy drink brand that was launched in April 2002. It is launched by the US-based Hansen Natural Company, now renamed Monster Beverage Corporation. In total, 34 branded energy drinks with different compositions and names are produced under this label.
Meaning and History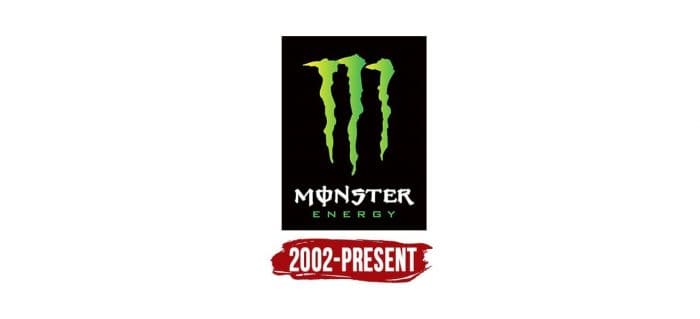 The brand's emblem was presented immediately in the year of its foundation and has never changed: now it looks the same as in 2002. A professional design studio developed the modernist style logo. She came up with a big neon green "M" (a reference to the Monster name) set against a black background.
The letter is stylized as a claw mark from a wild monster that bursts out of a can with an energy drink. Therefore, the three stripes look like scratches left by those who sit inside. Due to its unique and unusual logo, the company was even sued for using satanic symbols.
Others compare the Monster Energy logo to the Hebrew kabbalistic signs that have the numerological meaning of six. In their opinion, the drink's emblem is a biblical mark of the number of the beast. But the branding agency that offered this option for the power engineer proved that her work had nothing to do with Satanic symbols and that it was just an artistic allegory of "punctures" on the wall of the can.
The author of the logo is a design studio McLean Design from California. Based in Walnut Creek, the firm specializes in branding and packaging design. She has created logos for many famous companies such as Coca-Cola, Epson, Bosch, Nestle, and others. The result of high professionalism is obvious: the logo interacts with consumers and focuses on individuality.
Font and Color of the Emblem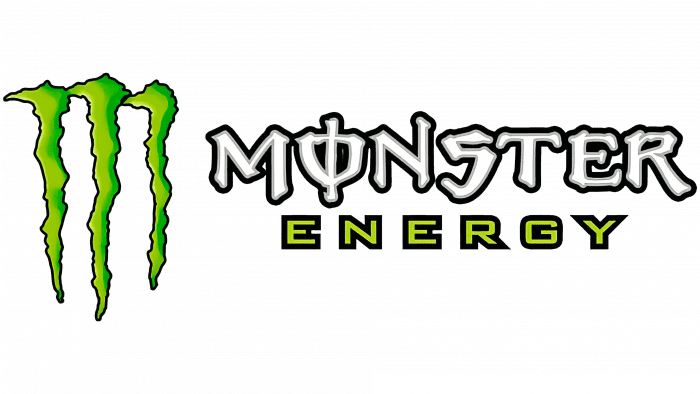 The assortment of the energy drink includes 34 items, each provided with its flavor. Therefore, the manufacturer decided to highlight some species, marking them with an individual sign. For example, Absolutely zero, Assault, Khaos, etc. Moreover, they have marketing value and are necessary to increase sales by attracting attention to the brand. As a result, several additional versions of the logo appeared: identical graphics, but in a different palette.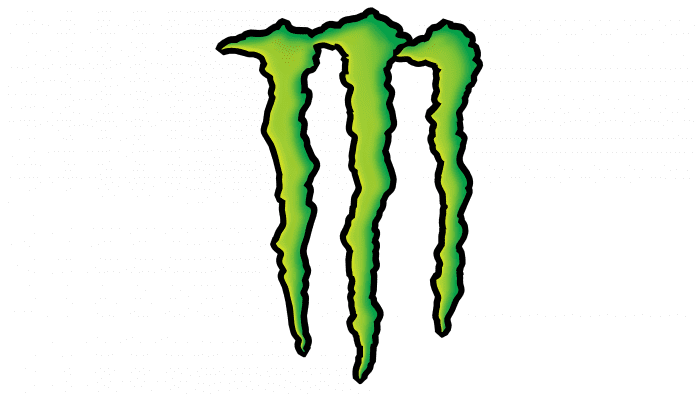 Each letter in the "Monster" lettering is unique. The font is not used in the lettering because all the characters in it are painted to produce an unusual visual effect and evoke an emotional response. The accent is "O," which is divided into two equal parts by a vertical stripe. Moreover, the letters' contours are uneven, clumsy, as if the monster's paw took them out. The word "Energy" is different from them: it is made in a geometric style with black edging.
The logo color is a combination of neon green and black. A bright shade strikingly looks against a dark background and attracts the eye, in harmony with the can's claw mark. It reflects the main properties of an energy drink: impressive, exclusive, youthful, aggressive.