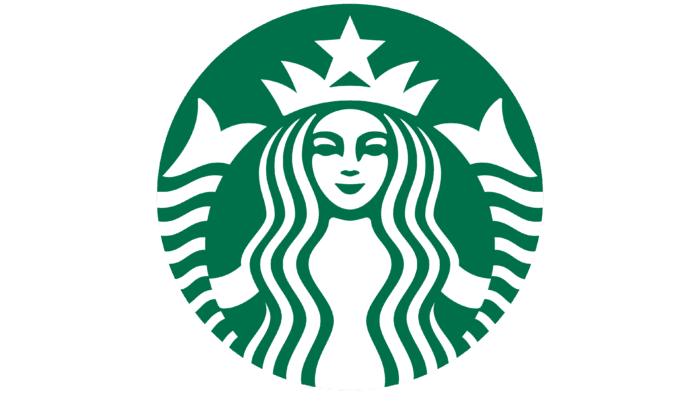 The Starbucks logo is one of the most recognizable logos in the world. A mermaid with flowing hair, on whose head a starry crown flaunts, today is known to all lovers of excellent coffee. And it all started with the opening of the store, whose name was adorned on the poster "Starbucks Coffee Tea Spices." Immediately, a mermaid was shown, seductive and attractive, like coffee itself.
Meaning and History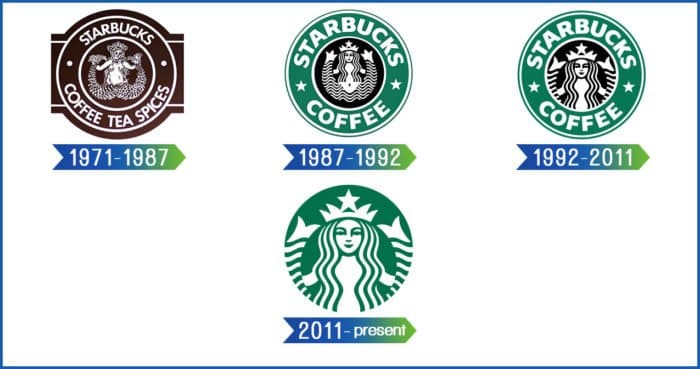 The history of the Starbucks logo and the company itself began in 1971 in Seattle (USA) when three lovers of good coffee and tea decided to open their store. The store's name and characteristic marine style are associated with Herman Melville's Moby-Dick novel. In it, one of the heroes, Starbeck, often drank coffee. It was his name that inspired the founders to the name of the store.
1971 – 1987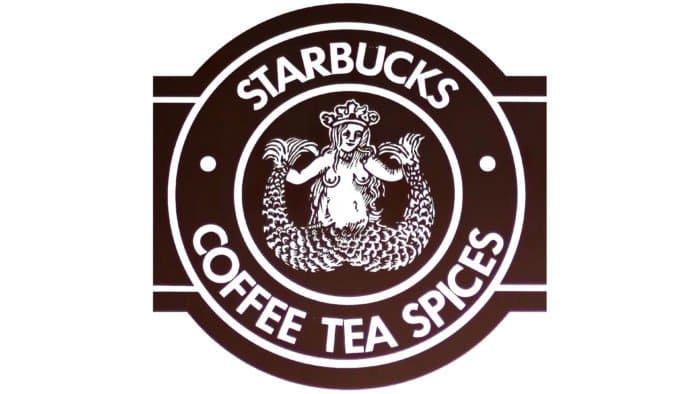 Artist Terry Heckler created the first Starbucks logo. He was a mermaid surrounded by the full name of the store. An example of a logo was an engraving from a 16th-century book in which La Serena is depicted as a half-naked man with two fishtails. However, the designer made several changes and expanded Serena's smile. And also removed her belly button. The first 1971 Starbucks logo was shaped like a cigar ribbon. The main color of the logo was brown.
1987 – 1992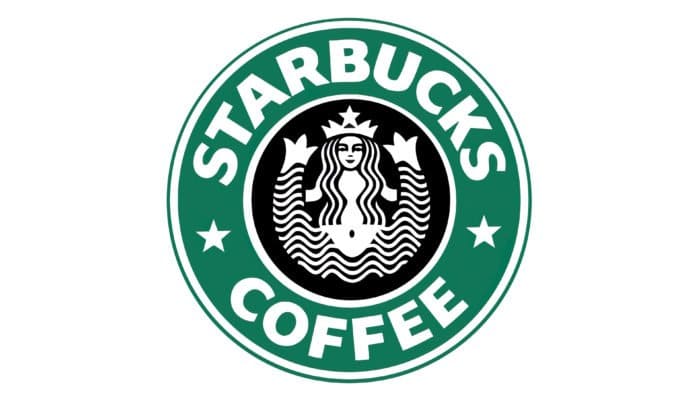 In 1987, the company name changed from Starbucks Coffee Tea Spices to Starbucks Coffee. The logo was a green rim with two stars on each side, the mermaid's chest was embarrassingly covered, and a crown stood on his head.
1992 – 2011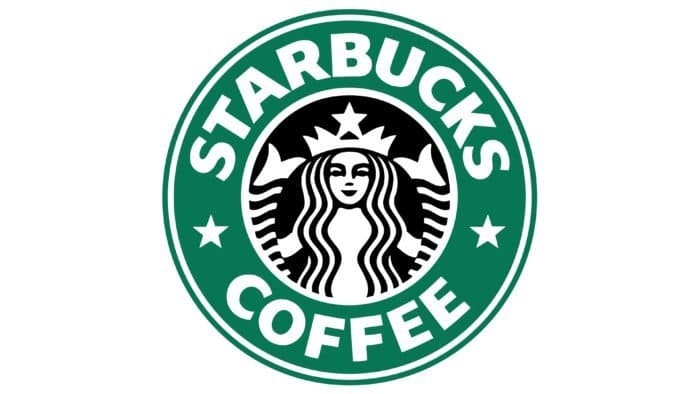 In 1992, the logo has changed. The lower body of the mermaid was removed. The result was a larger central part of the mermaid.
2011 – present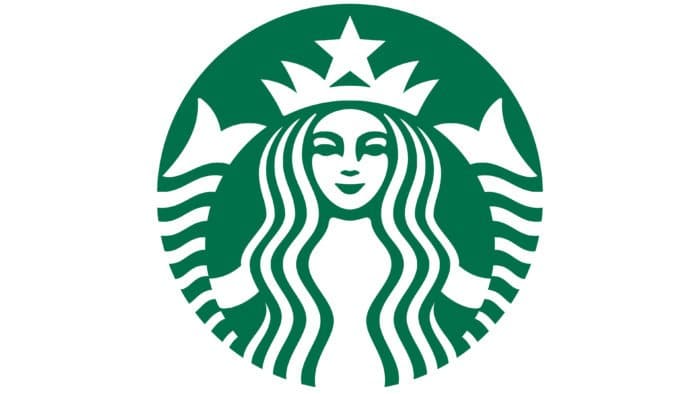 In 2011, Starbucks decided to radically change the 20-year logo. "La Serena has been presenting coffee for forty years and is now a self-sufficient star," the company said. Therefore, it was decided to remove everything from the logo except for the mythological creature. There was no green rim with the company name and stars on the new logo, the color of the logo became lighter. According to Starbucks, this is a more expressive logo, which at the same time preserves the most important thing – the image of the mermaid and the shape of the circle.
Font and color
The first Starbucks logo was brown with white lettering. Throughout all brand changes, the color of the inscription remained unchanged, but brown was gradually replaced by green. The image of the mermaid was and remains white.