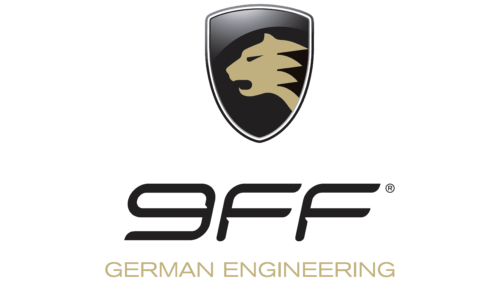 9FF Logo PNG
9FF logo is a bold and stylish representation of the German car tuning company's brand. The logo encapsulates a sense of dynamism, ready to burst forth at the first contact of wheels with asphalt. The panther on the triangular shield directly represents this, as the black lines on its mane and the stripes in the name resemble speed lines. The designers have sought to unify the glyphs as much as possible, adding similarities; hence the number 9 and the letter "F" are almost identical. They are horizontally elongated, wide, with semi-rounded ends. At the bottom is the inscription "German Engineering," set in a thin grotesque typeface.
The panther on the triangular shield is a powerful symbol of speed and agility, qualities that are essential in the world of car tuning. The black lines on its mane and the speed lines in the brand name further emphasize this sense of dynamism and speed.
The number 9 and the letter "F" in the logo are almost identical, creating a sense of unity and cohesion in the design. Their horizontal elongation and wide, semi-rounded ends give the logo a bold and distinctive look.
The inscription "German Engineering" at the bottom of the logo reinforces the brand's identity. Set in a thin grotesque typeface, it communicates the brand's commitment to precision and quality, often associated with German engineering.
| | |
| --- | --- |
| Founded: | 2001 |
| Founder: | Jan Fatthauer |
| Headquarters: | Dortmund, Germany |
| Website: | 9ff.com |
In 2001, Dortmund-based engineer and Porsche aficionado Jan Fatthauer established a unique German automobile venture, 9ff. The firm centers its operations around enhancing and adapting Porsche sports vehicles to reach unprecedented performance levels, consequently setting new speed milestones in the industry.
The 9ff GT9, a superior rendition of the Porsche 911 Turbo, was unveiled in 2004. It had a remarkable top speed of 242 mph, beginning to shape 9ff's distinguished position within the performance car sector. As the years progressed, the company crafted a range of amplified Porsche 911s and Caymans. These editions were noted for their formidable power increments, use of high-grade materials, and aerodynamic augmentations.
Breaking new ground in 2007, the company engineered the GT9 VMAX model, which shattered a production car's existing land speed record by hitting a staggering 257 mph at the Nardo Ring. This feat was to be surpassed in the following years, with more advanced GT9 variants at Nardo exceeding 270 mph.
Although 9ff is considered a specialized tuning brand, it has made substantial strides in the industry, perpetually pushing Porsche's performance boundaries and setting numerous speed records throughout the 2000s and 2010s. 9ff sustained its tradition of meticulously building bespoke, high-velocity Porsches for affluent fans yearning for the epitome of exclusivity and extreme performance.
Meaning and History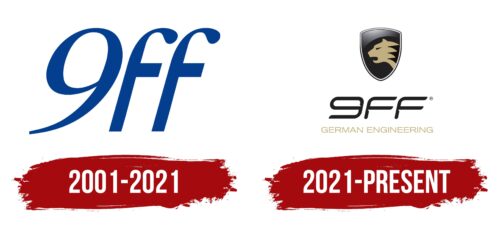 2001 – 2021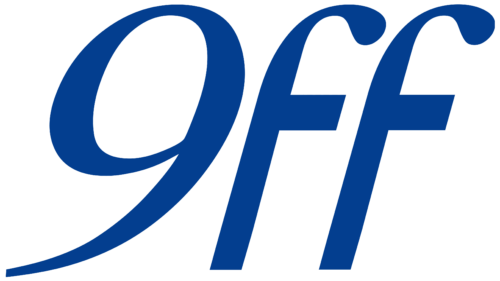 2021 – today