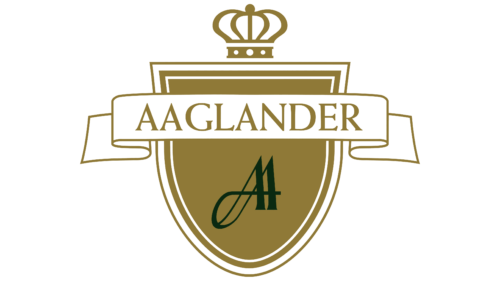 Aaglander Logo PNG
Aaglander: Brand overview
Aagland-Manufaktur represents a unique corner of the automotive industry. Founded in 2004 by founder Roland Belz, this German company found its home within the historic walls of Kühlenfels Castle. They created a niche for themselves by producing horseless carriages with a distinctive style.
In 2005, Aagland-Manufaktur presented its premiere, the Duc model. This two-seater carriage combined the aesthetics of 19th-century carriages with the functionality of a modern three-cylinder diesel engine. Instead of a conventional steering wheel, the Duc used so-called "mechanical reins."
Aagland-Manufaktur expanded the model range with a four-seat Mylord variant. The Duc and Mylord models were produced in limited quantities, emphasizing the company's commitment to handmade quality.
The automotive company Aagland-Manufaktur occupied a particularly narrow segment, offering vintage-style diesel carriages that are immediately recognizable due to their unique design. Each vehicle is meticulously hand-assembled in small batches at the company's base in Kühlenfels Castle.
Although Aagland-Manufaktur is not as widely recognized as the major automakers, the company offers something special to a select group of customers. These people are attracted to the company's unique offerings – modern but creatively reimagined versions of 19th-century carriages. From the mid-2000s to the present day, the company continues to work with this small but loyal clientele.
Meaning and History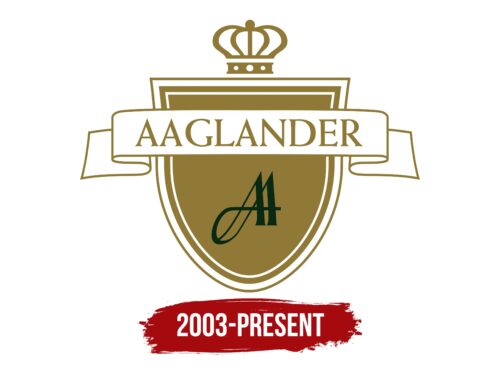 2003 – today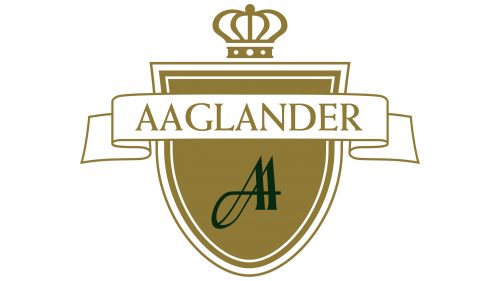 The Aaglander logo is retro in style, as the German company produces motorized wagons with open cabs and a steering mechanism that is held like reins. The company's emblem is a gold shield with a triple frame and a royal crown on top, which fits perfectly with the old-fashioned design. The shield shows a monogram of double letters "A" connected by a single crossbar painted in black. A wide white ribbon with the full name of the brand runs across the shield. The inscription is in capital letters, with elegant serifs at the ends of each letter.
The golden shield and the royal crown give the logo a sort of fairy tale mood. The double "A" letters look like they are holding hands, similar to holding the reins of a carriage. The white ribbon, reminiscent of the banner seen in old castles, gives the logo a special appeal.
Aaglander Logo Color Codes:
Gold: (#FFD700)
Black: (#000000)
White: (#FFFFFF)
FAQ
What does the Aaglander logo stand for?
The Aaglander logo symbolizes the company's commitment to creating electric vehicles of the highest caliber. The focus is on luxury and state-of-the-art technology while not forgetting sustainability. The brand is considered a pioneer in the field of electric vehicles.