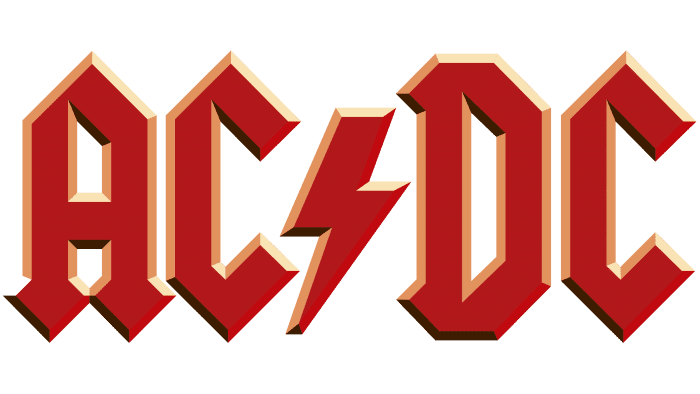 AC DC Logo PNG
The recognition of the cult Australian rock band was provided by the AC DC logo, which has retained its basis for all the years of its existence. The emblem reflects the features of creativity, such as high voltage, electric shocks, and lightning sparks that kindle devotion in the hearts.
| | |
| --- | --- |
| Founded: | 1973–present |
| Founder: | Malcolm and Angus Young |
| Headquarters: | Sydney, New South Wales, Australia |
| Website: | acdc.com |
AC/DC is a musical group from Australia, founded in 1973. She recorded her debut album in 1975, becoming the legendary collective that influenced all the world's work. The team was created in Sydney by two Scottish brothers (Malcolm and Angus Young) and works in the genres of hard rock, blues rock, rock, and roll.
Meaning and History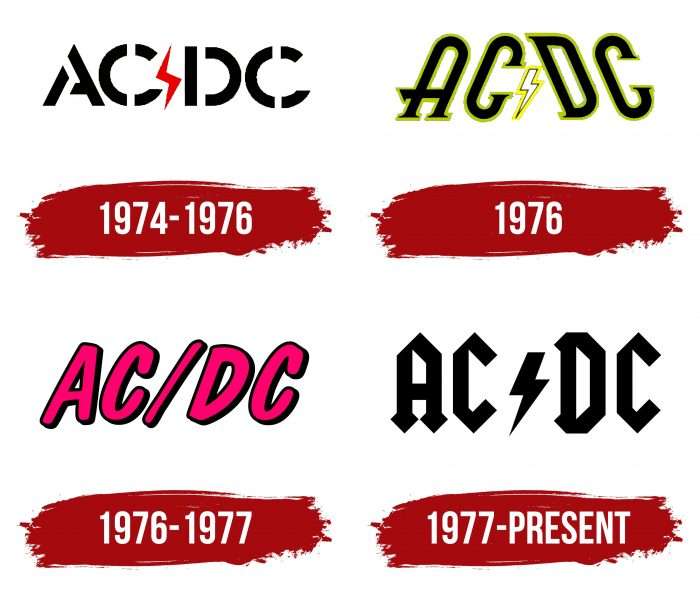 The debut emblem appeared in 1977, simultaneously with the release of the international version of the album "Let There Be Rock." This event was made possible thanks to a collaboration between Bob Defrin of Atlantic Records VP and popular graphic designer Gerard Huerta. Their partnership is a high voltage, electric shock, lightning strikes that still shine and rattle around the world, sparking a spark of devotion in the hearts of fans. Over the many years of the rock band's existence, she had several options for the logo.
1974 – 1976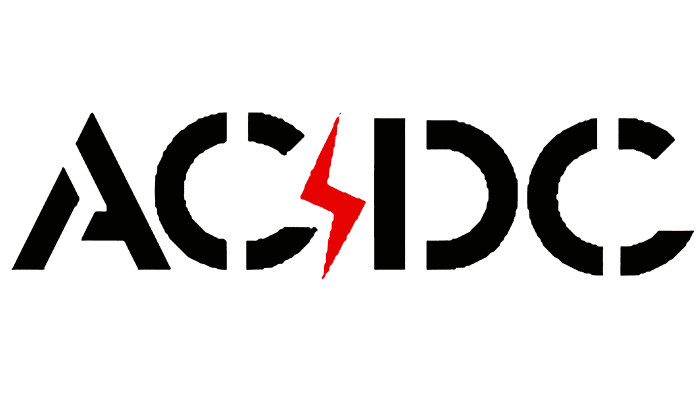 The first logo is a traditional warning inscription made using a stencil. Typically, such signs are placed on transformer booths, panels, and electrical cabinets to warn that there is a high voltage, which is life-threatening. This option was taken as a basis and was further developed. It was used on the debut Australian High Voltage album, released in 1974. The letters are rounded, with intermittent gaps typical of stencils.
1976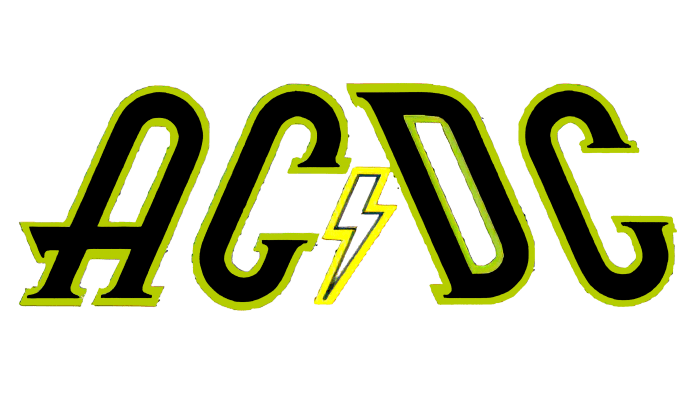 This version adorned the cover of the international album High Rock Hard Rock, which was released in 1976. In this emblem, the letters are elongated, with serifs, a green edging, and facing each other.
1976 – 1977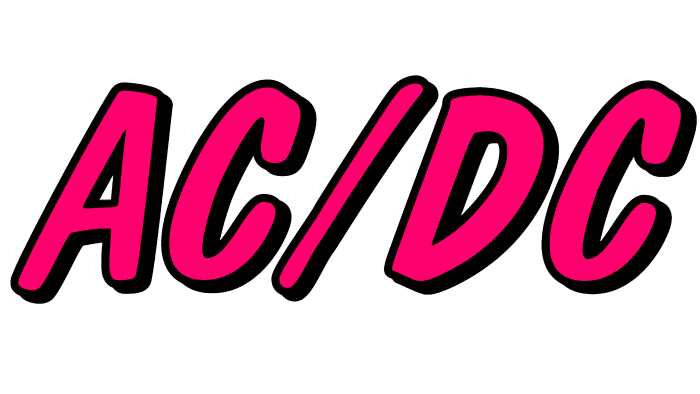 The second international and third Australian compilations under Dirty Deeds Done Dirt Cheap received the same design. The logo shows the red and crimson name of the group with black shadows on the right. They add volume to letters.
1977 – today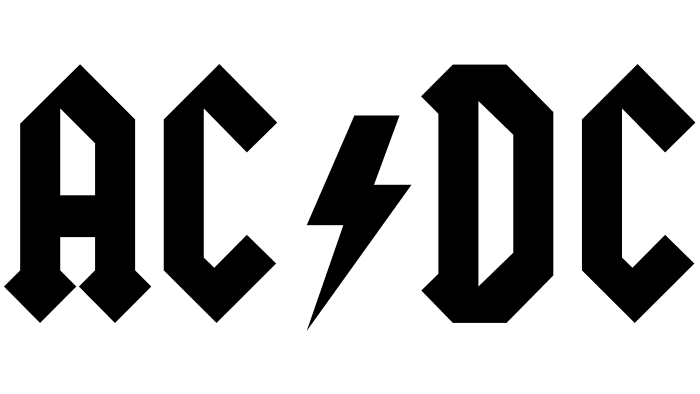 In 1977, the Gothic style version appeared. It was first used on the cover of Let There Be Rock in an international format. And two years later, the new logo adorned the Highway to Hell album, released in Australia.
Font and Colors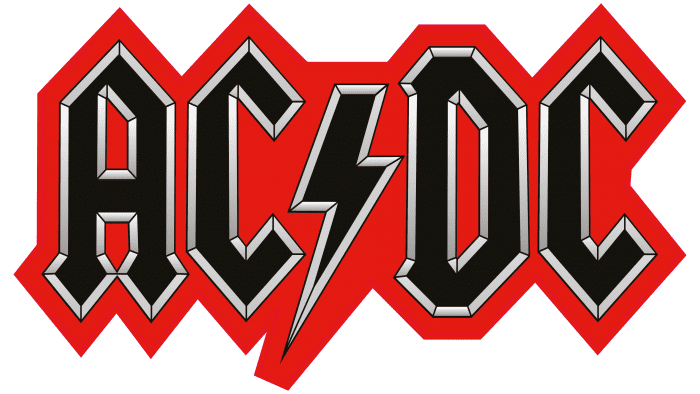 The brand name of the rockers is associated with the name of the group, which is encoded in the electrical abbreviation. AC – "alternating current", DC – "direct current". Instead of slash, the musicians used a more suitable sign – lightning, symbolizing high voltage.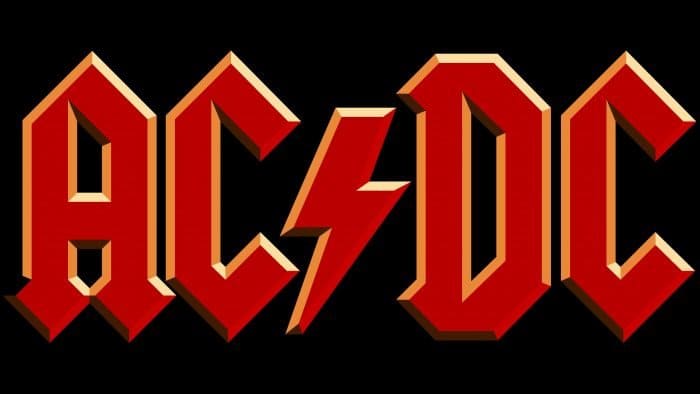 The AC/DC font was constantly evolving and eventually turned into curly symbols with pointed ends. The basic colors are black, white, and red. In one version, yellow and green are also present.
AC/DC color codes
Black

Hex color:
#000000
RGB:
0 0 0
CMYK:
0 0 0 100
Pantone:
PMS Process Black C