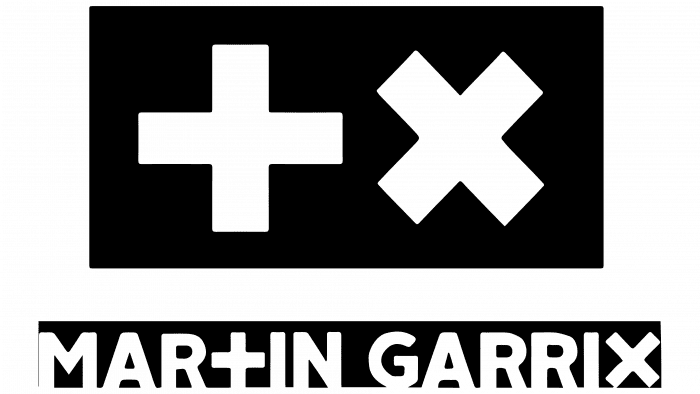 Martin Garrix Logo PNG
Martin Garrix: Brand overview
| | |
| --- | --- |
| Founded: | 2012–present |
| Founder: | Martijn Gerard Garritsen |
| Headquarters: | Amstelveen, Netherlands |
| Website: | martingarrix.com |
| Logo downloads: | |
Martin Garrix is ​​the stage name of the renowned Dutch DJ and producer Martijn Gerard Garritsen. He was born in the Netherlands in 1996. He entered the music arena in 2012, and in 2014 he became megapopular and recognizable all over the world. He works in several genres: future bass and house (electro, Dutch and progressive).
Meaning and History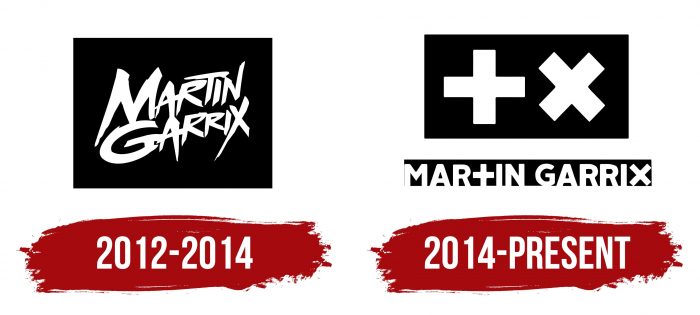 As the most successful young DJ, Martin Garrix has come up with a powerful visual label. It is a stylish, memorable, and modern sign, which is made in monochrome. It is simple and elegant at the same time. It features a strict design that is not subject to either time or trends. It is presented in several versions.
2012 – 2014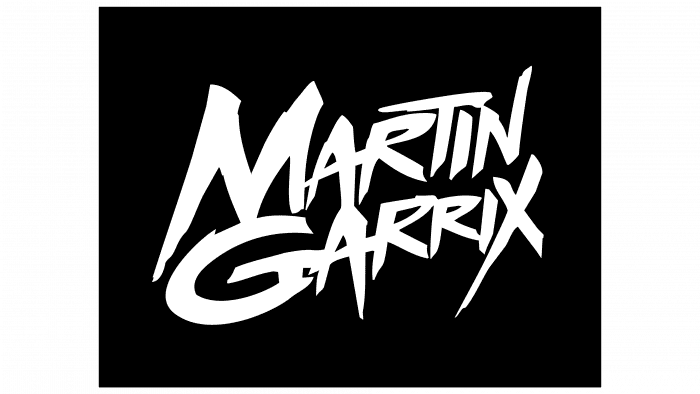 The debut emblem contains white lettering on a black background. The font is custom, handwritten. Form – a plate with the name and surname located one above the other. The letters are stylized as careless brushstrokes with a disproportionate arrangement. Symbols – elongated (legs for "M", "N", "A", "X" and a horizontal stroke for "T"). This gives the logo a hidden dynamic and inner energy. Moreover, "M" and "G" are much larger than other letters.
2014 – today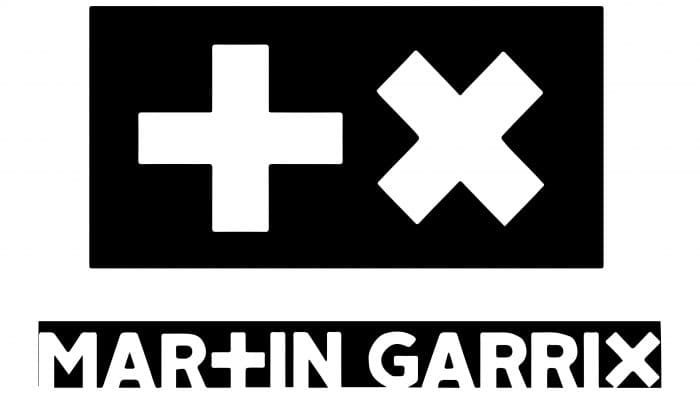 In 2014, the brand identity of the DJ got a new sound. She became more in line with fashion and youth trends. Simultaneously, the black and white scale was retained, but the graphic style was made completely different. The dark plate now shows two identical-sized symbols: a plus (+) and a cross (x). Separately at the bottom is the inscription "Martin Garrix," which is slightly longer than the top. Font – Alright Sans Black, straight, bold, sans serif.
Font and Colors of the Emblem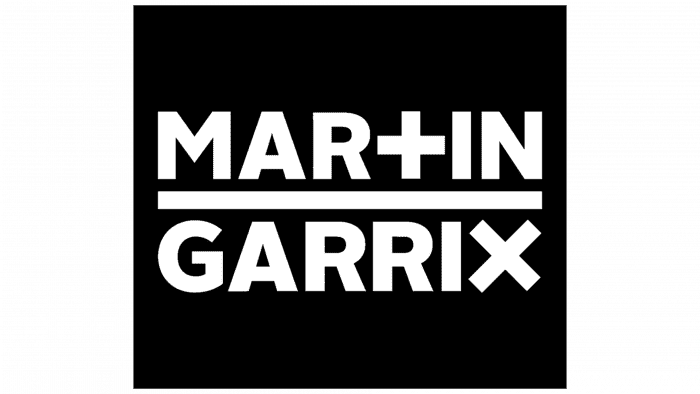 The modern version is built on an interesting similarity between "t", "x" and "+", "x". The designers have replaced the corresponding letters in words placed in a black rectangle with signs "plus" and "cross." Thanks to this, the logo perfectly conveys the spirit of club life and the style of electronic music. Now the logo is widely used in mobile applications, websites, fashion items, and other attributes.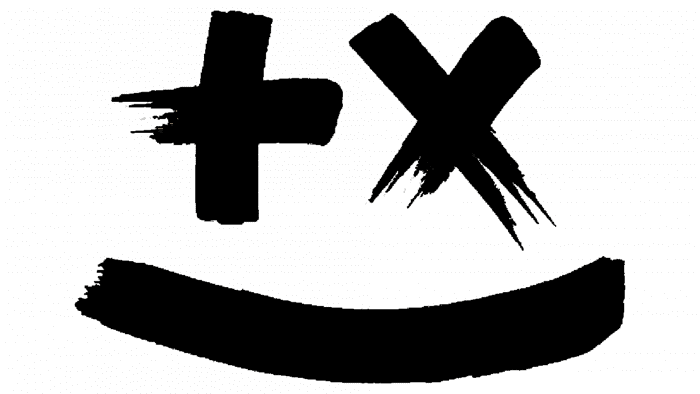 There is another version of the logo. It consists of the DJ's stage name and surname, with the inscription "Martin Garrix" in a column and separated by a medium-wide white line. The letters "t" and "x" are also replaced with plus (+) and cross (x). The color palette is monochrome – the light inscription is on a dark background. Sometimes the rectangle has a white border around its entire perimeter.
Martin Garrix color codes
Black

Hex color:
#000000
RGB:
0 0 0
CMYK:
0 0 0 100
Pantone:
PMS Process Black C
Video