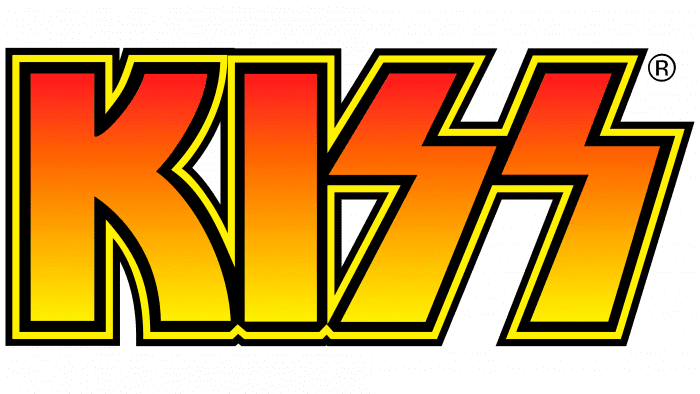 KISS Logo PNG
The musicians wanted the KISS logo to be provocative, and that's exactly what it turned out to be. It feels like a current passing through the body and affecting every nerve cell. The same feelings are evoked by the stage images of a rock band and its outrageous music.
| | |
| --- | --- |
| Founded: | 1973 |
| Founder: | Paul Stanley, Gene Simmons, Ace Frehley, Peter Criss |
| Headquarters: | New York City, U.S. |
| Website: | kissonline.com |
KISS is an American musical group working in glam metal, heavy metal, hard rock, shock rock, and glam rock. Its participants are famous for their stage outfits, colorful makeup, and outrageous behavior. Performances are accompanied by vivid special effects using fire and pyrotechnics.
Meaning and History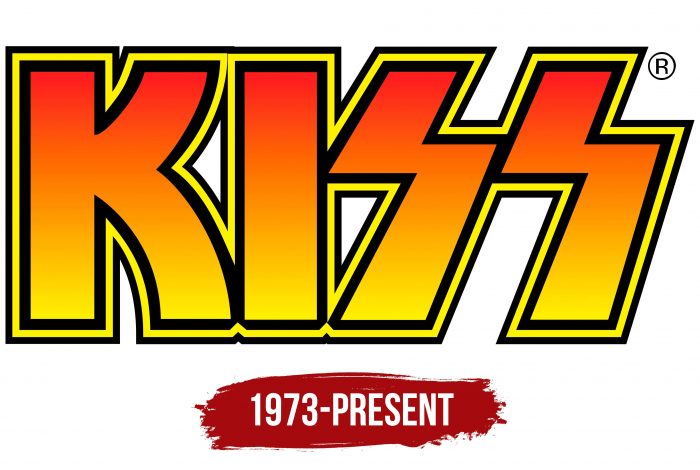 The KISS logo is unique and precise. It's high voltages that pierce the body, brain, and nerves. It's raw through the realism of the songs. It's sparkling because of the brightness of the colors. It is piercing because it resembles an electric current discharge. That is, the sign is timeless because it is beyond reason: it is a clot of energy. He is the element.
The KISS emblem is one of the most scandalous and recognizable. She appeared in the fall of 1973 and was first featured on a concert poster in New York. Guitarist Ace Frehley is believed to be the author of the idea, who sketched the logo for several ads with a felt-tip pen. Then the drawing was finalized by vocalist Paul Stanley, who has an art education.
Using a permanent marker and a ruler, Paul tried to align the lines. He did everything by eye, so the letters "S" was not the same. They are still slightly different from each other because the rock band did not strive for perfection.
Font and Colors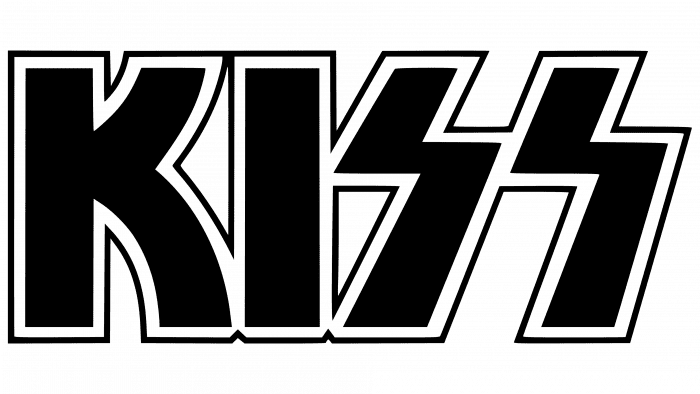 The current emblem is very similar to the original Stanley version. It shows the name of the band: capital letters "K" and "I" sans serif and two "S" in the shape of lightning. Some saw this as a direct reference to the Nazi symbol of the Schutzstaffel organization. It got to the point where the German authorities vetoed the controversial logo and confiscated all KISS albums.
In the late 1980s, the team members had to redo the drawing. So there was a variant with angular "SS," similar to the deployed "ZZ." It was used in all countries where fascist signs were banned. Subsequently, Ace Frehley admitted that he did not mean anything bad – he just liked lightning. And the apparent similarity with the Schutzstaffel symbol is just a coincidence.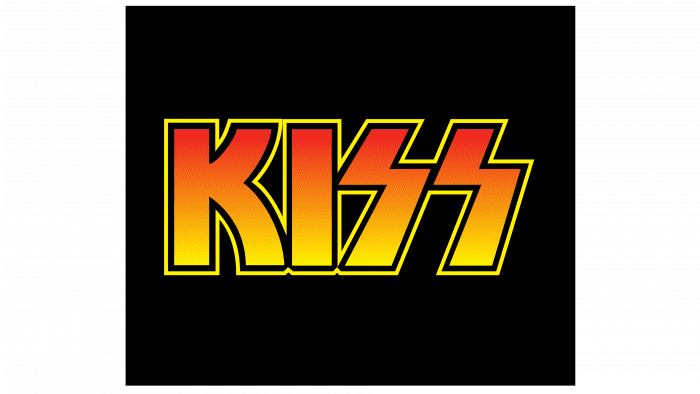 The color palette deserves special attention. In the original, the inscription is red-yellow, with a smooth gradient. The letters are outlined with three lines: one yellow and two black. But there are also simple black and white versions of the logo.
KISS color codes
Canary Yellow

Hex color:
#fff200
RGB:
255 242 0
CMYK:
0 5 100 0
Pantone:
PMS 3955 C
Neon Red

Hex color:
#ff1f1c
RGB:
255 31 28
CMYK:
0 88 89 0
Pantone:
PMS Bright Red C
Black

Hex color:
#000000
RGB:
0 0 0
CMYK:
0 0 0 100
Pantone:
PMS Process Black C