Accenture is a public consulting company, founded in 1989. However, the company's history began much earlier, since it was part of the audit firm Arthur Andersen (founded in 1953), a unit for financial and technical consulting. Then the company separated and became an independent structure. Today it is located in Dublin (Ireland), and its network covers about 120 countries of the world.
Meaning and History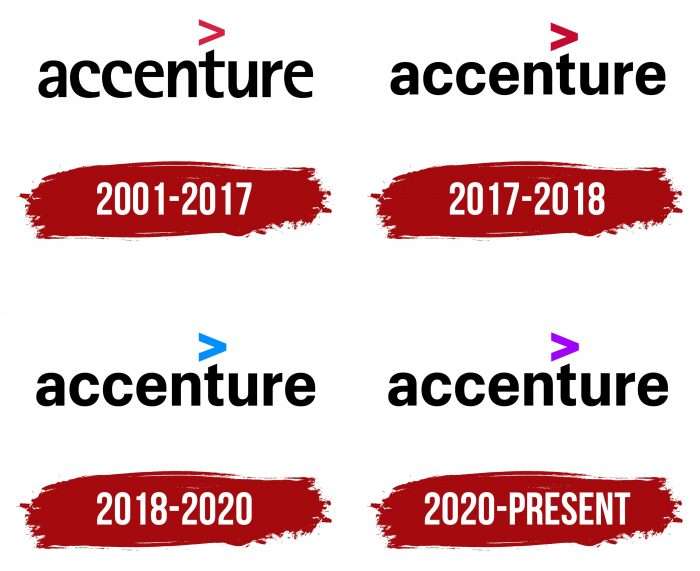 What is Accenture?

Accenture is a business organization, optimization, and planning consulting company that provides HR consulting services. It is registered with Bermuda, but its office is located in New York.
For almost three months, the administration pondered the name for the company until a business consultant, Kim Petersen, proposed the Accenture option. As conceived by management, he conveys a determination to abandon stereotypes and a desire for new horizons guaranteed by the consulting service. The name of the group was officially approved in 2001, after which it immediately became an emblem. It symbolizes the intention to help customers change their futures for the better.
2001 – 2017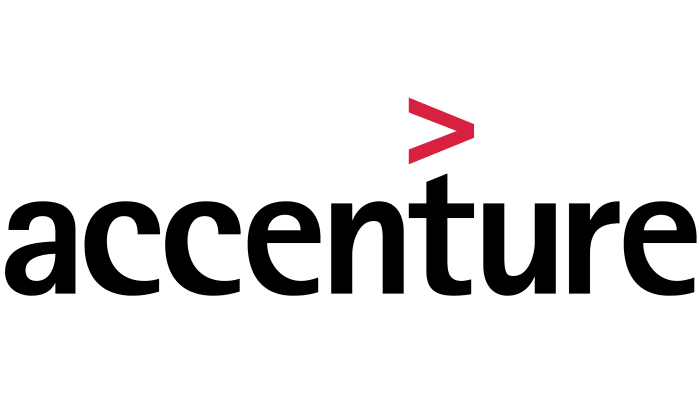 The brand name contains only the text part consisting of the name of the company. All letters are lowercase, long, sans-serif, with minimal intersymbol spacing. The lowercase "c" and "e" have the original design: they have extended the bottom element, so they look open. Above "t" is the mathematical symbol">," meaning "more."
2017 – 2018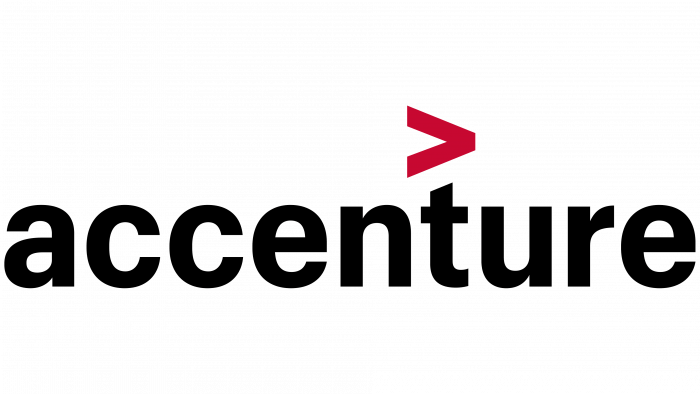 In 2017, the management decided to change the structure of the logo, making minor changes. As a result, the symbols have become wider and more classical, and the accent mark is more expressive. The letters "c" and "e" got the traditional spelling.
2018 – 2020
The undertaken redesign of the logo of the consulting company is associated with a change in the color of the sign ">" (greater than), which is located above the "t." The developers, without touching anything around, changed its palette from brown to light blue.
2020 – today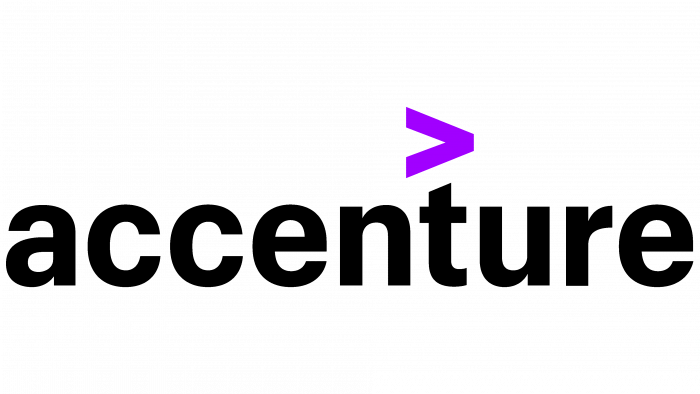 In 2020, adjustments to the mathematical symbol ">" continued. After a series of experiments, it turned purple. There were no other transformations.
Font and Color of the Emblem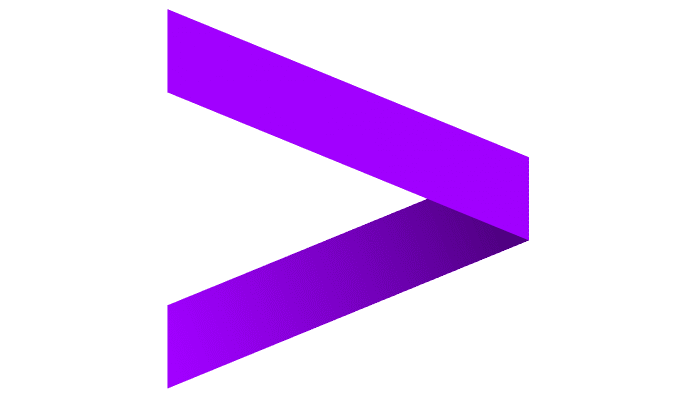 Simple design accurately conveys the direction of the company and the style of its work. For example, a lowercase "a" emphasizes service availability. The "more" sign indicates the forward movement vector. Strict letters indicate a commitment to excellence.
The logo uses a standard font from the Sans Serif group. The color scheme is monochrome and consists of a combination of black (text) and red (accent mathematical symbol).
No typeface adjustments were made in the new logo – it is still retained in the 2017 version. The basic emphasis was on the color of the mathematical sign. So, after red, it became sky blue, and then it was turned into light purple.