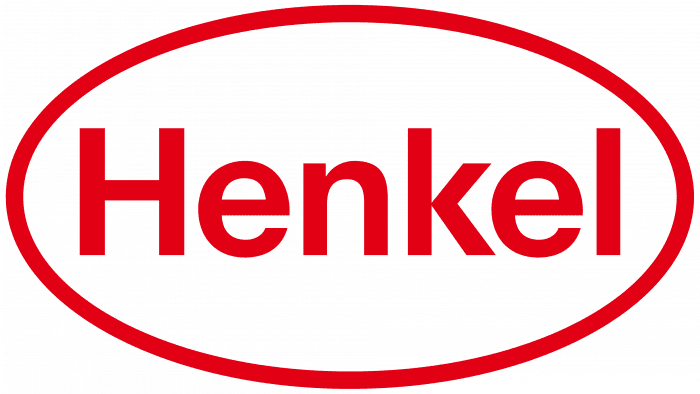 Henkel Logo PNG
The strength and vibrancy of the oval are used in the identity of Henkel, whose logo includes this figure. Its horizontal position symbolizes success in finance and business development of the brand. At the same time, he demonstrates the enterprise's success, stability, and charisma.
| | |
| --- | --- |
| Founded: | 1876 |
| Founder: | Friedrich Karl Henkel |
| Headquarters: | Düsseldorf, Germany |
| Website: | henkel.com |
Henkel Corporation was founded in 1876 by a group of young people headed by Fritz Henkel and located in Germany, in Dusseldorf. It is engaged in a diversified production of cleaning, detergents, cosmetic, and personal care products.
Meaning and History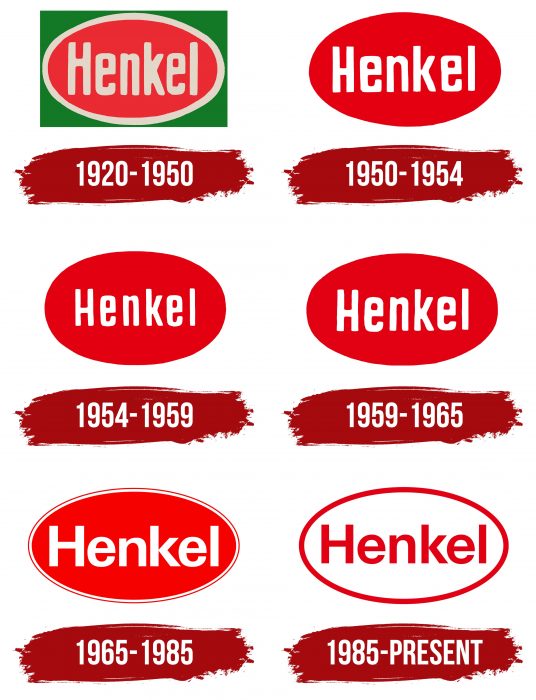 The debut logo of the future industrial giant was a lion lying against the background of a cogwheel. This version was used until 1907 when the idea of ​​a geometrically clear red oval appeared. In 1920, the company's name was added to it, which consists of the founder's surname.
A radical revision of the design dates back to 2002 when the corporation carried out a total rebranding. The next change happened in 2011.
1920 – 1950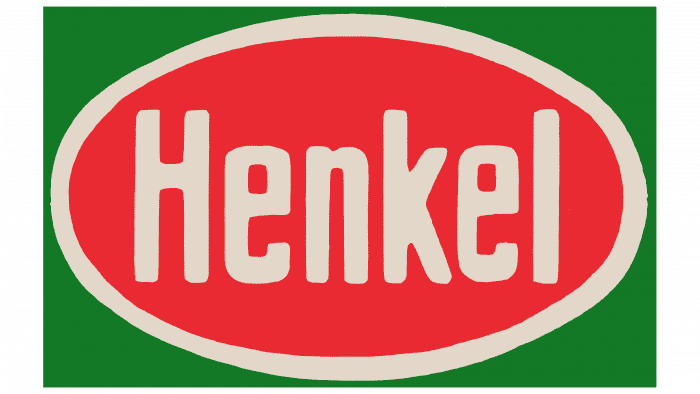 The debut logo consisted of three equal parts:
The name
An ellipse
A rectangle
The central element was the text. The word "Henkel" was executed in elongated, elongated upward letters of the grotesque type. The size of their lines exactly matched the width of the oval frame. The main background was a green rectangle resembling a label.
1950 – 1954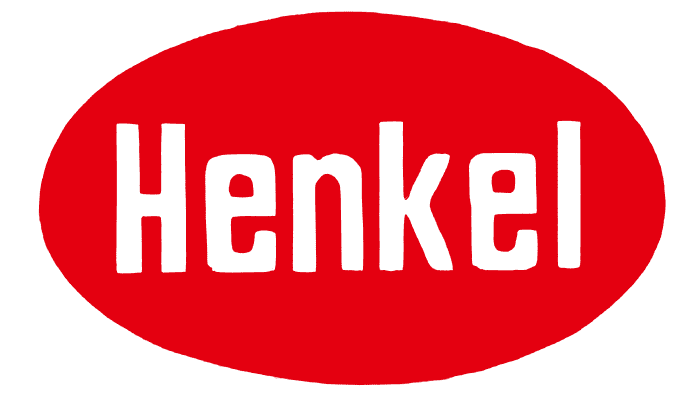 In 1950, the brand owners abandoned the rectangle. Therefore, the designers left only the emblem's central part – a red oval with edging and an inner inscription.
1954 – 1959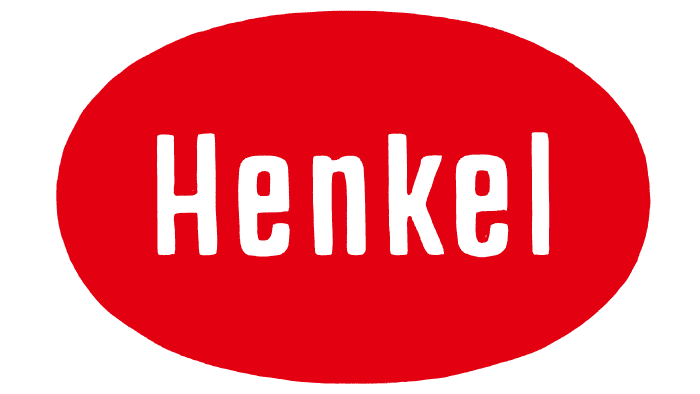 The next redesign brought minor changes. The developers flattened the ellipse on the sides and gave it a rounded shape, and the word "Henkel" was reduced, leaving a lot of wasted space around.
1959 – 1965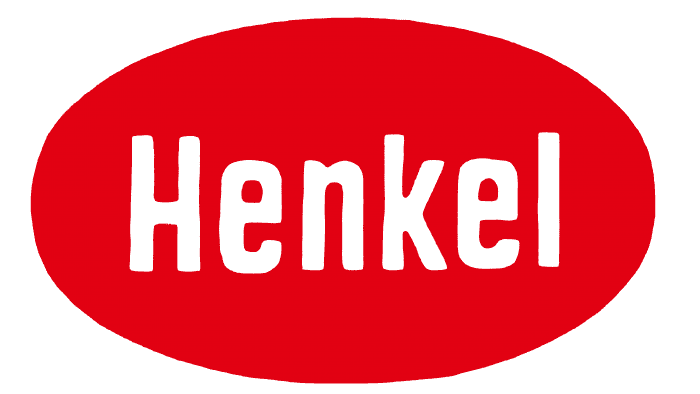 After the renovation of 1959, the emblem's inscription became larger, and the oval became more elongated.
1965 – 1985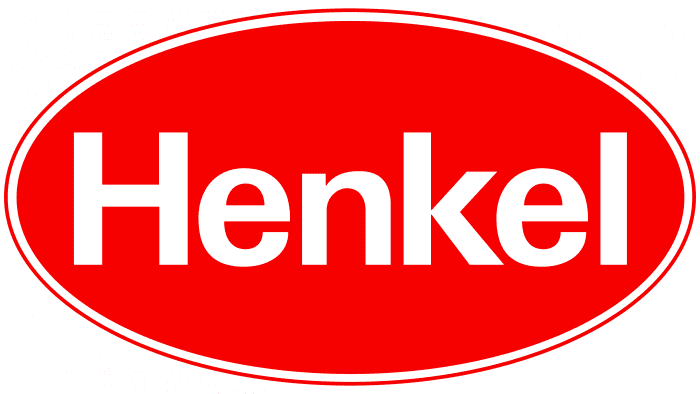 During this period, a significant transformation of the logo took place, as the designers lengthened the oval, added two edging stripes to it, and changed the lettering font.
1985 – today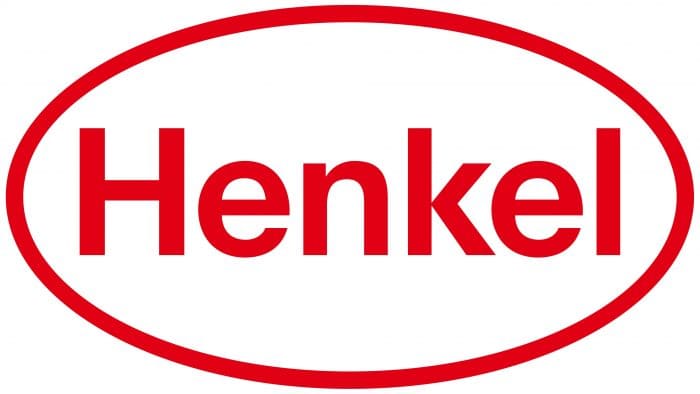 The current version of the logo looks like the complete opposite of all the previous versions. To do this, the developers just swapped the colors: red turned white and vice versa. They also removed the double border and drew one wide stripe around the oval.
Font and Colors
The current label of the world-famous corporation appeared in 2011 and has not yet been modernized. It is a clear oval, outlined along the contour by a bright red stripe. The company's name is painted in the same color, which is located inside the ellipse on a light background.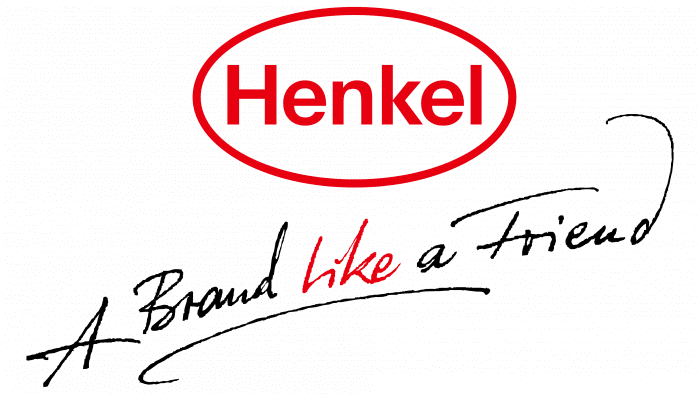 The basic idea of ​​the logo is modernity, relevance, novelty. Therefore, it has a simple visual range, a dynamic color scheme, a clear reference to purity. The fonts are simple, sans serif, which gives the word the necessary clarity and stability.
Henkel color codes
Marvel Red

Hex color:
#ec1b23
RGB:
236 27 35
CMYK:
0 89 85 7
Pantone:
PMS Bright Red C
Video