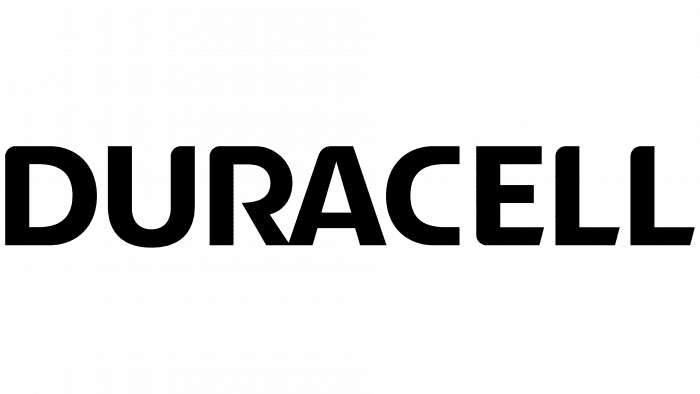 Duracell Logo PNG
The Duracell logo is strict and serious. This is its main feature. In this way, it conveys the reliability of the company, its business-oriented attitude, and the high quality of its products. In simple lines, which the logo depicts, there is a fundamental basis for continuous innovation and confident progress. The mark also reflects inner energy.
| | |
| --- | --- |
| Founded: | 1924 |
| Founder: | Samuel Ruben, Philip Mallory |
| Headquarters: | Bethel, Connecticut, U.S. |
| Website: | duracell.com |
Duracell is a trademark of a company that manufactures electrochemical cells, accumulators, and batteries. The company was founded in 1930; the official registration time is 1964 – a place of appearance – Bethel's city (USA). The first owners are Samuel Ruben and Philip Mallory; the current one is Berkshire Hathaway.
Meaning and History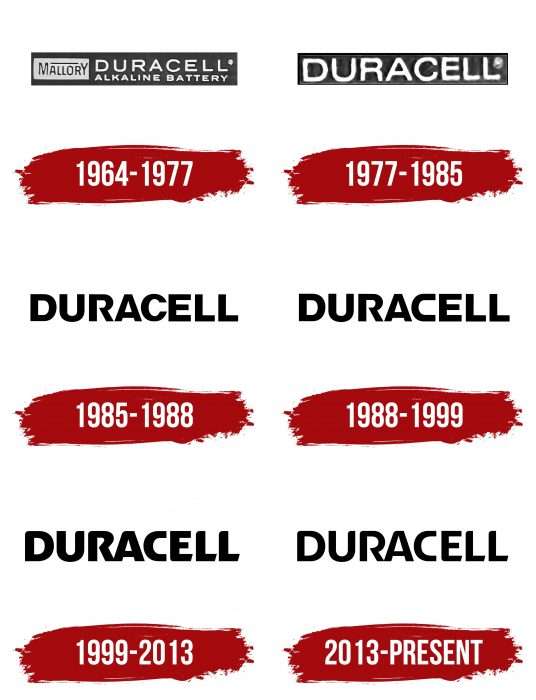 This logo has two dates of origin: the first is associated with its opening, the second – with its official registration. The difference between them is over 30 years. The final visual identification appeared even later – in 1971 when the color scheme was approved. The trademark mascot (rabbit) has been in use since 1973.
What is Duracell?

Duracell is a manufacturer of alkaline, lithium, and nickel-metal hydride batteries and rechargeable batteries in various sizes. The company was founded in the United States in 1924 and was acquired by the conglomerate Procter & Gamble in 1996. In 2014, it was acquired by the American multinational holding company Berkshire Hathaway. Among Duracell's innovative products are Power Pix rechargeable batteries for high-power devices and CopperTop (Plus) batteries designed for digital devices.
1964 – 1977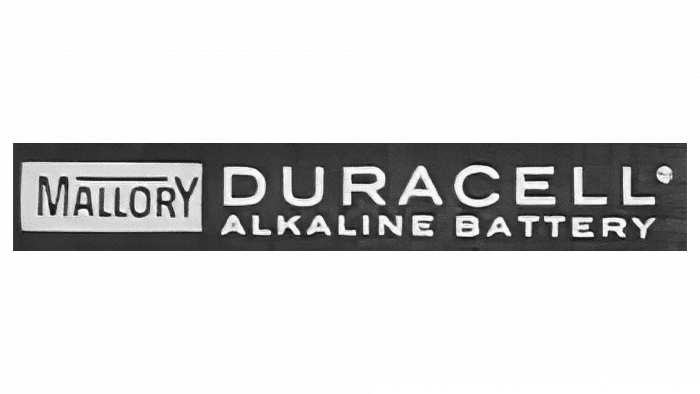 The emblem contains a few words: it indicates the manufacturer and the type of batteries produced (alkaloid).
1977 – 1985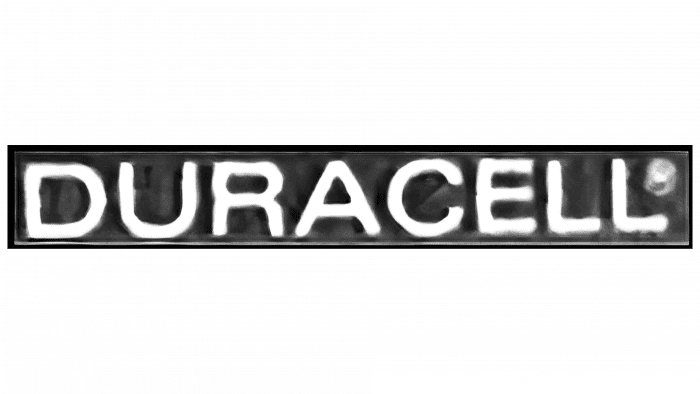 After expanding the assortment, the developers left only Duracell in the black box.
1985 – 1988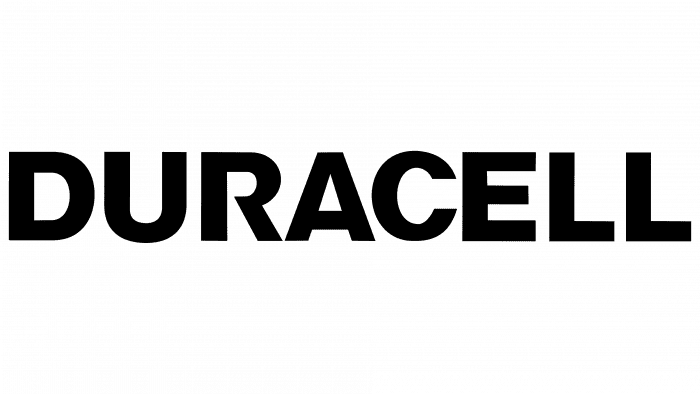 The designers changed the color and size of the word. Removed the dark background. Capitalized the letters and rounded the corners.
1988 – 1999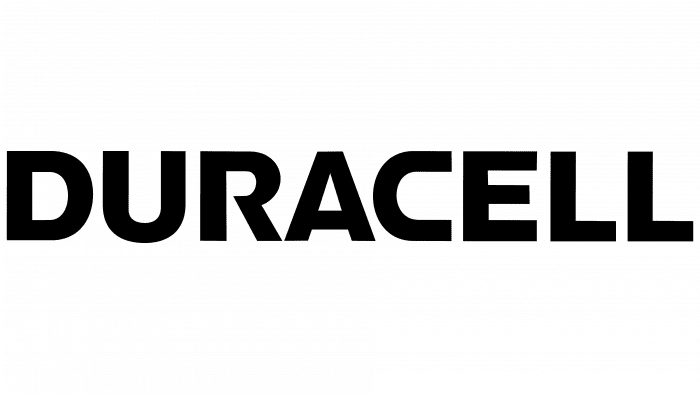 In that year, the current font with wide sans serif characters appeared.
1999 – 2013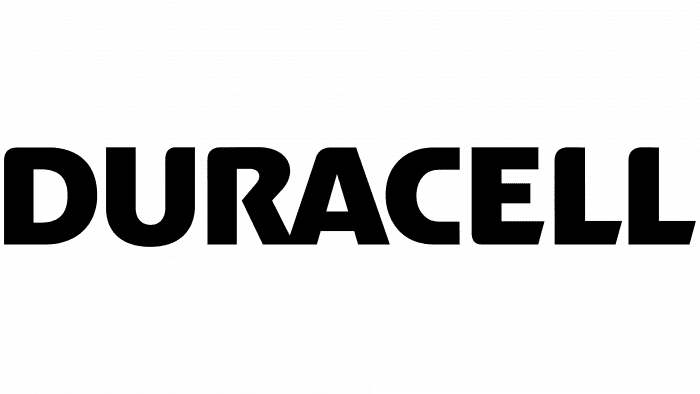 The spelling of the word has been revised: signs have become bold.
2013 – today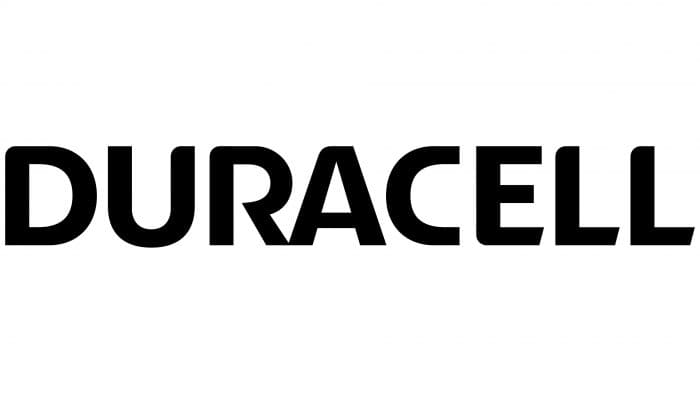 In 2013, the current version of the logo with an uppercase font was launched.
Font and Colors
The name of the trademark comes from the phrase "durable cell" ("strong cell," "reliable cell"). A brand symbolism is a name that, depending on the year, is made in different fonts.
Since the emblem's emphasis is on the text, its evolution is a change in the inscription style. As a result, the first variants of the logo are dominated by the Futura typeface. In contrast, the latter is dominated by the Delta Bold with a characteristic curved "R." These fonts have in common that they are grotesque and free from serifs. The color palette is monochrome and consists of the classic combination of black (letters) and white (background).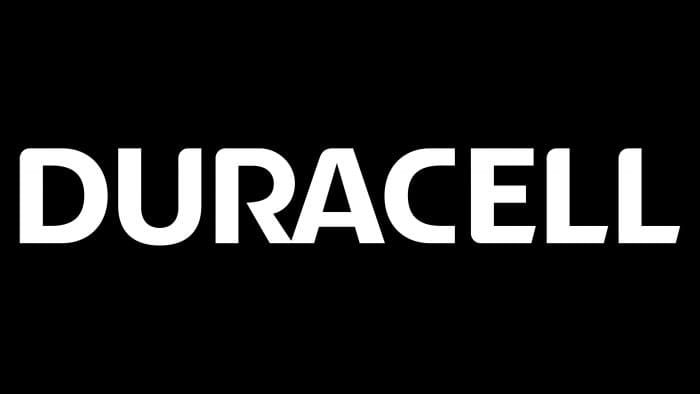 The absence of sharp corners symbolizes batteries' safety, while black, white, and copper colors convey their strength, reliability, and superiority.
Duracell color codes
Black

Hex color:
#000000
RGB:
0 0 0
CMYK:
0 0 0 100
Pantone:
PMS Process Black C
Video