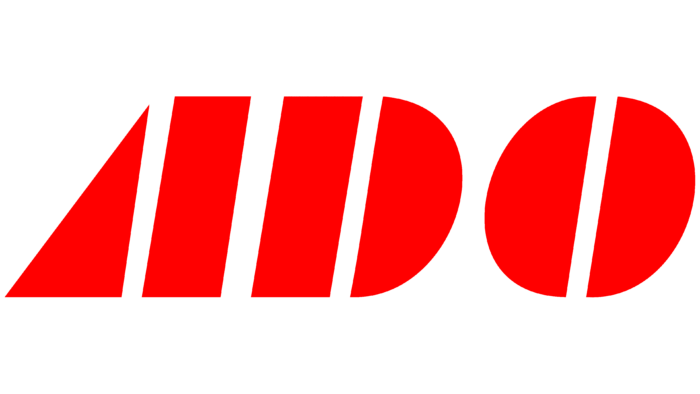 ADO (Autobuses de Oriente) Logo PNG
Combining power and lightness is incredibly difficult to achieve, but the designers, who worked on this emblem, managed to get a perfect balance. And the ADO (Autobuses de Oriente) logo has an abstract style, thanks to which it has a simple look. And the geometric glyphs look thin and weightless.
ADO (Autobuses de Oriente): Brand overview
| | |
| --- | --- |
| Founded: | December 23, 1939 |
| Founder: | Grupo A.D.O |
| Headquarters: | Mexico |
ADO (Autobuses de Oriente) is a Mexican executive bus company serving metropolitan areas in the eastern part of the country. Offers three travel options: first class, deluxe, and platinum. It is owned by Grupo A.D.O, which also owns second and third-class trucking brands.
Meaning and History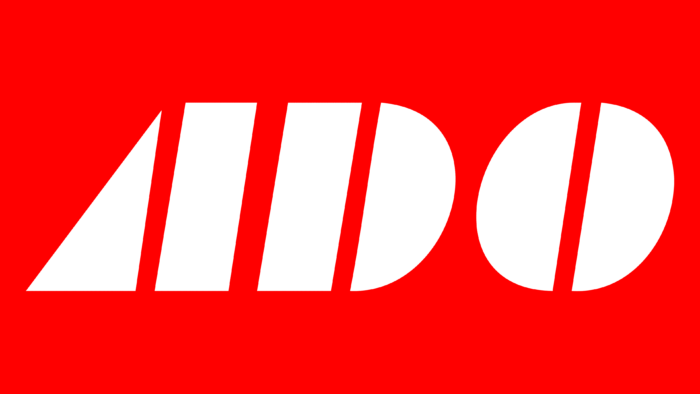 Starting with six Bentleys in 1939, the company built bus stations for itself, living up to the slogan "always first." In 1978, together with several companies, the TAPO bus station (Mexico City) was used as a starting point. Offers customers trips on the most modern and comfortable buses.
The Autobuses de Oriente logo is quite short and concise. It consists of the abbreviation ADO – from the Spanish "Oriental Buses." The name refers to the areas served (15 metropolitan areas in the country's east).
What is ADO?

The luxury bus division of a carrier company in Mexico provides premium travel between major eastern cities.
A special font helps to understand what exactly the company does. The emblem letters are stylized with a central stripe dividing them vertically into two halves. The line symbolizes the road markings and shows the route with multi-way traffic.
Each letter, except for straight lines-highways, has an element indicating the main sections of the road encountered on intercity trips:
A – similar to a side road sign;
D – depicts a turn;
O – ring.
Smooth dividing, straight and streamlined letters personify high-speed and easy trips, the use of major highways, and well-paved roads.
The logo is consonant with the visual sign of the Mexican bus manufacturer DINA, whose models have been used by the company for a long time (Avante, Olímpico, Flexible). In 2019, the fleet was replaced with more modern options (Mercedes, Volvo, Irizar).
The letters ADO are placed in a red rectangle. Rectangular road signs indicate prescriptions, services, and additional information. Red is attention-grabbing, demanding stop signs of prohibition. The abbreviation ADO is in white. The composition says: "Attention, do not use any other services for travel except Autobuses de Oriente." White indicates that only this company can provide comfort and an easy road.
Font and Colors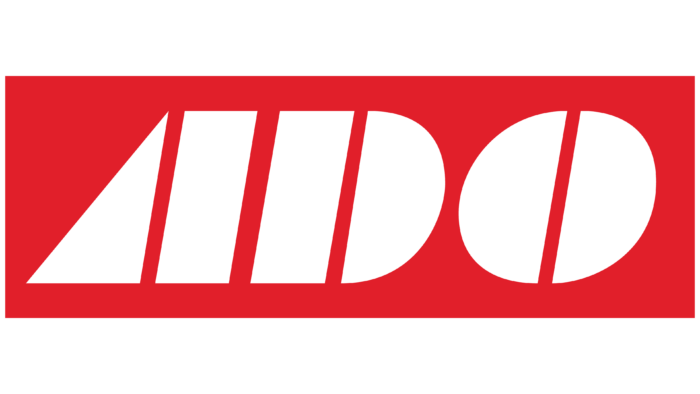 The main colors are red and white.
Red – speed, premium class, industry leadership.
White – convenience, lightness, straight, smooth road.
The font is similar to Clip Joint JNL but with a modified A. It resembles stenciled inscriptions, which allude to the bus station traffic grid with timetables and routes. The tilt of the letters to the right complements the informational message of the movement.
ADO (Autobuses de Oriente) color codes
Spanish Red

Hex color:
#e11f2a
RGB:
225 31 42
CMYK:
0 86 81 12
Pantone:
PMS Bright Red C