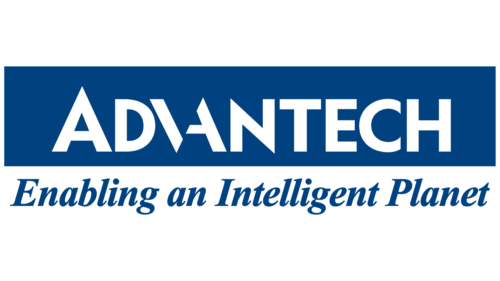 Advantech Logo PNG
Advantech: Brand overview
In 1983, C.K. Liu laid the foundation for Advantech in Taiwan, initially focusing on industrial personal computers and embedded computing solutions. In the second half of the 20th century, the company pioneered the integration of computing technology into industrial environments. Advantech developed ruggedized personal computers, data acquisition hardware, and programmable logic engines that were revolutionary for that era.
In the 1990s, the company expanded its technological horizons into the production of single-board computers, specialized network switches, and other embedded technologies. In 1997, Advantech strengthened its presence by centering its corporate and manufacturing operations in Taipei, where it has largely remained.
As the new millennium dawned, Advantech diversified its product and service offerings. The company ventured into systems integration, consulting, and customized solutions for large customers. In addition, the company explored such promising areas as smart technology and the Internet of Things (IoT). In the following decades, the company marked its presence in the global market by opening sales subsidiaries and R&D centers across the globe.
The company now has a rich catalog of more than 30,000 cutting-edge IoT and embedded computing products and employs more than 9,000 people worldwide. Advantech's growth has come through both natural expansion and strategic acquisitions, most notably the purchase of U.S.-based Advantech in 2008 and Germany's Beckhoff Automation in 2013.
Since its founding, Advantech has been a dominant player in the international IoT and intelligent systems arena for four decades. The company works with a diverse customer base from various industries to offer them smart technology solutions. Despite its long history, Advantech continues to evolve, maintaining its position at the forefront of smart technology integration.
Meaning and History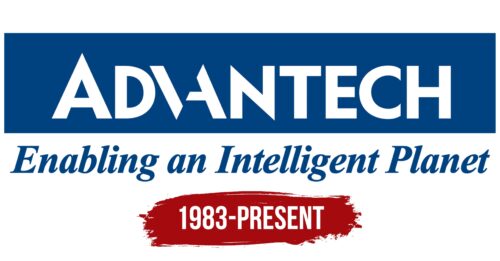 1983 – today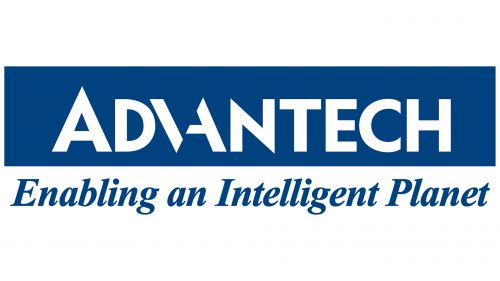 The industry leader in intelligent digital systems uses a strict logo. Its base is a dark blue rectangle with white lettering. The name is written in capital letters with geometric glyphs. Most of them have dots but no serifs. The "VA" combination looks especially cool, as the creators combined them by removing one side from each letter. It turned out to be a unique combination that does not visually weigh down the emblem. The bottom line is mostly in italic font, but there is a small gap between the letters.
The combination of geometric and handwritten styles gives the emblem both a professional and approachable feel. The space between the italicized letters is like a small pause, a reminder to pause and reflect on the innovation behind the name. The blended letters "VA" look like they are leaning on each other, almost like teamwork in action. It's a simple but very effective touch that demonstrates unity without being cluttered.
Advantech color codes
Dark Cerulean

Hex color:
#004280
RGB:
0 66 128
CMYK:
100 48 0 50
Pantone:
PMS 294 C