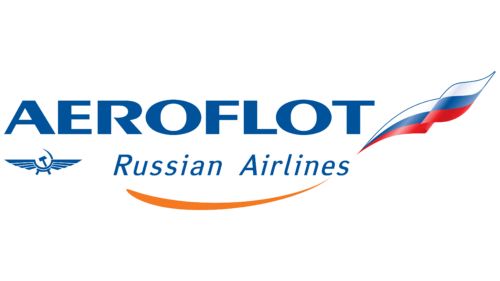 Aeroflot Logo PNG
The Aeroflot logo symbolizes its key values – safety, reliability, high level of service, freedom, and professionalism.
The hammer and sickle at the bottom of the logo are symbols of socialist Russia. In this context, they reflect the legacy of the past and the company's connection to the country's history. The yellow curve symbolizes the aircraft's wing, which is associated with the main activity of the company – air transportation. The Russian flag flying upwards and the signature "Russian Airlines" under the company's name reflect its belonging to Russia and national character.
The Aeroflot logo reflects the company's values, such as its connection to Russian history and culture, as well as its ambition to be the country's national airline and represent it on the world stage.
| | |
| --- | --- |
| Founded: | 3 February 1923 |
| Headquarters: | Moscow, Russia |
Emerging from the heart of Russia, Aeroflot stands as the nation's principal airline and a distinguished figure in the global aviation landscape. Its central hub is Sheremetyevo International Airport in Moscow, the capital city. With a storied history that stretches back to 1923, Aeroflot proudly carries the distinction of being one of the world's oldest airlines, its name a hallmark of Russian heritage.
Aeroflot's fleet showcases various aircraft from industry-leading manufacturers such as Airbus and Boeing and those produced within Russia. This powerful ensemble allows the airline to maintain connections with over 146 domestically and globally locations.
A valuable member of the SkyTeam airline alliance, Aeroflot strengthens its international presence through strategic partnerships with key players like Air France, KLM, Delta, and China Southern. Significant transitions mark the evolution of Aeroflot from its inception to its present state. Initially functioning as the civil aviation division of the Soviet government, the airline underwent a shift to privatization in the 1990s, even though the Russian state continues to hold a majority stake.
In 2021, Aeroflot's impressive performance was evidenced by the over 35 million passengers it transported and the nearly 28,000 people it employed. A constant throughout its journey has been its commitment to safety, reliability, and service quality, which remains unrivaled and has earned the airline numerous accolades.
As an innovator during the Soviet period, Aeroflot was at the forefront of many aviation advancements. This pioneering spirit continues to be reflected in its consistently high ratings in worldwide airline rankings and its receipt of various industry awards, a testament to Aeroflot's enduring legacy.
Meaning and History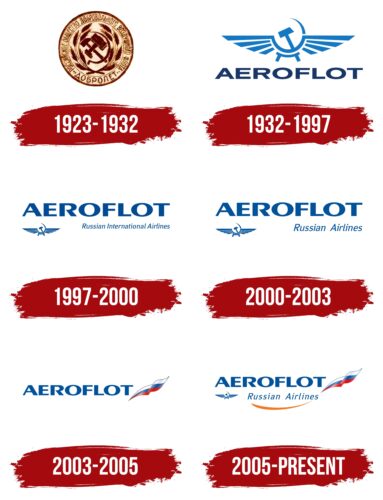 1923 – 1932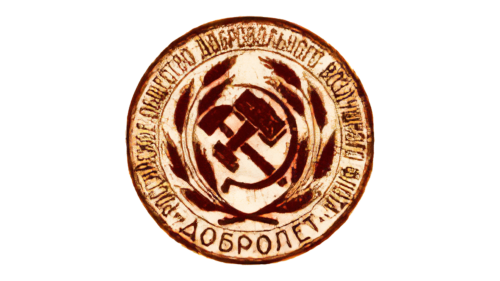 1932 – 1997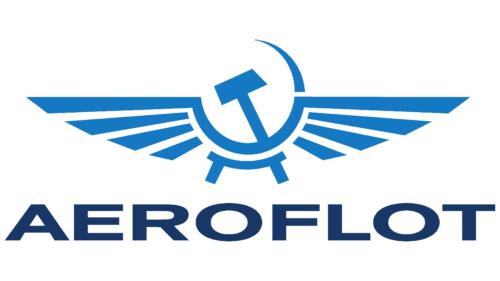 1997 – 2000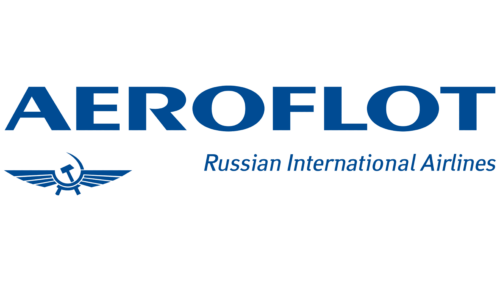 2000 – 2003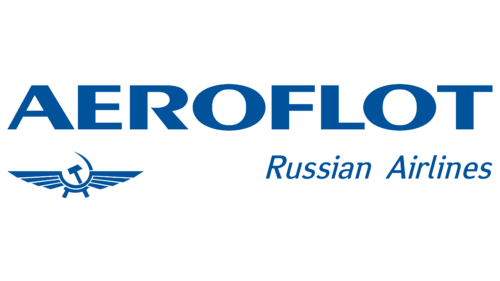 2003 – 2005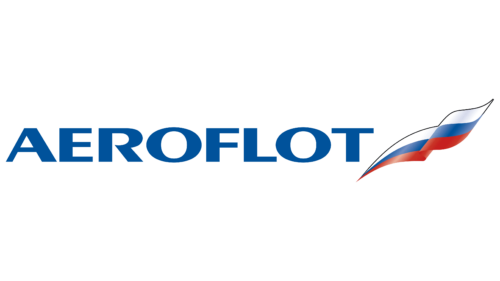 2005 – today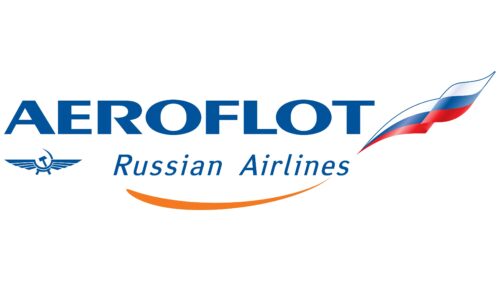 Aeroflot color codes
Medium Electric Blue

Hex color:
#00529b
RGB:
0 82 155
CMYK:
100 47 0 39
Pantone:
PMS 7686 C
Lava

Hex color:
#cf181e
RGB:
207 24 30
CMYK:
0 88 86 19
Pantone:
PMS 1795 C
Pumpkin

Hex color:
#f47920
RGB:
244 121 32
CMYK:
0 50 87 4
Pantone:
PMS 158 C