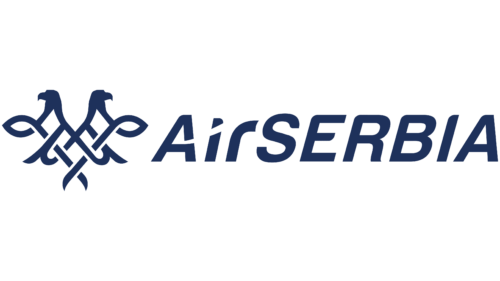 Air Serbia Logo PNG
Air Serbia: Brand overview
Founded in 1927, Air Serbia, formerly known as Yugoslav Airlines and then Jat Airways, played a critical role in connecting Yugoslavia to the world.
In 2013, Jat Airways embarked on an exciting project by joining forces with Etihad Airways to create Air Serbia. This strategic collaboration, supported by the Serbian government, has enabled the airline to move into the future, embracing the challenges of the 21st century.
Committed to providing an exceptional travel experience, Air Serbia has invested in modernizing its fleet with state-of-the-art aircraft combining advanced technology and luxurious comfort.
Air Serbia has quickly become a prominent player in the global aviation industry by expanding its route network, connecting Belgrade to destinations in Europe, Asia, and North America.
Air Serbia has been successful in the aviation industry and has made a significant contribution to the Serbian economy and tourism industry.
Meaning and History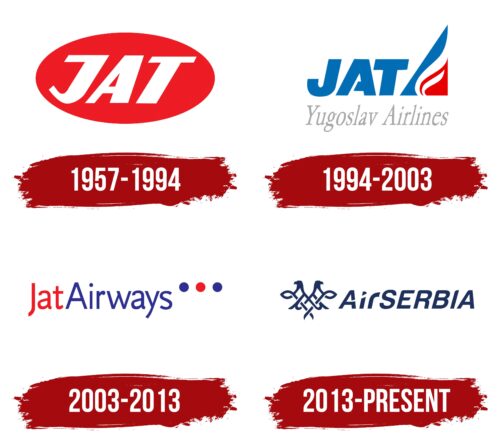 What is Air Serbia?

Originally known as Jat Airways, Air Serbia was revived under a new name in 2013 as Serbia's flagship carrier. The airline is based in the bustling city of Belgrade and operates flights from its main hub, the strategically located Belgrade Nikola Tesla Airport. The airline transports passengers around the world, focusing on Europe and the Middle East.
1957 – 1994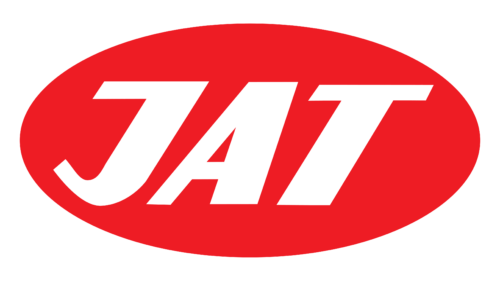 1994 – 2003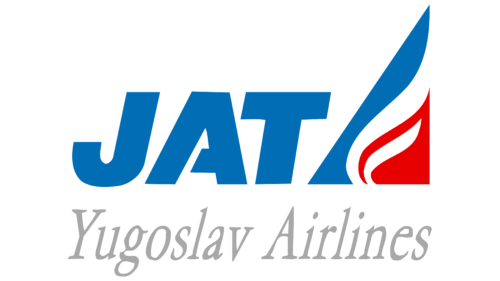 2003 – 2013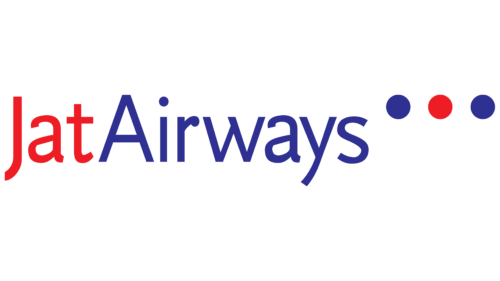 2013 – today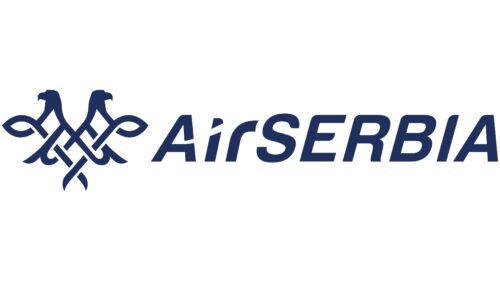 The Air Serbia logo contains a symbolic element linking the airline to its homeland: a stylized double-headed eagle. Unlike the Serbian flag and coat of arms, where the eagle has wings, here, the bird's head is on an ornament of crisscrossing lines forming a heart. This symbolizes love for the country. The brand name is written as one word and is visually divided into two parts only because the letters "i" and "r" in the word "Air" are written in lowercase, and all other glyphs are capitalized. The font used is bold, italic, and sans-serif. The blue color of the emblem is associated with the sky.
The choice in favor of a double-headed eagle with heart-shaped ornamentation gives the branding emotional depth, making it not just a transportation service but a symbol of national pride. The use of blue reinforces the aviation theme and gives a sense of calmness, which is often appreciated in air travel. The font chosen is bold and italic, conveying confidence and dynamism.
Air Serbia color codes
Delft Blue

Hex color:
#1e315b
RGB:
30 49 91
CMYK:
67 46 0 64
Pantone:
PMS 648 C