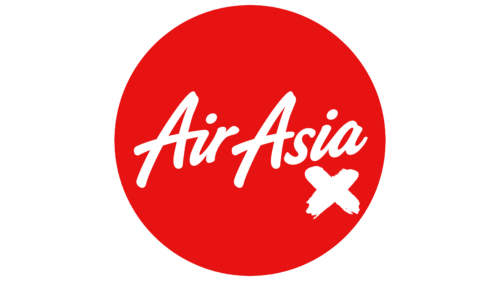 AirAsia X Logo PNG
The central element of the logo AirAsia X – a circle in red – is a symbol of unity and perfection. He expresses the idea that AirAsia X strives for excellence in its work and strives to ensure that every passenger feels part of a large and united community.
The red color of the circle symbolizes energy, passion, and determination. This reflects the company's values of providing the best service to the aviation industry and being at the forefront of innovation.
The word "AirAsia X" written inside the circle reflects the company's focus on a customer-centric approach and the desire for the most comfortable journey for every passenger. The literal "X" inside the circle emphasizes the company's progressive and innovative approach to business and gives the logo a modern and dynamic look.
The logo's cross-shaped "X" symbol is associated with the idea of paint applied with a paintbrush. This creates an image of the creative freedom and opportunity available to everyone traveling with AirAsia X.
Overall, the AirAsia X emblem is a vibrant and modern symbol that reflects the company's values, including its commitment to excellence, comfort, and creative freedom.
AirAsia X: Brand overview
| | |
| --- | --- |
| Founded: | 17 May 2007 |
| Founder: | AirAsia |
| Headquarters: | Sepang, Selangor, Malaysia |
AirAsia X is a Malaysian-based airline recognized for its budget-friendly long-haul flights. An affiliate of the larger AirAsia Group, this low-cost carrier came into existence in 2007 and commenced its flight operations the following year.
Specializing in operating Airbus A330 aircraft, AirAsia X offers an expansive network of flights connecting diverse destinations across Asia, Australia, the Middle East, and even the western coast of the United States. Originating from its hub in Malaysia, these non-stop flights cater to a wide spectrum of travelers.
One of the defining traits of AirAsia X is its cost-effectiveness. As a low-cost carrier, its fares are typically around 40% lower than traditional full-service airlines, making long-haul travel more accessible. Although the company initially struggled with financial difficulties, recent years have seen a significant turnaround with the airline achieving profitability.
In 2019, AirAsia X transported approximately 5 million passengers to roughly 25 destinations worldwide. This is made possible through the coordinated efforts of its workforce, comprising around 2,000 employees spread across its various entities.
Like its parent brand, AirAsia X extends its operations beyond Malaysia, with subsidiary airlines in Thailand, Indonesia, and Japan, also operating under the AirAsia X brand. As it navigates the long-haul budget flight sector, it contends with key competitors such as Scoot, Jetstar, and Cebu Pacific Air. Despite the competition, AirAsia X continues to uphold its commitment to making long-distance air travel more affordable.
Meaning and History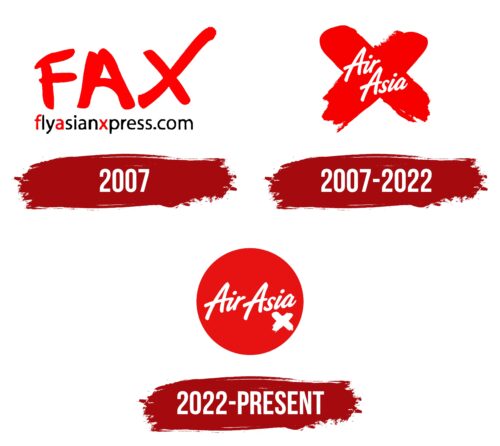 2007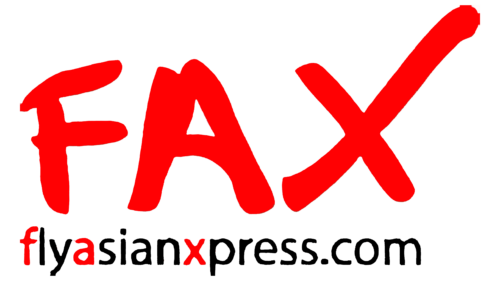 2007 – 2022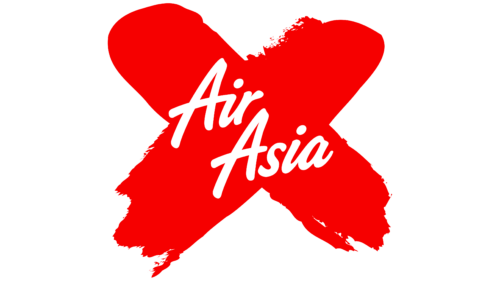 2022 – today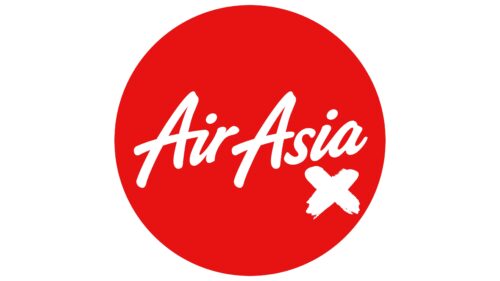 AirAsia X color codes
Lust

Hex color:
#e71212
RGB:
231 18 18
CMYK:
0 92 92 9
Pantone:
PMS 485 C