Airbnb is an online short-term housing search and rental service. The coverage region is the whole world, so it helps travelers stay comfortably even in an unknown village – service founded by Brian Chesky, Joe Gebbia, and Nathan Blecharzik. The project launch date is the 2008th year. The headquarters of the virtual platform is located in San Francisco (USA).
Meaning and Evolution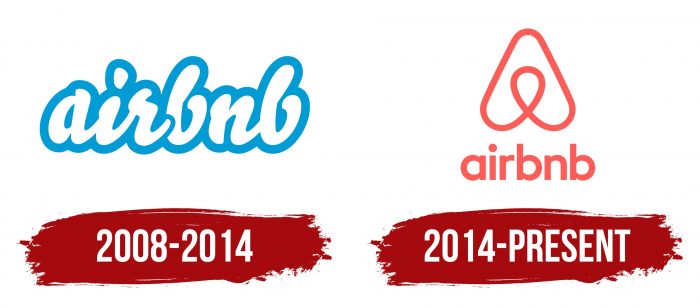 The logo of a private company is built around the phrase AirBed & Breakfast and is its abbreviation. For a short period of existence, the housing selection service had only two emblems: debut and current.
2008 – 2014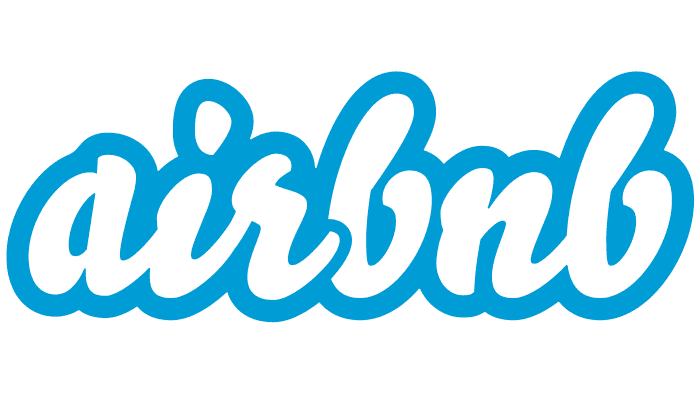 The initial version of the logo consisted of "inflated" letters as if filled with air. This is done on purpose because such a design is associated with a soft air mattress, which is mentioned in the name. Lowercase letters are circled in blue and visually resemble a handwritten inscription. The lines are wide and sweeping.
2014 – today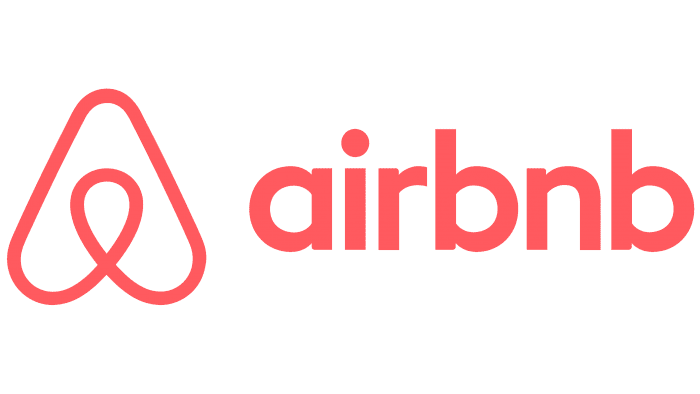 In 2014, the project updated its logo: it modernized it, made it original, and filled it with semantic symbols. In this version, two parts are used on an equal footing: graphic and text. On the left is the icon, on the right, is the name. The style of the elements is simple; the background is white.
Font and Color of the Emblem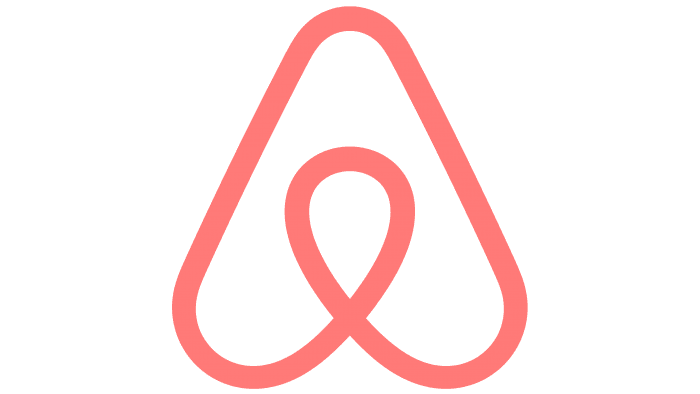 The DesignStudio agency developed the updated design from London (Great Britain). This version represents a stylized "A" composed of four elements, each of which has a special meaning. In particular, these are people, places, love, and, in fact, Airbnb itself, uniting them. Together they form a unique and simple figure, popularly called Belong Together.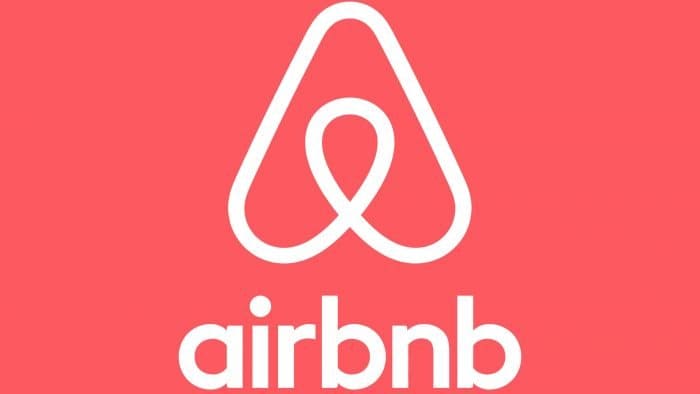 The original Airbnb font is airy and italic, while the modern one is austere and classic. The letters on the emblem are made streamlined, minimalistic, sans-serif. The color scheme is the same, so as not to clog the visual perception of the service. The debut version is based on a combination of white with light blue, the current one with rich red.