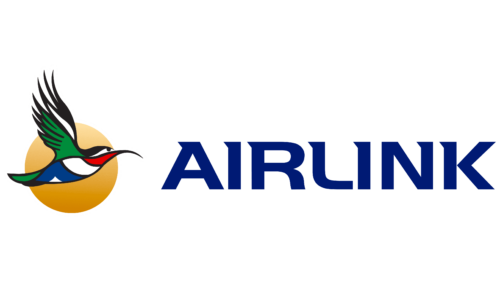 Airlink Logo PNG
The Airlink logo works as a silent yet effective communicator, conveying a sense of speed, reliability, and thoroughness. The airline's design reaffirms its commitment to providing an exceptional flying experience crafted with quality and punctuality in mind.
From its humble beginnings in 1992, Airlink has built a reputation as a reliable regional airline connecting Johannesburg, South Africa, to numerous communities in Southern Africa. Originating as a charter airline, the company quickly recognized the needs of the region and began operating scheduled flights as early as 1995.
Airlink's ascent took place in the early years of the 21st century when its aviation journey began with a humble Cessna 402 airplane.
As of 2021, Airlink operates more than 50 aircraft, carrying passengers to more than 30 destinations across South Africa and beyond.
Meaning and History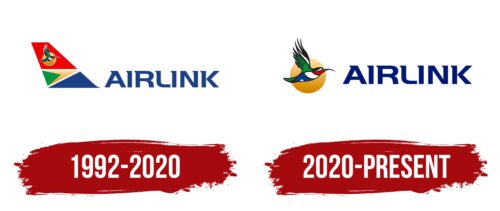 What is Airlink?

Airlink, sometimes referred to as South African Airlink, has established itself as a reputable airline based in Johannesburg, South Africa.

The airline's journey began in the 1990s with a strong commitment to providing excellent air transportation services. Through continuous efforts and dedication, it has managed to grow and become one of the significant carriers in South Africa. The company operates passenger and cargo flights, serving an extensive network of destinations across Africa.
1992 – 2020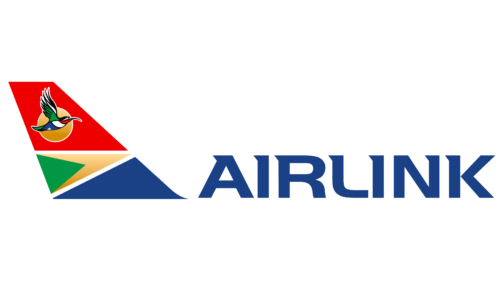 2020 – today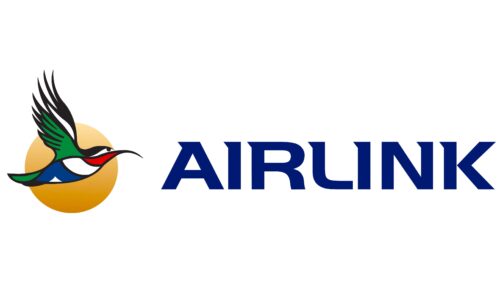 The logo depicts a colorful sunbird. This bird lives in the areas served by the airline's network. According to the company's concept, airplanes gather passengers like nectar, so the sunbird was chosen as the mascot. The bird's flight is always direct and purposeful, making the association conscious. The bird is painted in red, green, black, blue, and white colors and flies on the background of a yellow circle symbolizing the sun. It is shown opposite the lettering "Airlink" in bold, one-sided serif typeface.
The use of a multi-colored bird is eye-catching and represents diversity, reflecting the airline's wide network. The yellow circle symbolizes the sun and brings warmth and positivity. The inscription "Airlink" in bold font with one-sided serifs gives the logo weight, a sense of solidity and reliability. The orientation of the bird on the company's name speaks of the harmonious combination of nature and technology in the airline's activities.
Airlink color codes
Midnight Blue

Hex color:
#001a74
RGB:
0 26 116
CMYK:
100 78 0 55
Pantone:
PMS 2746 C