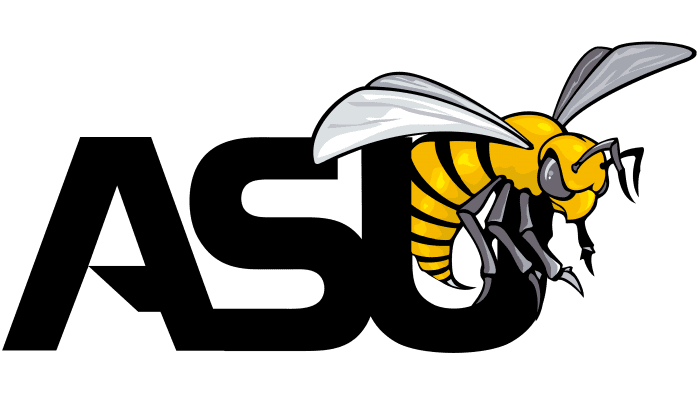 Alabama State Hornets Logo PNG
Stinging opponents like a hornet and not letting them go down for a minute is the main concept of this emblem because the logo of the Alabama State Hornets division consists of a merciless insect. It survives opponents with painful attacks, leaving behind a leading position. Terrible power and determination – that's what this sign broadcasts.
Alabama State Hornets: Brand overview
| | |
| --- | --- |
| Founded: | 1867 |
| Headquarters: | Montgomery, Alabama, U.S. |
| Website: | bamastatesports.com |
Alabama State Hornets is a sports association of Alabama State University, founded in 1867 and located in the city of Montgomery, Alabama. Effective since 1874. It includes 16 male and female teams, football, basketball, tennis, baseball, volleyball, and so on. Included in the NCAA Division I., He stands for the Southwestern Athletic Conference led by Jennifer Lynne Williams.
Meaning and History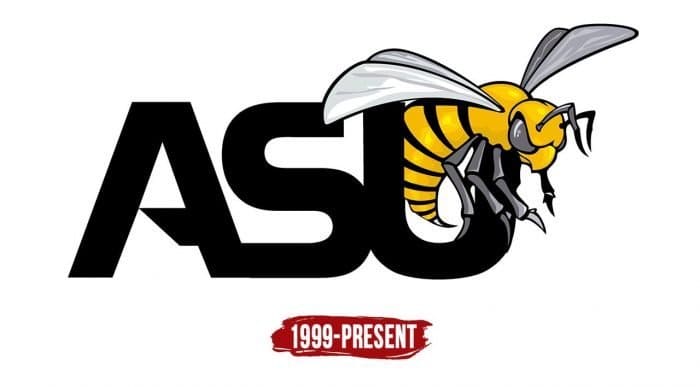 The logo of the sports department of this university has not changed since 1999. It consists of two interconnected parts – graphic and text. The latter is represented by the abbreviation, which consists of the first characters of the name of the university – "SU" (Alabama State University), which emphasizes the affiliation of the teams. The font is strict, simple, wide, sans-serif. The bar is stylized as a sting, and the lower half is firmly pressed to the base. All letters are connected and have transitioned.
The graphic sign is an angry hornet. This is the mascot of the sports department, representing the genus Vespa, outwardly resembling a wasp. The wings, eyes, paws, and mustache of the insect are painted in gray, the body in black and yellow stripes. In the end, there is a sharp sting. At the same time, the hornet flies through the letter "threatening the rivals. Although the emblem is dominated by letters, the talisman is visible due to contrast.
What is Alabama State Hornets?

Alabama State Hornets is the name of 16 sports teams associated with Alabama State University, located in Montgomery, Alabama. They are members of NCAA Division I and compete within the Southwestern Athletic Conference.
1999 – today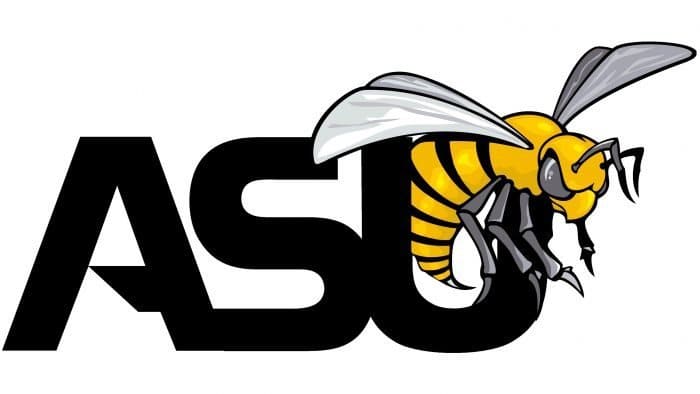 Alabama State Hornets Football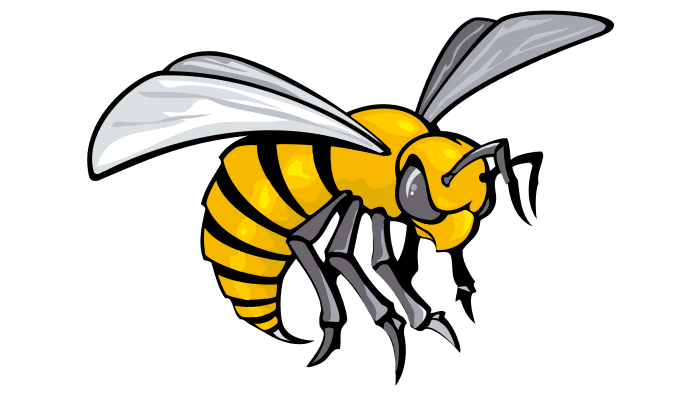 The football team of the university was formed in 1901. Performs at the NCAA Division I Football Championship. Spends home games at his new stadium Hornet Stadium, which opened in November 2012. Athletes' trainer is Donald Hill-Eley.
Alabama State Hornets Basketball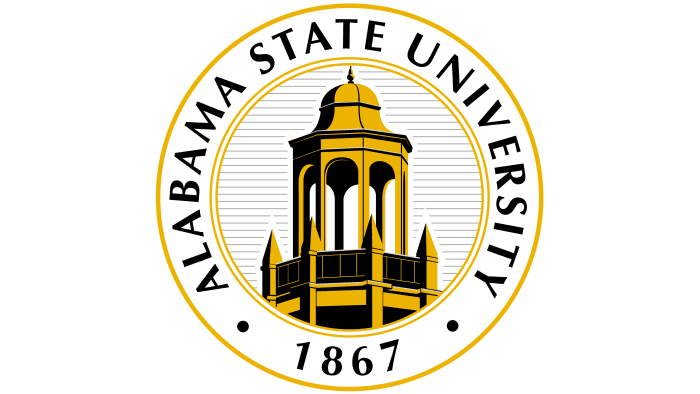 The university has male and female basketball teams. They are part of the Southwestern Athletic Conference. Since 2019, they have been coached by Lewis Jackson, who held this post in the 14th season.
Font and Colors
Alabama State Hornets color codes
Black

Hex color:
#000000
RGB:
0 0 0
CMYK:
0 0 0 100
Pantone:
PMS Process Black C
Lemon Curry

Hex color:
#c99700
RGB:
201 151 0
CMYK:
0 25 100 21
Pantone:
PMS 7550 C