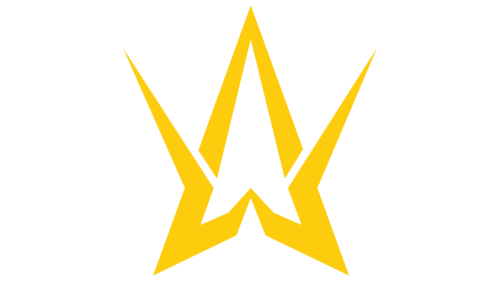 Alan Walker Logo PNG
Alan Walker's logo is full of inherent ancestral strength and speaks to the musician's extraordinary personality. The emblem indicates that the young star's creativity reveals his life story, conveying his sense and understanding of the world.
Alan Walker: Brand overview
| | |
| --- | --- |
| Founded: | 2012 – present |
| Founder: | Alan Olav Walker |
| Headquarters: | Bergen, Norway |
| Website: | alanwalker.com |
Alan Walker is a talented music producer from Norway who has been creating tracks since 2011. He ranks 17th in the world as a DJ. Since 2018, he has released three albums and about 12 singles. His channel has 43 million subscribers. A documentary series, Unmasked, has been made about Walker.
Meaning and History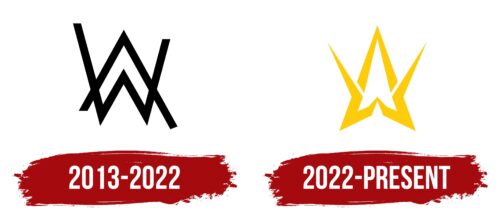 Walker's talent manifests in various directions, including branding. The musician independently developed his famous logo from his own name's abbreviation. The slightly modified symbol in 2022 reflected the individuality and views of the young producer.
What is Alan Walker?

He is a Norwegian musician known for his song Faded, which has garnered 3 billion views and several platinum statuses. Leaving school, Walker dedicated himself to music. Since then, each new track of the artist has been an event. His five tours have been sold out. His channel has the highest number of subscribers in Norway.
2013 – 2022

Alan Walker invented the first logo of overlapping uneven letters of his first and last name. The intertwining technique showcases the independence and versatility of the musician who creates and plays compositions for himself. The artist's talent is sufficient for solo performances.
The technique also indicates unity. The first three singles: Faded, Sing Me To Sleep, and Alone, told Walker's story: the gradual expansion of boundaries, reaching out to the world to fans, and uniting his followers into one group.
The uneven letters are made in the Scandinavian style, hinting at the musician's homeland, who lived in Norway since he was two.
The black color is part of the producer's image. Alan always wears a black hoodie and buff. According to the musician, the buff also emphasizes unity, showing that everyone is similar.
2022 – today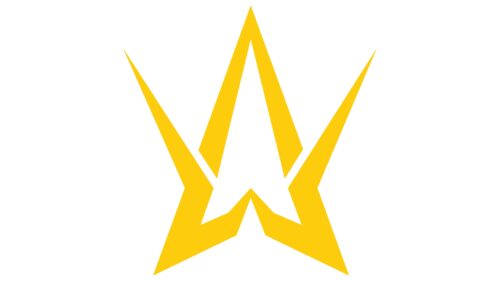 In 2022, the musician's new tour started, and the two-part album Walkerverse was released, for which an updated logo was proposed. The yellow outline gave the emblem the appearance of a star. The composition also reminds of a launching rocket. The album is a journey into the world of "Walker's verses," the emblem reflects the cosmos within a person's inner world.
Font and Colors
The black color of the first emblem was replaced by white and yellow in 2022. The shades convey optimism, openness, and readiness to interact with fans. The white color indicates new songs, updated views, and a creative surge.
The font of the letters is unique, just like the musician's personality. Sharp strokes pointing upwards demonstrate a striving for ideal, spiritual searches, and gratitude to the creator for a beautiful world.
Alan Walker color codes
Tangerine Yellow

Hex color:
#fdcc0d
RGB:
253 204 13
CMYK:
0 19 95 1
Pantone:
PMS 116 C