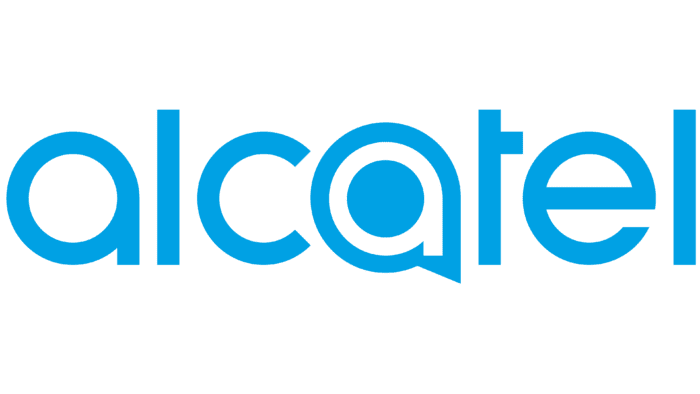 Alcatel – the brand name for mobile, satellite, and telecommunication equipment. The company was founded by entrepreneurs Pierre Azaria and Paul Bizet and appeared in 1898 in Paris (France) under the name CGE – Compagnie Generale Electricite. In 2006 it was merged with a rival company Lucent Technologies, and moved to Baltimore (USA). In 2016, the brand was taken over by Nokia Corporation, which operates under license from TLC Communication Ltd.
Meaning and History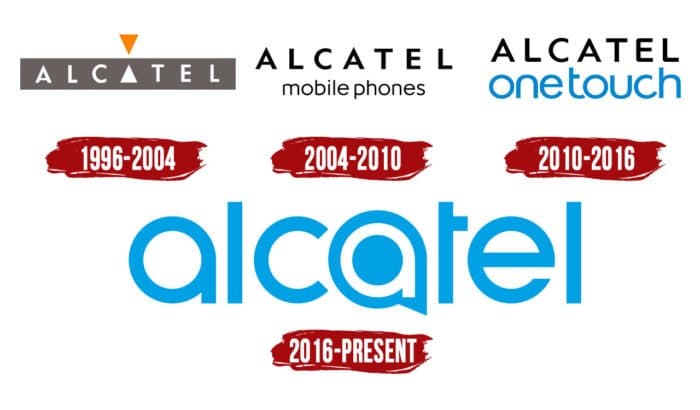 Due to frequent transitions from one structure to another, this brand had several logos.
1996
The debut logo was officially approved in 1996. The emblem is a dark gray rectangle with the white inscription "Alcatel." The letters are in the upper register. The font is strict, simple, without serifs. Above the "A" is a graphic symbol in the form of a mirror-overturned triangle. They are painted in different colors: the upper element – in juicy yellow, the lower one – in milk.
2004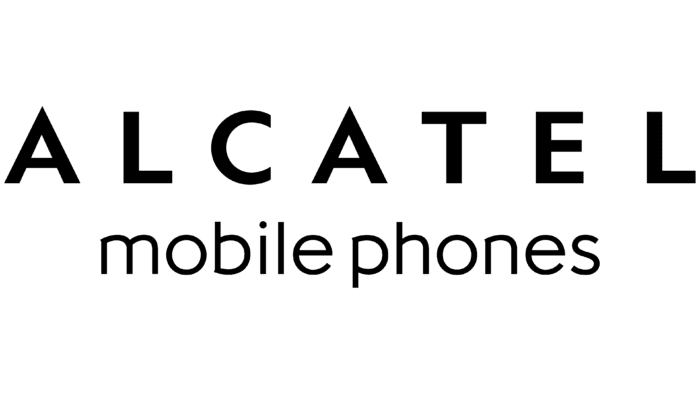 After moving into the third millennium, the company decided to change its logo. From the logo removed the background rectangle and added the inscription "mobile," emphasizing the new direction of work. The word combination is written in lowercase letters and placed under the company name.
2010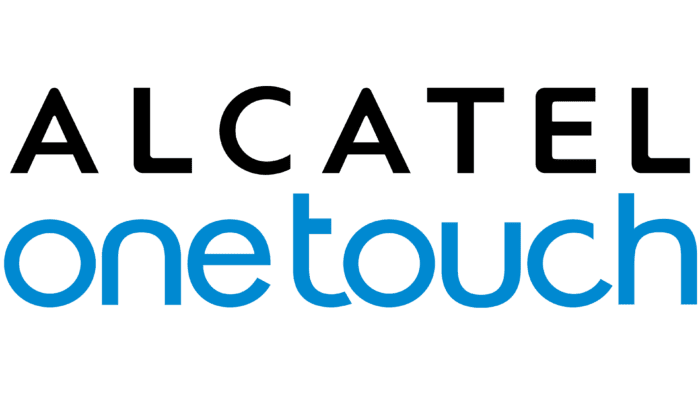 In 2010, designers revised the brand symbols. They increased the fonts and replaced the line "mobile" with "one touch." The lower inscription was made of the same size as the upper one. They added a light blue color to the logo.
2016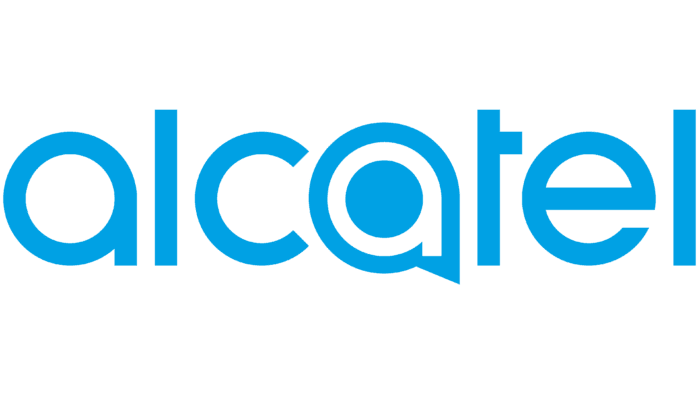 During this period, the company has completely renewed the logo. Now the letters are lowercase, blue, with a slight tinge of the neon spectrum. The developers of the new logo graphically highlighted the second "a": they presented a double letter both in color and shape.