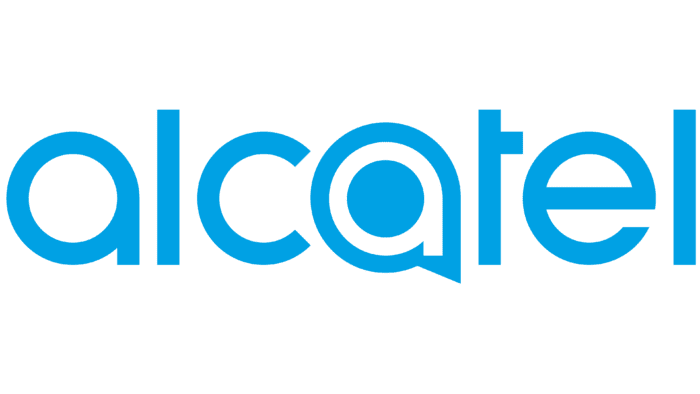 Alcatel Logo PNG
The updated Alcatel logo is characterized by attractiveness, originality of style, and ease of remembering. This is facilitated by the graphic design of the font, and the color scheme, symbolizing the breadth of the offered opportunities and providing comfort.
| | |
| --- | --- |
| Founded: | 1996 |
| Founder: | Nokia, TCL Technology |
| Headquarters: | Nanterre, France, Shenzhen, China |
| Website: | alcatelmobile.com |
Alcatel – the brand name for mobile, satellite, and telecommunication equipment. The company was founded by entrepreneurs Pierre Azaria and Paul Bizet and appeared in 1898 in Paris (France) under the name CGE – Compagnie Generale Electricite. In 2006 it was merged with a rival company Lucent Technologies and moved to Baltimore (USA). In 2016, the brand was taken over by Nokia Corporation, which operates under license from TLC Communication Ltd.
Meaning and History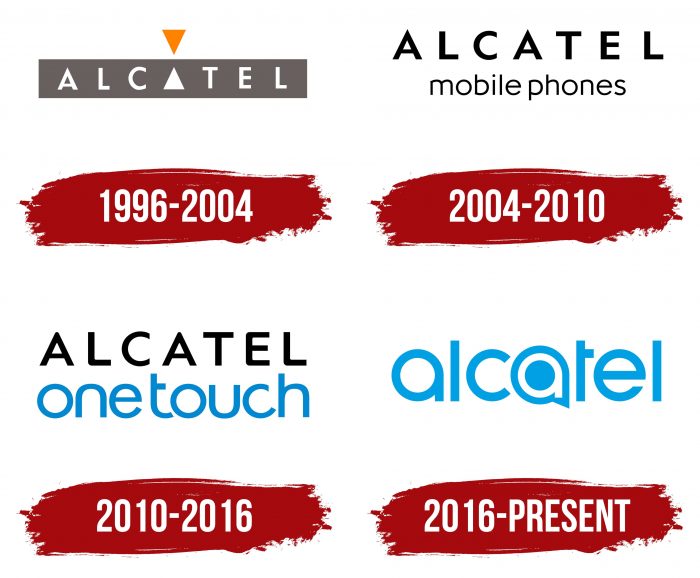 Due to frequent transitions from one structure to another, this brand had several logos.
1996 – 2004
The debut logo was officially approved in 1996. The emblem is a dark gray rectangle with the white inscription "Alcatel." The letters are in the upper register. The font is strict, simple, without serifs. Above the "A" is a graphic symbol in the form of a mirror-overturned triangle. They have painted in different colors: the upper element – in juicy yellow, the lower one – in milk.
2004 – 2010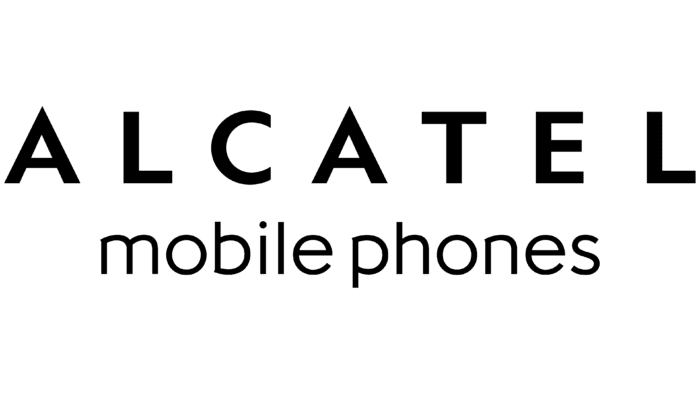 After moving into the third millennium, the company decided to change its logo. From the logo removed the background rectangle and added the inscription "mobile," emphasizing the new direction of work. The word combination is written in lowercase letters and placed under the company name.
2010 – 2016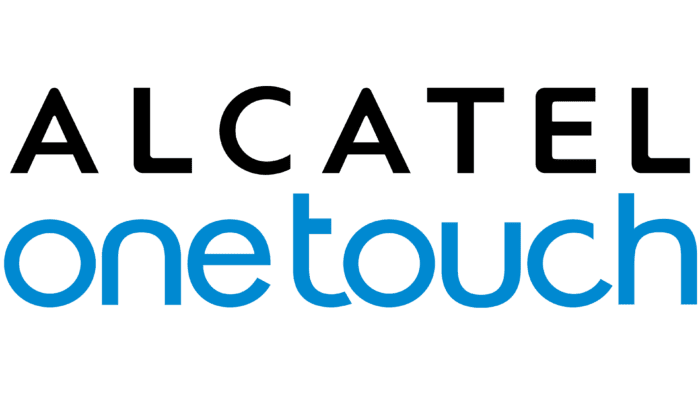 In 2010, designers revised the brand symbols. They increased the fonts and replaced the line "mobile" with "one touch." The lower inscription was made of the same size as the upper one. They added a light blue color to the logo.
2016 – today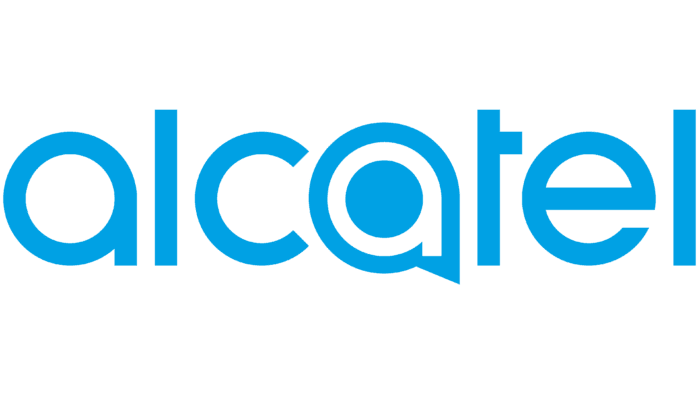 During this period, the company has completely renewed the logo. Now the letters are lowercase, blue, with a slight tinge of the neon spectrum. The developers of the new logo graphically highlighted the second "a": they presented a double letter both in color and shape.
Font and Colors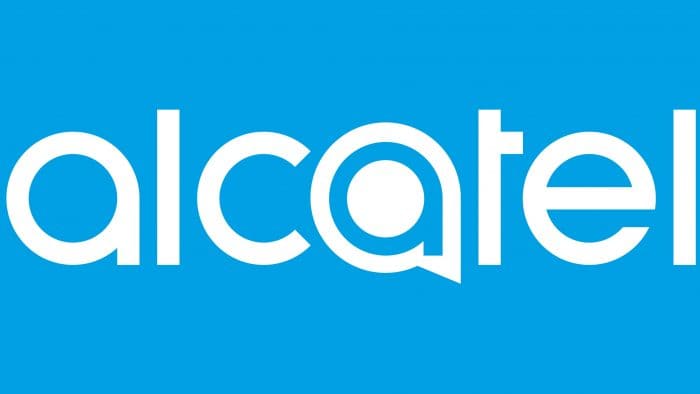 All Alcatel's logos bear its name, but the last brand name is not like the previous ones: it differs in the case of letters and style of design. The inscription is made in lowercase characters, and the second "a" stands out noticeably against the rest. It has a wide blue border and a similar blue circle in the center, making it the most recognizable part of the logo.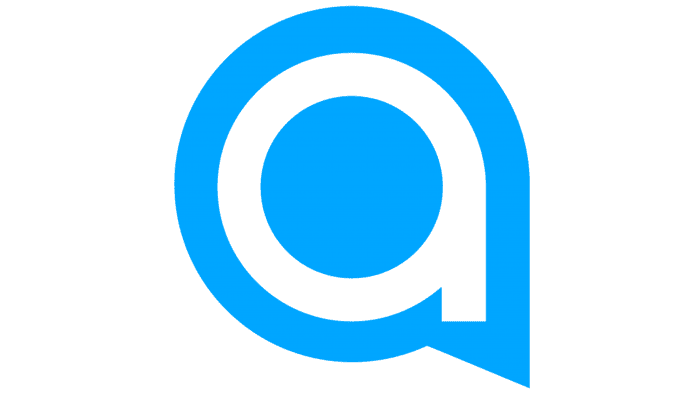 The logo used an original font designed specifically for Alcatel and rounded sans serif letters. An unusual "t" catches the eye, which has neither the lower extension line nor the left side of the upper horizontal stroke. Also noteworthy is the second "a," which has a complex structure and looks like an independent graphic element. In terms of colors, everything is much simpler: the main palette includes only white and blue.
Alcatel color codes
Carolina Blue

Hex color:
#00a1e4
RGB:
167 30 49
CMYK:
5 100 71 22
Pantone:
PMS 801 C
Video