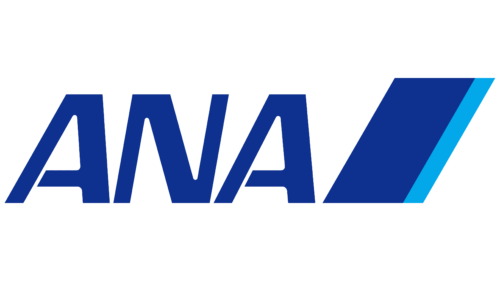 All Nippon Airways Logo PNG
The All Nippon Airways (ANA) logo is a two-tier emblem that symbolizes the company's culture, innovation, and technological excellence. At the top is the name of the company ANA, made in dark blue. To the right of the inscription is the ANA symbol – a two-color diagonal or vertical stripe, where a large dark blue stripe symbolizes the sky, and a smaller light blue stripe symbolizes the horizon. On the lower level, the inscription Inspiration of JAPAN reflects the company's dedication to Japanese culture and inspiring flying experiences.
The ANA symbol reflects the company's values, such as a high level of technology and ensuring the safety of passengers during flights. The emblem All Nippon Airways underlines the company's commitment to leadership and excellence in the aviation industry. The color scheme of the logo, especially the dark blue color, gives the emblem an officiality and seriousness, which marks the company's high reputation in the aviation world.
All Nippon Airways: Brand overview
| | |
| --- | --- |
| Founded: | 27 December 1952 |
| Founder: | ANA Holdings Inc. |
| Headquarters: | Shiodome City Center, Minato, Tokyo, Japan |
| Website: | ana.co.jp |
All Nippon Airways (ANA) is Japan's leading airline and ranks ninth worldwide in revenue. It was established in 1952 and has since evolved into a major global airline with its headquarters in Tokyo. ANA operates both within the country and internationally, ensuring connections to various destinations across the globe.
Boasting a diverse fleet of Airbus, Boeing, and ATR aircraft, ANA extends its services to more than 116 locations worldwide. In the year before the pandemic, in 2019, the airline successfully catered to about 50 million passengers.
Amongst its many accomplishments, ANA proudly carries a 5-star rating and is a member of the esteemed Star Alliance, sharing this status with other global leaders such as United, Lufthansa, and Singapore Airlines. The airline functions with a workforce of approximately 14,000 employees, and interestingly, the Japanese government holds a significant portion of the company's shares.
The airline's primary operations revolve around two crucial hubs at Tokyo's Haneda Airport and Narita Airport, with focal cities including Osaka and Okinawa. ANA pioneered the aviation industry by introducing premium economy seating on its flights.
It operates key long-haul routes connecting various cities in Asia, North America, Australia, and Europe. Back home in Japan, it competes with Japan Airlines, fighting for a larger market share in domestic and short-haul international flights.
Meaning and History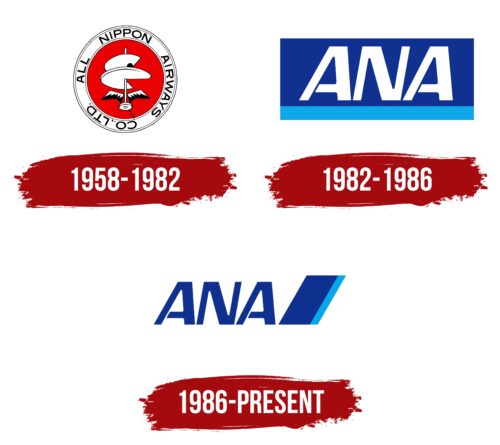 1958 – 1982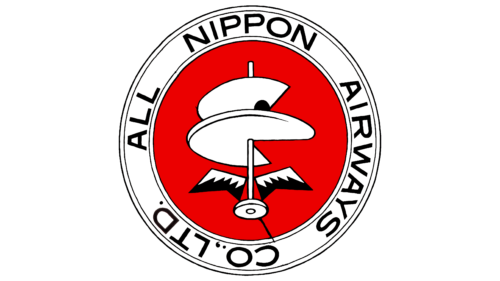 1982 – 1986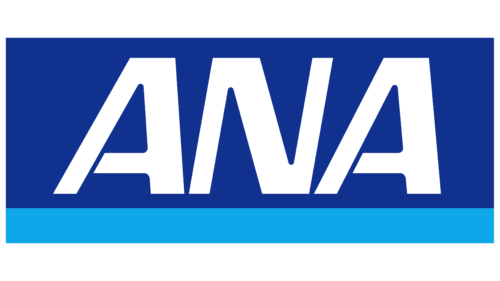 1986 – today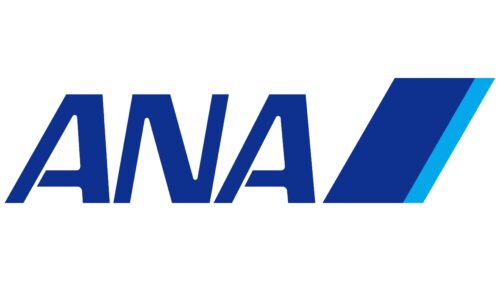 All Nippon Airways color codes
Air Force Blue

Hex color:
#0e318f
RGB:
14 49 143
CMYK:
90 66 0 44
Pantone:
PMS 661 C
Spanish Sky Blue

Hex color:
#02a8ea
RGB:
2 168 234
CMYK:
99 28 0 8
Pantone:
PMS 2925 C