Amazon Kindle is a line of tablet computers for reading digital books. The first model of e-book appeared on sale in autumn 2007. Over time, the range has expanded, as well as the software capabilities of devices. Now, Amazone tablets allow you to browse, buy and download any internet publication from the Kindle Store.
Meaning and History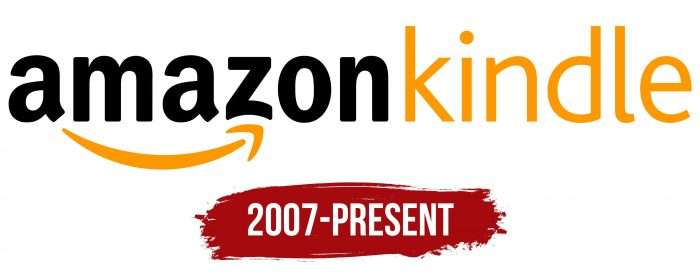 What is Amazon Kindle?

This is a line of e-books from Amazon. It began with a single device hardware platform that has evolved into a series of models and applications. With their help, you can read, view, and download books, make purchases.
The Amazon Kindle logo consists of two parts. The first part is the Amazon logo, which was adopted in 2000. The Turner Duckworth agency invented the design and font of the logo. On the symbol from "A" to "Z" stretches a curved yellow, orange arrow. The arrow seems to indicate that the company meets all customer requirements – literally "from A to Z." The color of the inscription is variable: the inscription can be black or white depending on the background on which the brand symbol is applied.
The second element of the inscription is the word "kindle" in the same yellow, orange shade as the arrow. Karin Hibma and Michael Patrick Cronan, brand consultants, suggested using this word as a name for Amazon's e-book series. The slim, un-snot-snotted letters are reminiscent of Bliss Regular, a non-standard commercial font designed by Jeremy Tankard.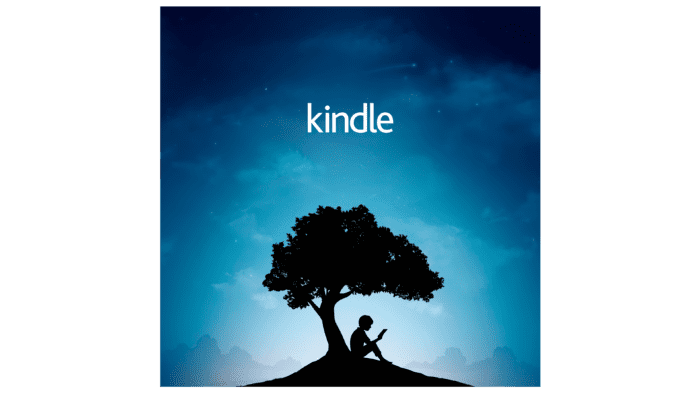 There is also an extended version of the Amazon Kindle logo. The inscription of the logo takes a secondary place – all attention is paid to the graphic composition in the background. In the center is the figure of a boy. The boy sits under a scattering tree and holds a Kindle e-book in his hands. The dark colors on the emblem indicate that night is approaching. But the boy is in no hurry because he is immersed in the world of books.
Font and Color of the Emblem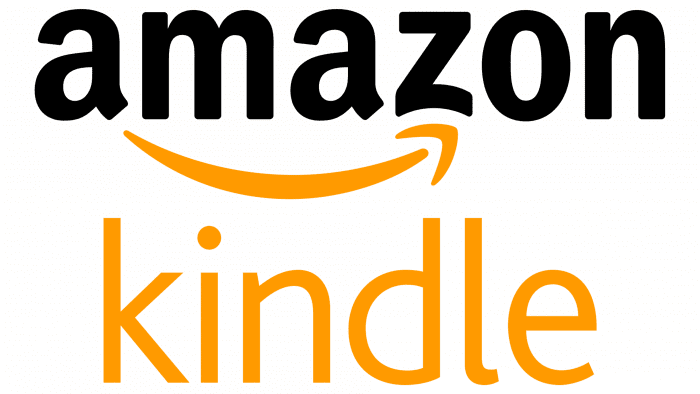 The Amazon Kindle e-book trademark contains the trademark name in lowercase letters. Another element is the orange arrow, which consists of a long arc and a short line bent at an acute angle. This emblem has been in use since 2007 and has already become a distinctive symbol of the brand. Many digital literature lovers are familiar with it.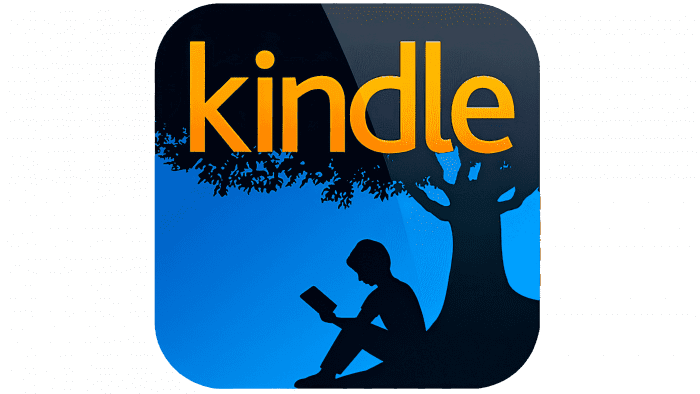 The first part of the name is black. It is written in Amazon Font, also known as Officina Sans Bold Font. This is the famous Amazon logo that has existed since 2000. The second word is orange and differs in style. The letters are not as bold as in the first case, making it seem that the letter spacing is increased. But in general, the inscription looks harmonious because there are no serifs in both parts.