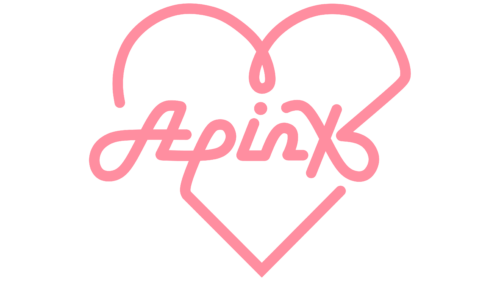 Apink Logo PNG
The Apink logo, associated with the all-girl band, is thoughtfully designed in pink, featuring a heart motif. This feminine, tender color palette and the universal symbol of love embody the band's affinity for creating melodic and romantic songs.
Despite the gentle and sweet symbolism conveyed through color and shape, the logo design doesn't shy away from adding a touch of energy and zest. The unique loops and twists within the emblem suggest an element of drive, indicative of the band's lively and spirited music.
Creativity is at the forefront of the emblem design, as the designers ingeniously integrated the band's name, "Apink," with the heart motif. The result is a visual delight; the top half of the heart is ingeniously formed by the elongated letter "k," while the lower part seamlessly extends from the "p."
The interplay of letters and the heart symbol in the logo establishes a balance between verbal and visual elements. It makes the logo visually appealing and distinctive and encapsulates the band's musical persona.
The Apink emblem is a beautiful blend of symbolism, creativity, and relevance. It effortlessly conveys the band's commitment to creating melodic and romantic music while maintaining a playful and energetic essence. It's a visual representation of the band's identity that resonates with its audience, making it a powerful tool in its branding strategy.
| | |
| --- | --- |
| Founded: | 2011 – present |
| Founder: | IST Entertainment |
| Headquarters: | Seoul, South Korea |
| Website: | planaent.co.kr |
In 2011, the reputed record label IST Entertainment introduced Apink, a group that has been serenading fans with their distinctive 'pink' melodies for over ten years. The group's name serves as a symbol of their pristine and transparent persona. Their musical journey commenced with the EP "Seven Springs of Apink." Since then, they have charmed audiences with their exceptional take on K-pop, maintaining their position as one of South Korea's most adored girl groups.
Apink began their musical odyssey with seven members – Chorong, Bomi, Eunji, Naeun, Namjoo, Hayoung, and Yookyung. Their debut music video, "Mollayo," released on April 19, showcased their charming and youthful aura, gaining instant recognition. The group's momentum in the entertainment industry has been unstoppable ever since.
In 2012, they released their maiden EP, "Snow Pink," which was met with widespread praise. Later the same year, they launched their next EP, "Une Annee." This release soared to the peak of the music charts, launching the group into the spotlight and establishing their stronghold in the K-pop scene.
Over the course of a decade, this South Korean girl group has enthralled audiences with its catchy pop tracks and stunning performances. Their extensive discography includes a mix of full-length albums, EPs, and singles, which have garnered them an array of awards and recognition. They have been awarded the "Best New Female Artist" at the 26th Golden Disc Awards and the "Best Female Group" at the 2012 Mnet Asian Music Awards. Further, Billboard acknowledged Apink as one of the most influential K-pop artists of the 2010s, enshrining their position in the annals of music.
While the group's lineup has seen several changes, they have consistently released music that resonates with their fans globally. Even as their music evolved, they held onto their trademark image of innocence and purity. With their impactful journey spanning over a decade, Apink continues to reign supreme in the K-pop industry.
Meaning and History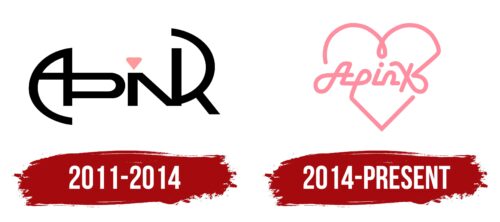 When discussing brand identity, it is impossible to overlook the distinct image the group has cultivated over the years. Their name, Apink, encapsulates their brand essence, with the 'A' symbolizing being the best, while 'pink' represents their youthful and energetic image. This combination reflects their aspiration always to give their best while retaining a playful, youthful charm that is accessible and relatable to their fans.
In terms of branding, this consistent youthful, and energetic theme is visible in their public image. From their vibrant album covers to their exuberant music videos, their brand is deeply ingrained in their visual representation. Their logo, a simple yet sophisticated design that incorporates a heart, further solidifies their identity as a group that values love, friendship, and positivity.
Apink's brand identity and the loyalty they have cultivated with their fans are a testament to their success. With their unwavering commitment to delivering high-quality music and performances, the group is sure to continue influencing the K-pop industry for many years to come.
What is Apink?

Apink is a South Korean girl group that has been shaping the landscape of the K-pop music scene since its inception by IST Entertainment. Formed in 2011, the group rapidly gained popularity due to its unique charm and engaging performances, solidifying its standing in the highly competitive music industry.

In its early days, the group initially attracted attention due to its refreshing and vibrant music style. This music, combined with their captivating performances, quickly resonated with a wide audience. As they grew in fame, their discography expanded, displaying a mature and refined musicality that demonstrated their continuous growth and evolution as artists.
2011 – 2014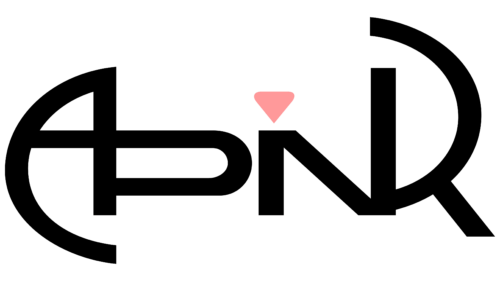 2014 – today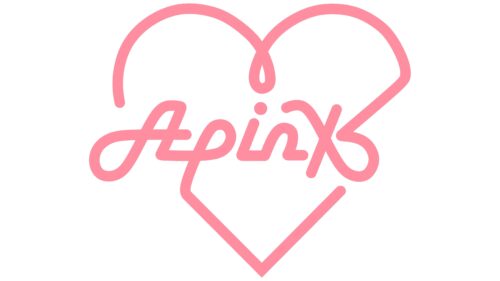 Apink color codes
Salmon Pink

Hex color:
#ff8ea0
RGB:
255 142 160
CMYK:
0 44 160
Pantone:
PMS 177 C