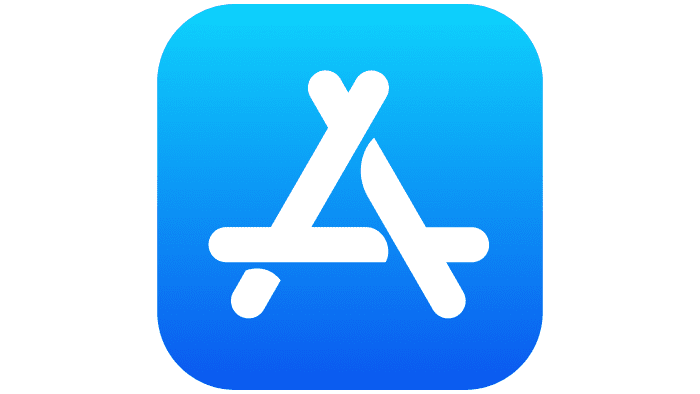 The App Store distributes apps for devices running iOS, macOS, and tvOS. It can be considered one of the many sections of the iTunes Store, in which it is easy to find any media content. Apple specialists monitor the service.
Meaning and History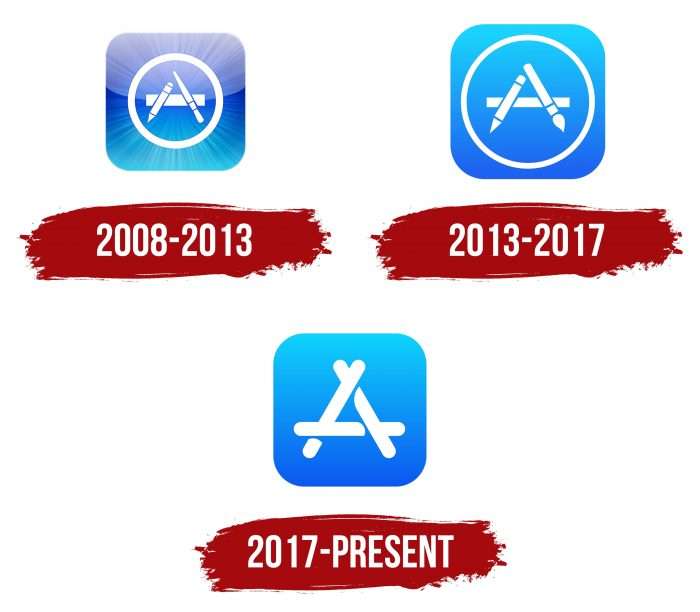 The online store icons have changed several times, although these changes cannot be called global. Rather, it was a small tweak to improve the existing design. The style was simplified to minimalistic: first, the bright reflections disappeared, then the white circle disappeared, and the main elements became abstract.
2008 – 2013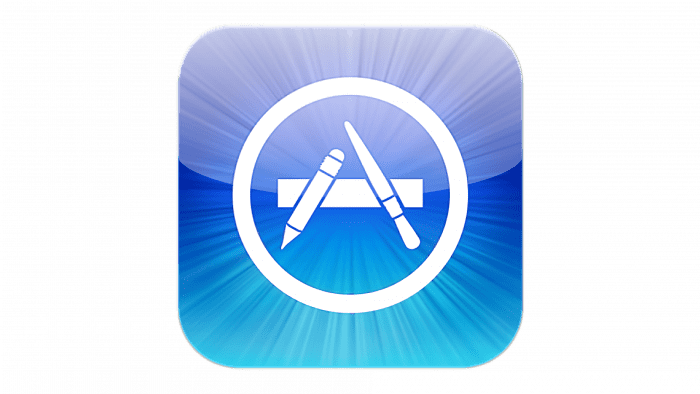 The first App Store logo was the most striking of all. It appeared after the release of the iPhone OS 2 and was used until the iOS version 6 platform was developed. The drawing contained a large blue square with rounded corners, containing a pencil, brush, and ruler in a ring. Behind the white stationery, beams radiated in all directions – from the center of the geometric shape to the edges. They enhanced the 3D effect of the gradient.
2013 – 2017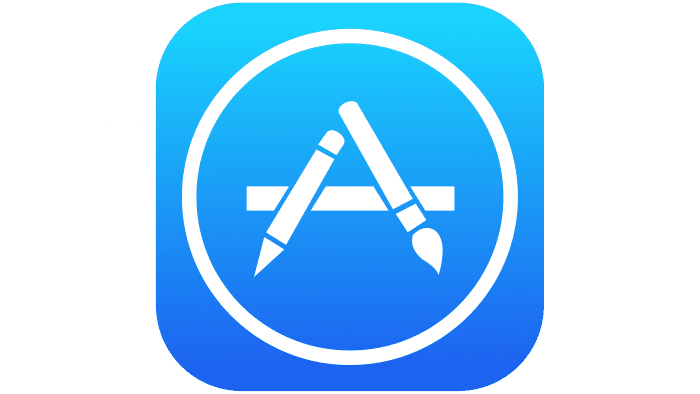 After the redesign, the rays disappeared, and the blue became lighter. The gradient position has also changed, with a darker tint at the bottom and cyan at the top. This logo could be found on devices with iOS 7 and 10 versions.
2017 – present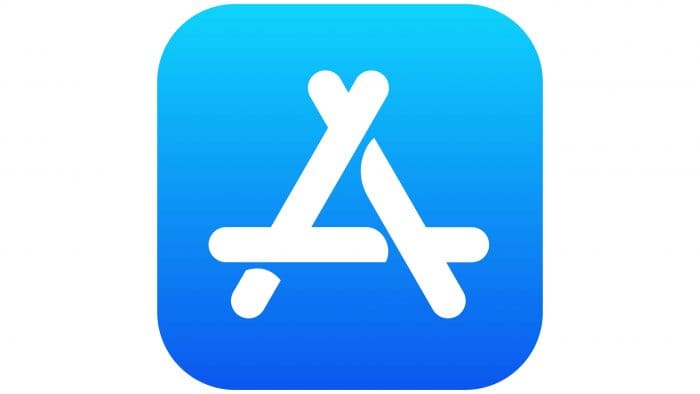 In 2017, the era of abstraction began: the Apple Store logo lost some of its elements and began to look much more minimalistic. In place of the stationery, three lines appeared, forming a disproportionate triangle. They resemble ice cream sticks in shape. The white ring has disappeared, and the intensity of the gradient has decreased.
Font and Colors of the Emblem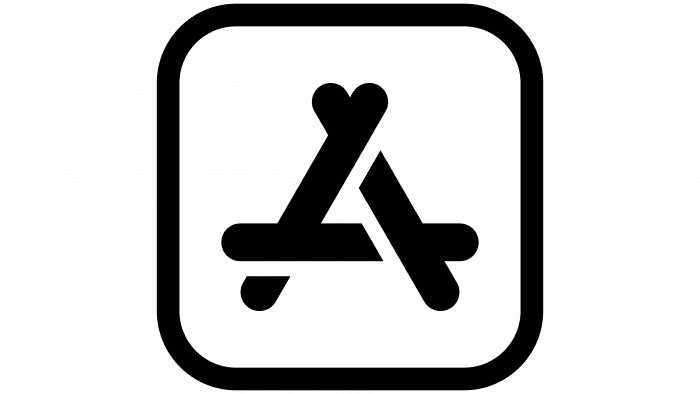 The jagged shape in the center of the square represents the "A" – the App Store name's first letter. This makes more sense than randomly stacked brushes, rulers, and pencils, although some users only see ice cream sticks in the logo and do not understand what they mean. And all because of excessive abstraction, which interferes with perception.
There are no sharp or right angles in the icon – the sides of each shape are rounded. This is done to inspire trust in the platform and the media content presented in it. A friendly look, simple design, and three-dimensionality distinguish the App Store icon in the list of other programs.
There are no inscriptions as such on the Apple Store logo – except that the central figure is associated with the letter "A." We are not talking about any fonts, because it consists of three separate rectangles with rounded corners.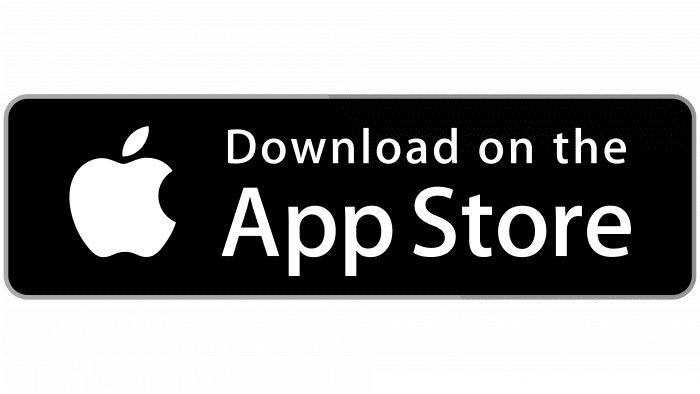 The color scheme is not as simple as the rest of the design. It contains a whole mix of blue shades arranged sequentially and smoothly flow into one another. The gradient is linear; that is, the color transition occurs in a horizontal direction – from a light top to a darker bottom. Additional elements are painted white. To highlight them, the designers used the negative space effect.