Aquafresh is one of the largest manufacturers of oral care products. It has existed since 1972 and was founded by the Indian company JHS Svendgaard Laboratories. GlaxoSmithKline now owns the brand.
Meaning and History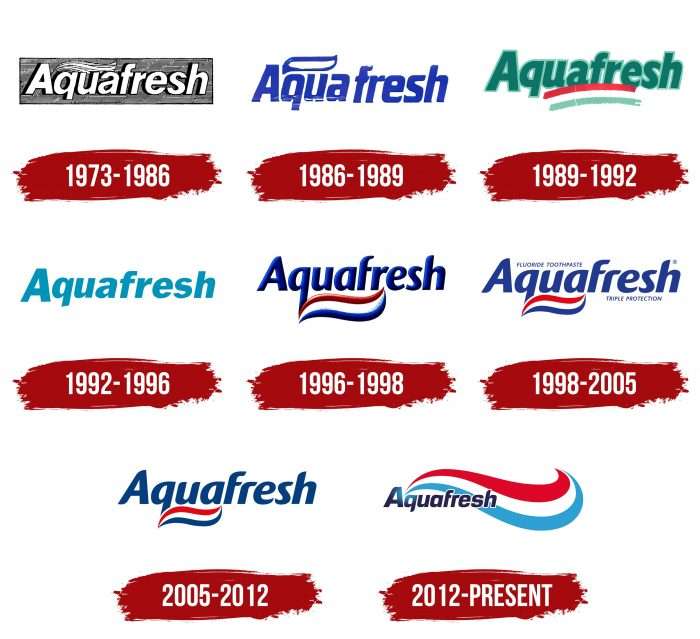 What is Aquafresh?

It is a UK brand that sells toothpaste, brushes, mouth rinses, and other oral care products.
For half a century, the brand has changed seven logos, and the eighth is currently in use. The first version was approved a year after the brand was launched.
1973 – 1986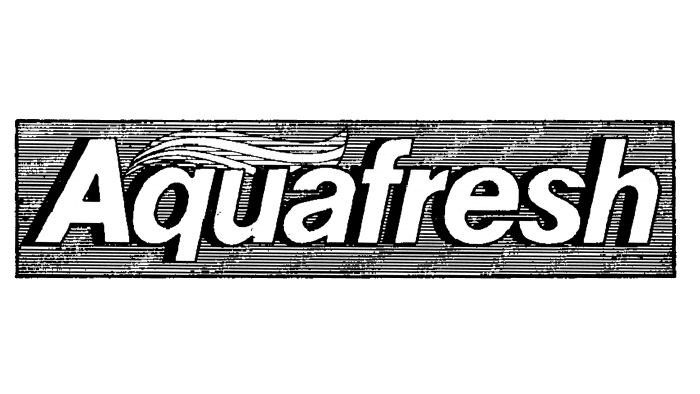 The debut emblem is very terse: it contains a white lettering "Aquafresh" with shadows that give it a three-dimensional effect. Above the letters "q," "u," and "a" is the "lane" of toothpaste. The background of the logo is gray, elongated, rectangular.
1986 – 1989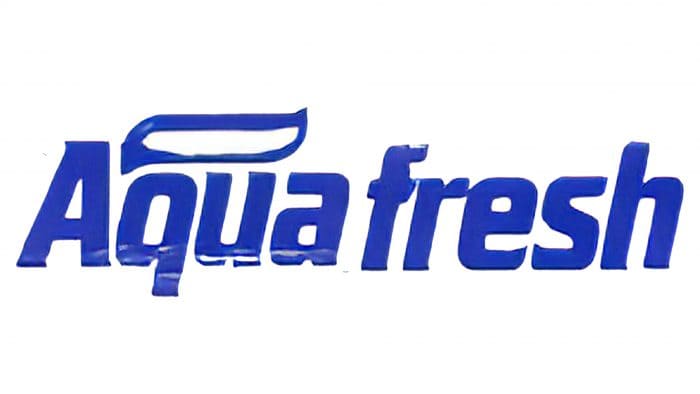 In 1986, the lettering background turned white, the toothpaste became distinct, and the name blue.
1989 – 1992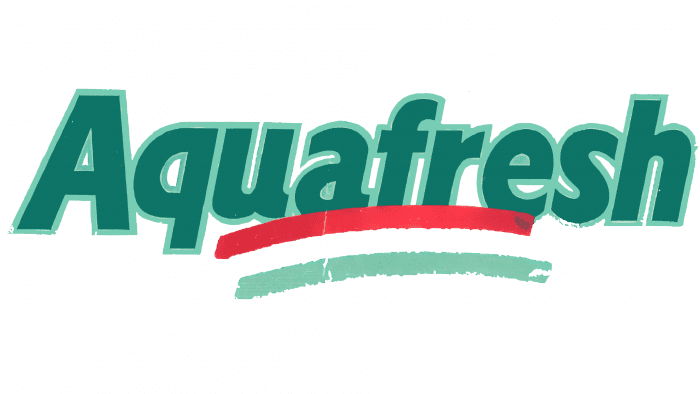 At this time, the company switched to the emerald version of the word "Aquafresh." The smear of toothpaste was moved down and added color. Since then, it has been white-red-blue.
1992 – 1996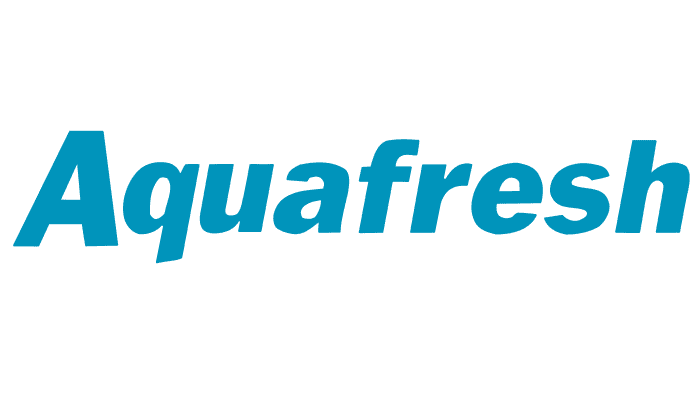 The designers left only the inscription and removed everything else. The blue letters are located diagonally, tilted slightly to the right.
1996 – 1998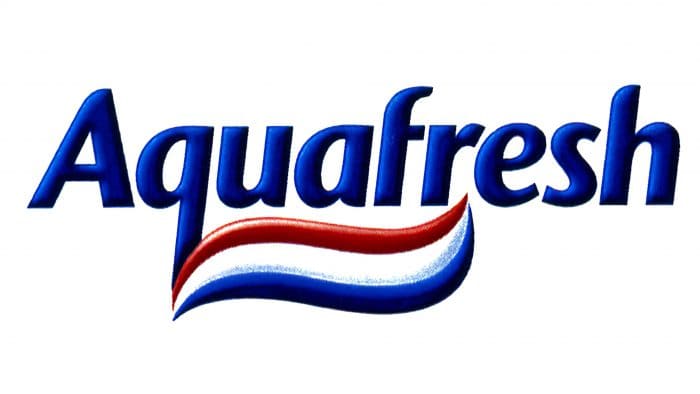 The company has a very colorful sign. The letters are large, deep blue, with shading on the right. From the tail "q" to the middle between "r" and "e" there is a three-color toothpaste.
1998 – 2005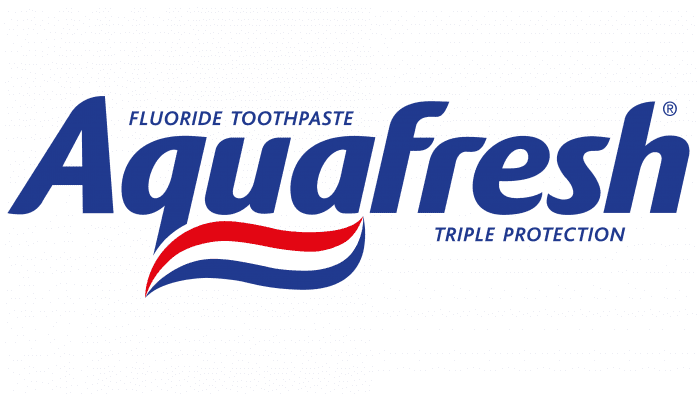 The lettering has got muted colors, a slight tilt to the right side, and a shift of the paste stroke towards the leg of the letter "a."
2005 – 2012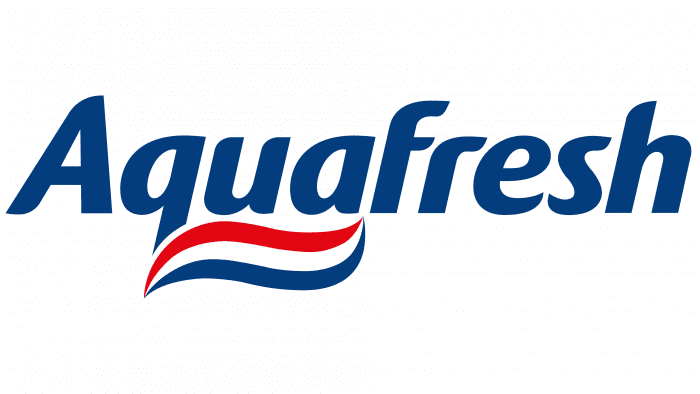 The designers softened the color palette and removed the slogans "Fluoride toothpaste" and "Triple protection."
2012 – today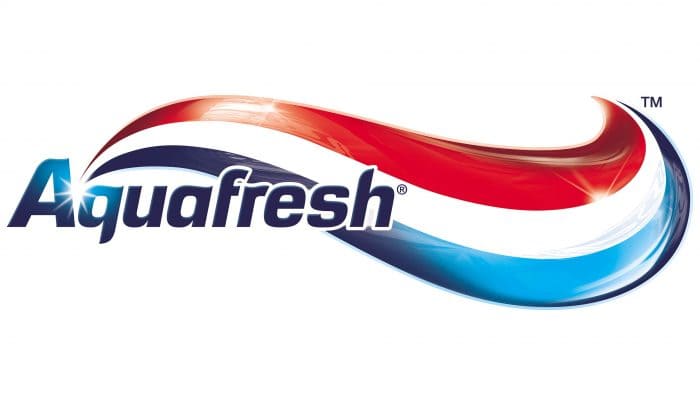 What is the logo of Aquafresh?
The Aquafresh logo features three curved lines that resemble extruded toothpaste. The red stripe represents gum gel, the blue stripe represents fresh breath, and the white stripe represents dentifrice. Together they symbolize triple protection.
The ratio of "squeezed" toothpaste and the brand name has changed: graphics prevail over the inscription. The brushstroke has become gradient and starts at the highlight next to the capital "A."
Font and Color of the Emblem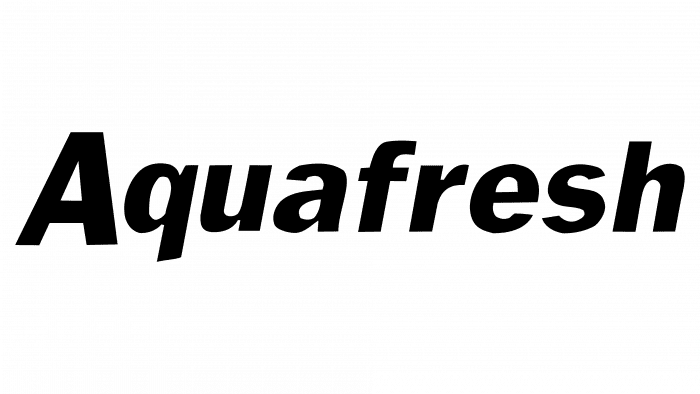 What company makes Aquafresh toothpaste?

All Aquafresh products are manufactured by the UK-based pharmaceutical company GlaxoSmithKline (GSK).

Does Aquafresh exist?

Aquafresh is a real-life brand that was created in 1973 and is now owned by GSK.

Is Aquafresh toothpaste alcohol-free?

None of the Aquafresh toothpaste contains alcohol.
Since the founding of the trademark, the logo has not changed its concept: it always had toothpaste and the word "Aquafresh."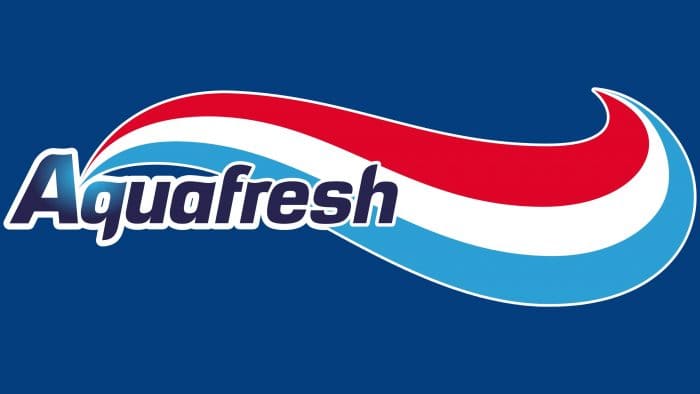 The main typeface of the inscription is Sans Serif with italic elements. The signature palette is a combination of white, blue, and red in shades.