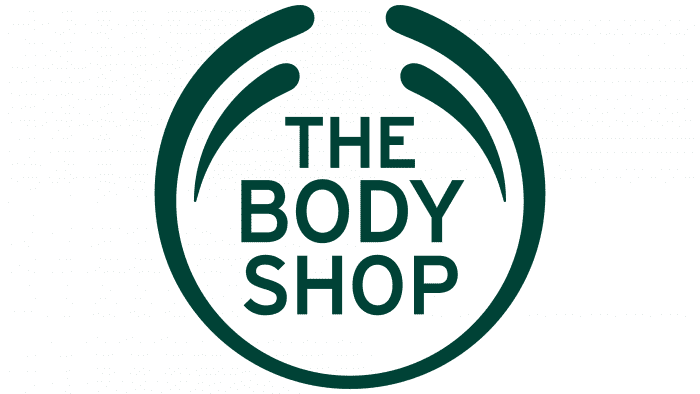 The Body Shop is a franchise company that started as a small, family-owned store in Brighton. It was founded in 1976 by entrepreneur Anita Roddick. The basic assortment of its products includes cosmetics, perfumes, face, and body care products. All products are made from environmentally friendly raw materials. Since 2017, the brand has been owned by the Brazilian company Natura with headquarters in London (UK).
Meaning and History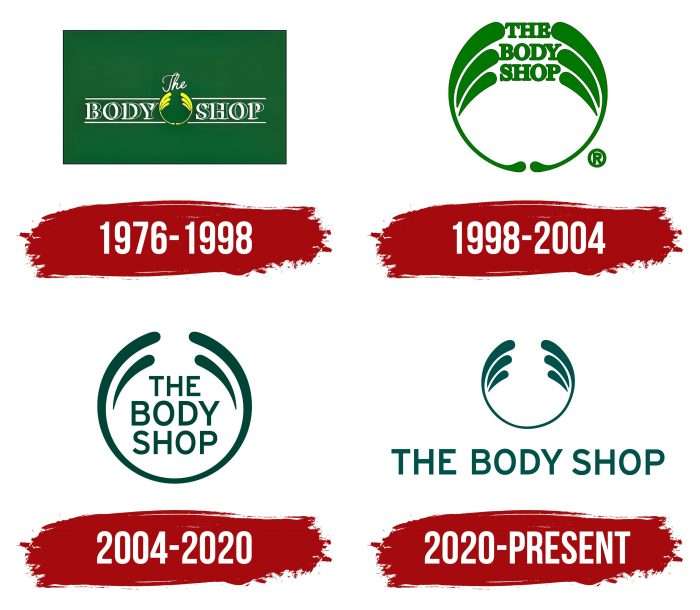 What is The Body Shop?

This English company produces a wide range of cosmetic and decorative cosmetics, perfumes, and accessories. She actively opposes the testing of products on animals.
Over the years of its existence, The Body Shop brand symbols have gone through several updates. As a result, the total number of logos reached three. They show the unity of color (green) and shape (elongated feathers).
1976 – 1998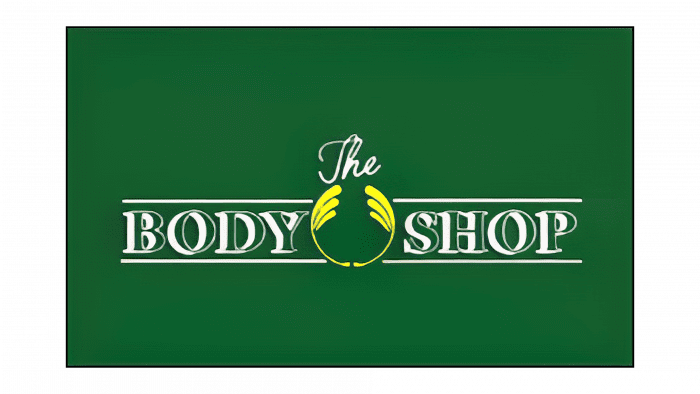 The debut version consists of graphics and text on a green background. In the center is the teardrop-shaped brand name. They are elongated and grouped in three on each semi-oval line. At the top is the italic article "The," on the left is the word "Body," on the right is "Shop," which are separated by horizontal lines above and below.
1998 – 2004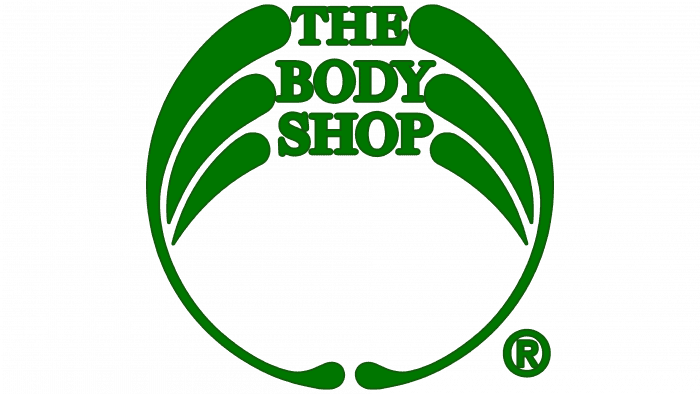 Side decals have been moved up between the three "pens." All elements are colored light green.
2004 – today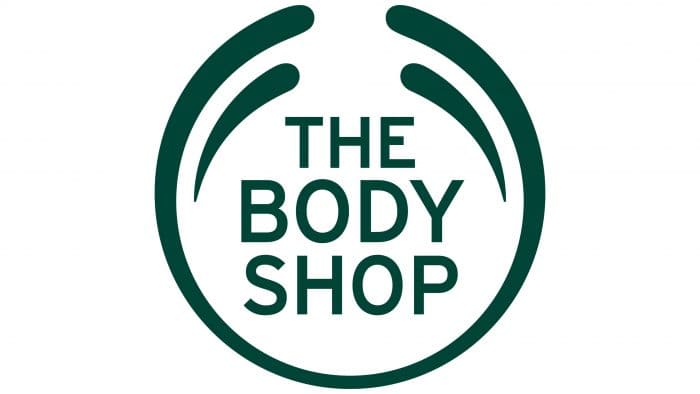 What does The Body Shop logo represent?
The splashes on The Body Shop logo represent the brand's cosmetics. The ring surrounding the inscription is associated with care and protection.
The designers left two teardrop lines on each side and placed the brand name in the middle. They also darkened the green and connected the ends of the feathers to form a ring.
Font and Colors of the Emblem
When was The Body Shop founded?

The company was founded on March 27, 1976. She appeared at the same time when her first store was opened.

Who owns The Body Shop now?

In 2017, The Body Shop brand was sold to the Brazilian company Natura & Co Holding S.A. – the fourth largest cosmetics manufacturer globally, which also owns Avon products.

What is the mission of The Body Shop?

The Body Shop's official website states that the company strives to create a beautiful and fair world.
The logo is stable because all versions have the same details: the name, an open circle, and elongated strokes that resemble drops or feathers.
The inscriptions are made in four types of typefaces. In the first, the logo is in italics and 3D-type with shadows, in the second – in classic letters with serifs, in the third – in a smooth sans serif. The color is stable everywhere – white and green in several shades.