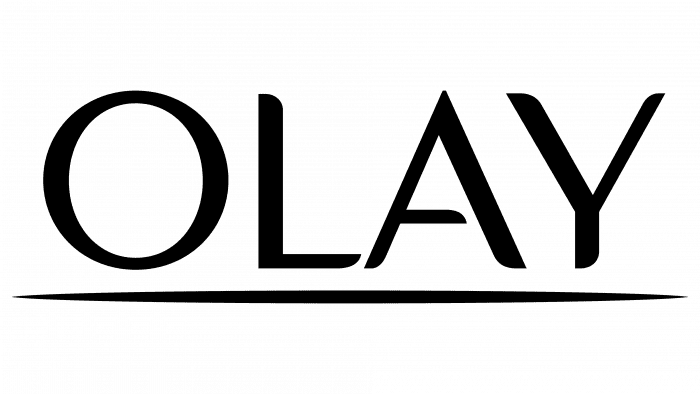 Olay is a brand that manufactures and sells skincare cosmetics. It originated in 1952 in South Africa, where Graham Wulff, a chemist from Durban, was formed. The brand is currently owned by Procter & Gamble Corporation.
Meaning and History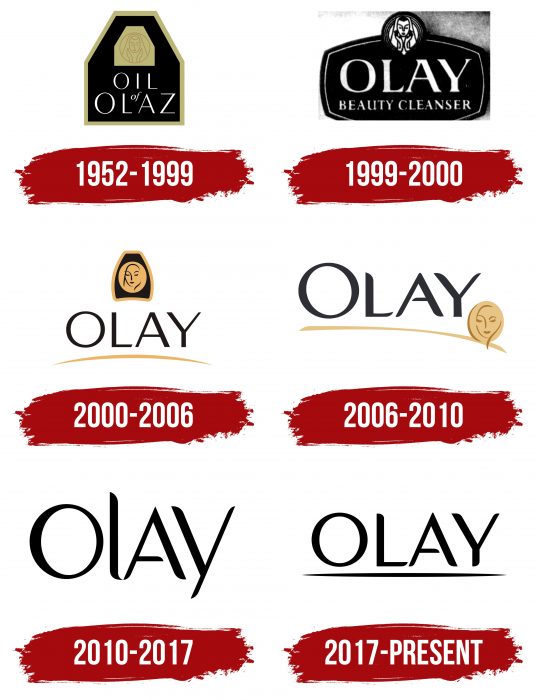 What is Olay?

It is a brand of skincare cosmetics. His first products were produced in South Africa and contained lanolin. It belongs to the American corporation Procter & Gamble, and Olay's product formulas are based on vitamins and peptides.
The brand has changed several names, which are reflected in its logos. Initially, it was named Oil of Olay, then Ulay, Ulan, Olaz. There are eight logo variants in its history: three associated with the name update and five – with a design change.
1952 – 1999
The debut period includes three emblems that looked like a shield. Above, in a narrow part, it depicted a circle with a girl's face, and below – the name of the trademark. All elements were outlined with a thin light line.
1999 – 2000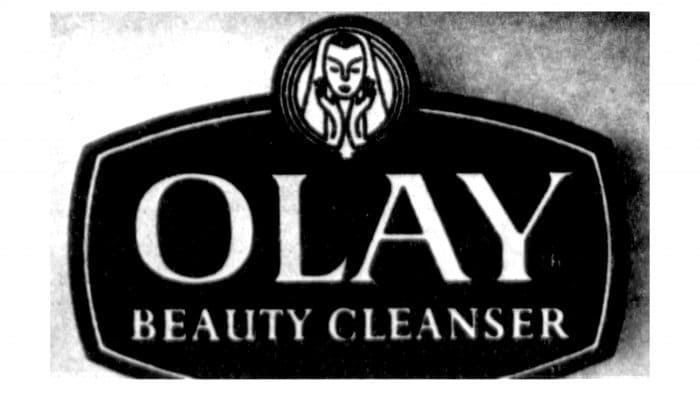 Before starting the new millennium, the company changed its logo design, choosing a different shape, and shortening the name. The version of that time looked like an oval with a circle, where there was an outline portrait of a woman.
2000 – 2006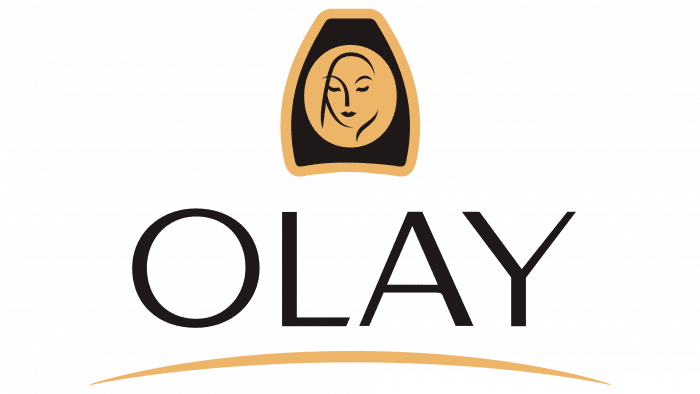 The developers removed the dark background from the letters and selected the female face as a separate element. Changed the spelling of the name.
2006 – 2010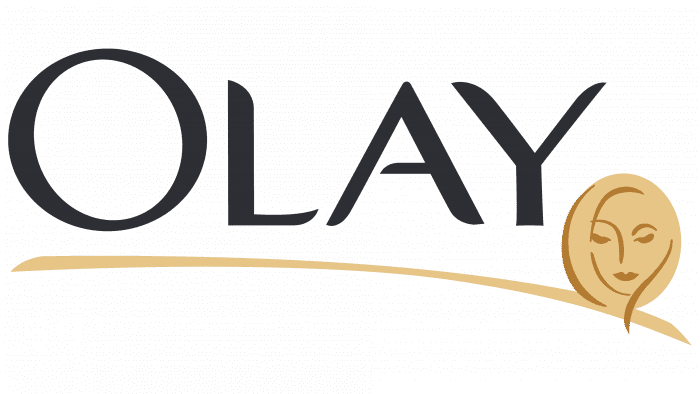 During this period, the underscore of letters disappeared. The top mark has moved down to the right side. "O" has been increased.
2010 – 2017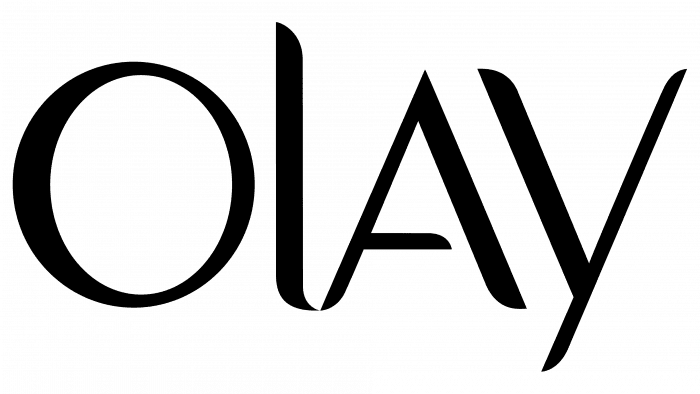 The woman's face received a different design in two versions and became an independent icon. The emblem was simplified to the single word "Olay."
2017 – today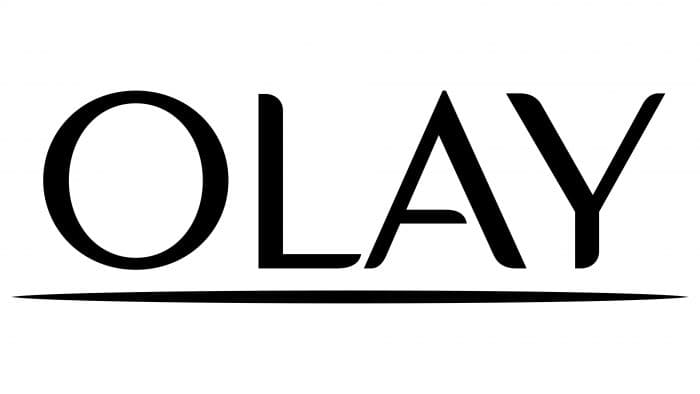 What is the Olay logo?
The logo of the cosmetic brand contains its name: the word 'OLAY,' written in a custom sans serif font.
The current version consists of the brand name with an underscore.
Font and Colors of the Emblem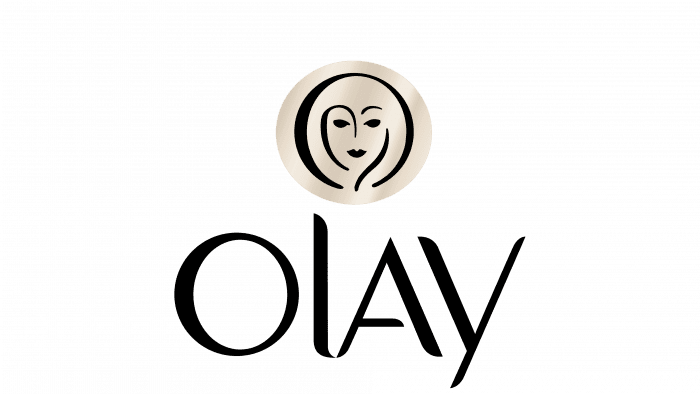 Did Olay change their logo?

The latest update to the Olay logo was aimed at simplifying the lettering. The designers changed the shape of the letters and added an underscore so that the word 'OLAY' could be reproduced in print without problems.

Is Olay a Filipino brand?

The Olay brand is American, and in the Philippines, it only sells cosmetics, as in other countries.

Is Olay a Japanese brand?

Although Olay makes the Olay Regenerist Cellscience line of cosmetics in Japan, it is not considered Japanese – it is still an American brand.
Regardless of the variant, the trademark logo has always been associated with its name. Until 2010, it contained a miniature image of a woman's face drawn using the outline technique. But then the graphic sign was separated and received the status of an independent symbol.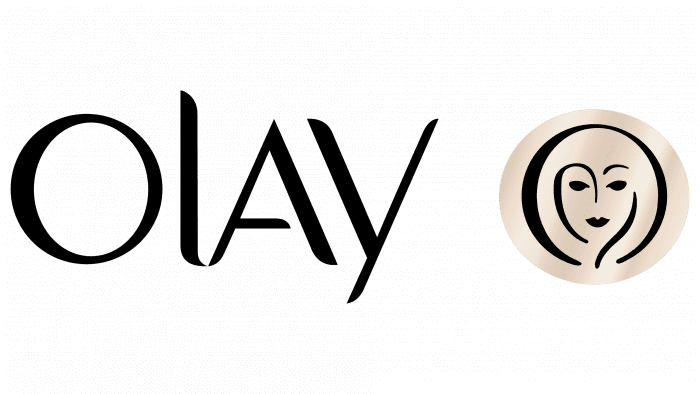 The brand name is made with an individual typeface. It is a mixture of several fonts, so there are elements from Optima, Bergman, and Peignot. The colors of the emblem are standard beige, black and white.