Arch Enemy Logo PNG
The Arch Enemy logo, attributed to the band, has always intrigued fans with its intricate design. Referred to as the "doomsday machine," it is made up of several elements: a small black circle, a larger white one, a black ring, and four spikes with rectangular bases. It has an abstract appeal that may suggest a stylized eye or a mechanical gear, yet its precise symbolism remains a mystery.
The emblem holds a sense of controlled chaos that mirrors the band's intense and powerful music. This is reflected in the fragmentation of the adjacent text, a design choice that suggests a chaotic aftermath of an apocalyptic event. The band's name remains legible despite this disruption, thanks to the sharp serif font.
While the exact meaning behind the design remains unknown, it undeniably holds an aesthetically captivating quality that mirrors the band's style. The logo successfully creates a visual spectacle that is not easily forgotten and successfully piques interest and curiosity.
There is a sense of impending doom and destruction that the emblem encapsulates, fittingly aligning with the band's name, Arch Enemy. It is as if the emblem and the text serve as visual metaphors of a world on the brink of annihilation, reflecting the themes often present in their music.
The Arch Enemy emblem may not reveal its meaning easily, yet it undeniably communicates an intriguing sense of mystery, intensity, and resilience that aligns well with the band's musical style. It is an excellent example of how logos can visually represent a band's ethos, thereby contributing significantly to its overall brand identity.
Arch Enemy: Brand overview
| | |
| --- | --- |
| Founded: | 1995 – present |
| Founder: | Michael Amott and Johan Liiva |
| Headquarters: | Halmstad, Sweden |
| Website: | archenemy.net |
Originating in Halmstad, Sweden, in 1995, Arch Enemy has escalated to global prominence as one of the most esteemed melodic death metal bands. Over the years, while the band's composition has changed, the current ensemble – Alissa White-Gluz on vocals, Michael Amott and Jeff Loomis strumming guitars, Sharlee D'Angelo on bass, and Daniel Erlandsson beating the drums – has cemented Arch Enemy's status in the realm of metal music.
Arch Enemy, in its infancy, was somewhat of a supergroup, boasting a lineup of famed metal musicians. Michael Amott, previously a part of Carcass, incorporated his brother Christopher as a drummer. At the same time, Johan Liiva's robust vocals and Sharlee D'Angelo's resonant bass contributed to the group's potency. This impressive alliance of metal music legends was poised to take the global stage by storm.
With the 1996 release of their debut album "Black Earth," Arch Enemy made a sensational entry into the world of music. Its distinct fusion of heavy and melodic death metal immediately drew critical acclaim and helped amass a dedicated fan base.
In 2000, the release of their fourth album, "Wages of Sin," brought about a radical shift. Angela Gossow's entry as the new vocalist, armed with powerful voice modulations, set Arch Enemy apart from its contemporaries. This album was lauded by critics and is still regarded as the band's breakthrough work.
Over the ensuing years, Arch Enemy ascended further with chart-busting albums like "Anthems of Rebellion" and "Doomsday Machine." Their high-octane, unforgettable live performances quickly gathered a reputation, electrifying audiences globally.
In 2014, Alissa White-Gluz emerged as the new lead vocalist, succeeding Angela Gossow. This set Arch Enemy on a trajectory of extraordinary growth, with their music and activism propelling them to worldwide fame. They've since released several hit albums, and their commitment to animal rights and environmental conservation has drawn a loyal fan base.
With their trailblazing sound and awe-inspiring live performances, Arch Enemy has been a catalyst in the transformation of the melodic death metal scene. Their inspirational musical journey has shaped countless other bands, and they persistently push the genre's boundaries with each fresh release.
Meaning and History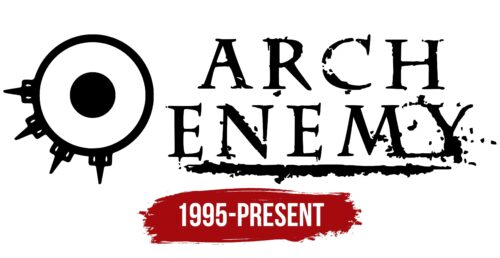 Concerning brand identity, the band is synonymous with its powerful musical style, characterized by melodic sophistication and aggressive heaviness. The very name 'Arch Enemy' conveys a sense of confrontation and rebellion, which aligns with the core elements of their music. This oppositional stance is integral to their identity and manifests in the way they project their image and interact with fans.
The band's branding is further reflected in their visual aesthetic, particularly in their album art and merchandise. Often featuring stark, emblematic imagery coupled with a monochromatic color scheme, these elements underscore the band's identity as purveyors of powerful, provocative music. The consistency of their aesthetic enhances their brand's recognizability and cements their position in the hearts and minds of their fans.
As they continue to create music that challenges norms and resonates with fans, Arch Enemy's brand identity remains unwavering, embodying the unyielding spirit of rebellion and creativity. Their ongoing influence on the metal genre is a testament to their enduring power and relevance.
What is Arch Enemy?

Arch Enemy, a melodic death metal band from Sweden, made its debut in the music scene in 1995. Originally conceived as a supergroup in Halmstad, it was formed by a collaborative ensemble of well-known musicians who sought to make a distinct mark in the global metal community.

From its inception, the band quickly amassed a considerable following with its dynamic blend of melodious harmony and harsh, aggressive rhythms. Their groundbreaking music, characterized by intricate guitar solos and potent vocals, coupled with lyrical content that often navigated philosophical and social issues, carved a unique niche for them in the death metal genre.
album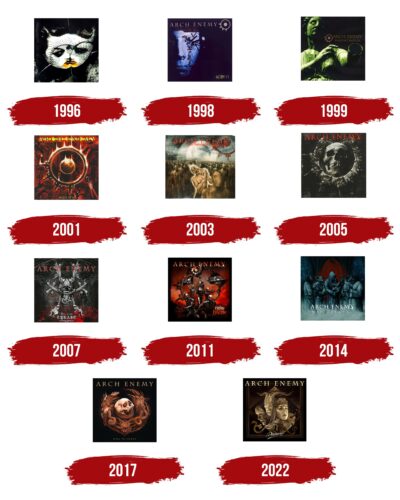 1996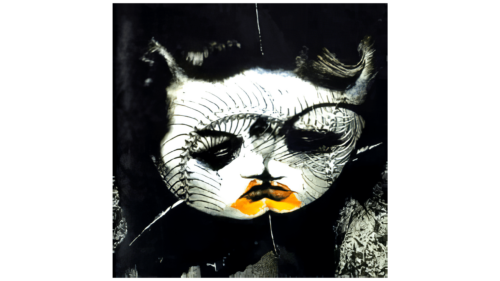 1998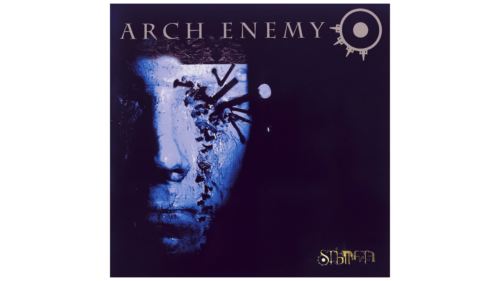 1999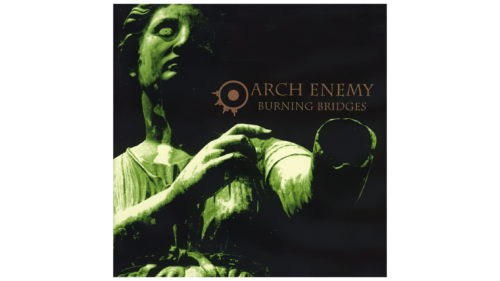 2001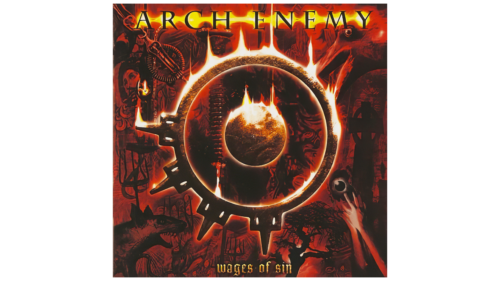 2003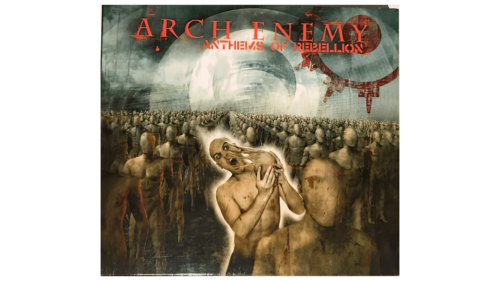 2005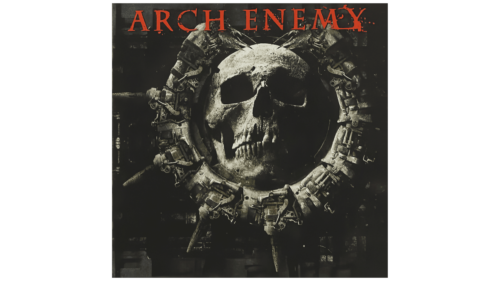 2007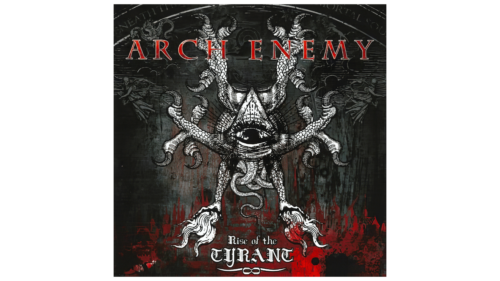 2011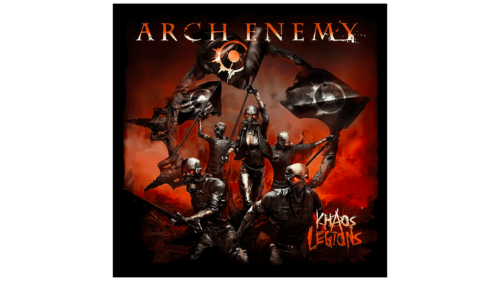 2014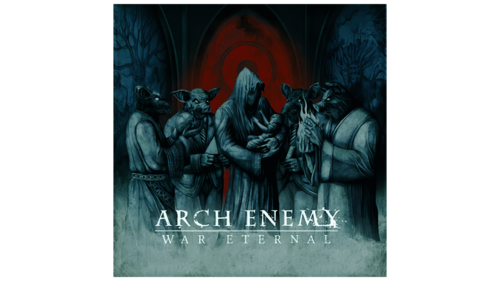 2017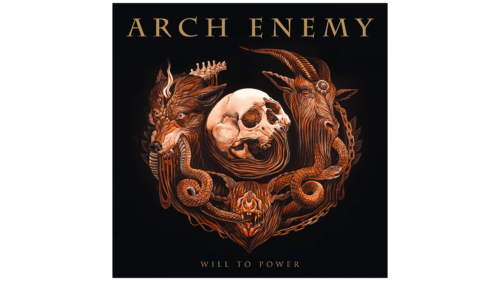 2022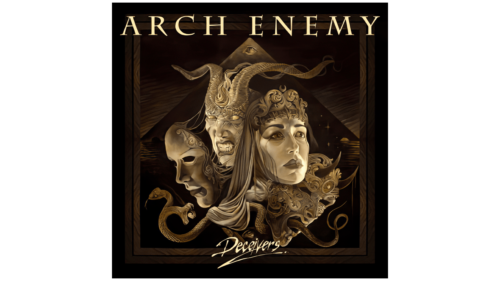 Arch Enemy color codes
Black

Hex color:
#000000
RGB:
0 0 0
CMYK:
0 0 0 100
Pantone:
PMS Process Black C