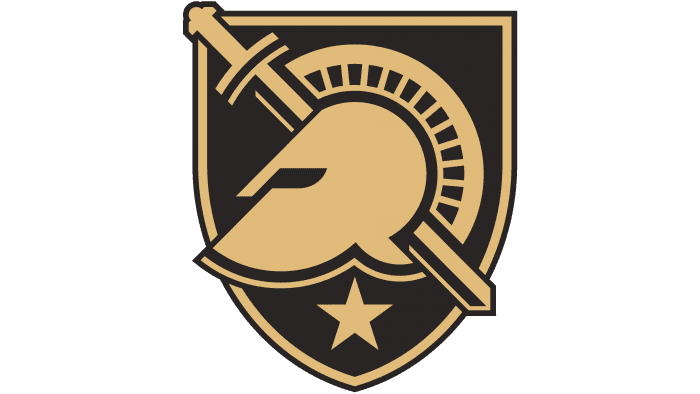 Army Black Knights Logo PNG
U.S. Military Academy athletes reflect their fighting spirit in the graphics of their emblem. Confidence in victory, fighting to the last, courage, and Spartan toughness, as well as protection of the brand image, is symbolized by the Army Black Knights logo.
Army Black Knights: Brand overview
Army Black Knights is a sports division of the United States Military Academy, founded in 1820, a year after the opening of the university. The department unites several teams, including football, baseball, basketball, tennis, athletics, gymnastics, and several others. The university is located in West Point (New York). The teams are members of many conferences: Patriot League, Independent, ECAC, Atlantic Hockey, GARC, NIRA, Rugby East, CSFL, EIWA, and play as part of Division I NCAA. The head of the department is Mike Buddie.
Meaning and History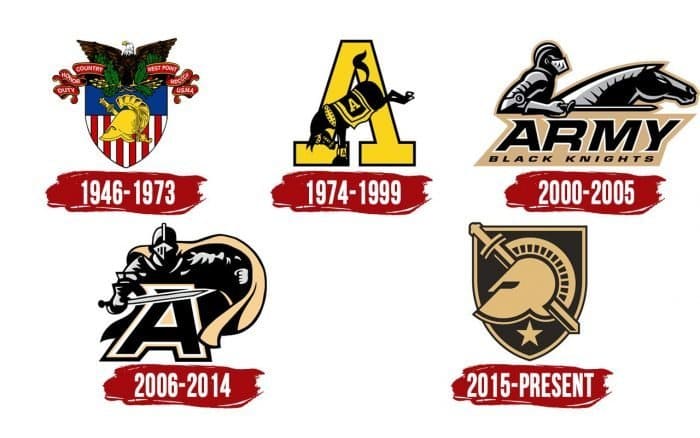 Over the years the Academy has existed, the sports organization has changed five logos. The oldest was quite complicated. It is the emblem of a higher educational institution, which was used as an emblem. It depicts two parts of the flag with a golden helmet in the middle. Upstairs is an eagle with spread wings, arrows, a long red ribbon with a motto, laurel and oak branches.
In 1974, he was replaced by a simplified version with the letter "A," Instead of the central crossbar, a horse was painted. In 2000, another logo appeared – with a knight galloping on a horse. In this version, it lasted until 2006, until a new model was approved. On it is a knight in armor, covering the letter "A" with a pointed upper notch with a sword. The current emblem repeats a fragment of the debut symbolism and is a golden beige helmet.
1946 – 1973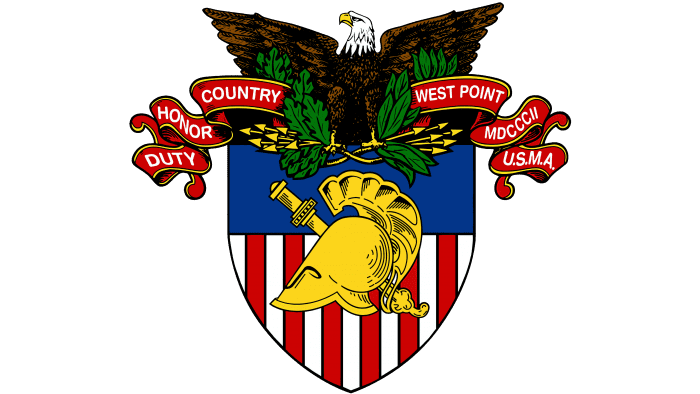 1974 – 1999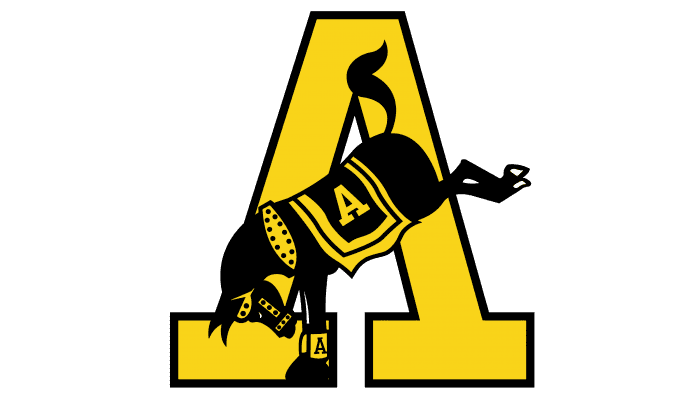 2000 – 2005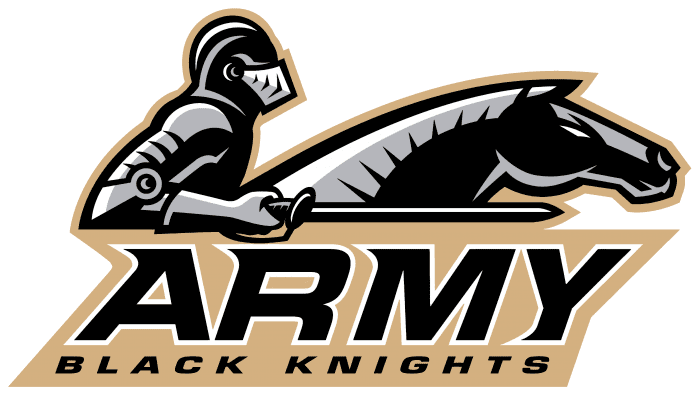 2006 – 2014
2015 – today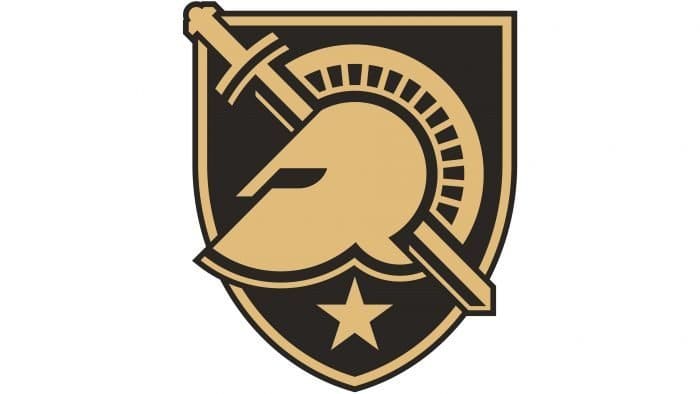 Army Black Knights Football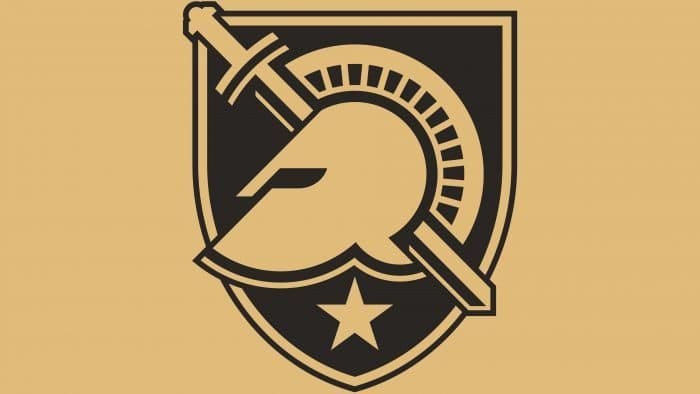 The history of the football team of the military Academy began in the 1890th year. Now she is one of the six representatives of FBS (Football Bowl Subdivision) who compete as independent and do not belong to any conference. Athletes have gained the status of national champions (in 1944, 1945, 1946) and are training under the leadership of Jeff Monken.
Font and Colors
Army Black Knights color codes
Burlywood

Hex color:
#d3af7e
RGB:
227 212 173
CMYK:
0 4 20 7
Pantone:
PMS 7508 C
Black

Hex color:
#000000
RGB:
0 0 0
CMYK:
0 0 0 100
Pantone:
PMS Process Black C