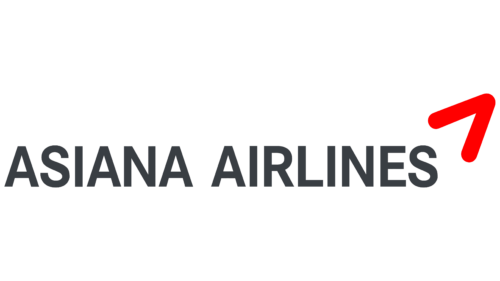 Asiana Airlines Logo PNG
The Asiana Airlines logo is an example of a minimalistic and stylish design. The inscription on the emblem is made in a modern and concise font, reflecting the modern and professional approach of the company to its work. The color dark gray adds elegance and rigor to the image of Asiana Airlines.
The bright red arrow symbolizes the dynamism, speed, and efficiency that are essential for an airline to provide fast and comfortable flights to its customers.
Asiana Airlines' values include high-quality service, safety, and comfort for passengers. The Asiana Airlines emblem reflects its commitment to professionalism and innovation in the aviation industry and its commitment to the highest quality standards in all aspects of its operations.
Asiana Airlines: Brand overview
| | |
| --- | --- |
| Founded: | 17 February 1988 |
| Founder: | Kumho Asiana Group, Korea Development Bank |
| Headquarters: | Osoe-dong, Gangseo-gu, Seoul, South Korea |
| Website: | flyasiana.com |
Asiana Airlines, one of the major airlines in South Korea alongside Korean Air, was established in 1988 and is based in Seoul, South Korea. The airline offers passenger and cargo services to more than 83 destinations spanning Asia, Europe, Oceania, and the Americas.
Employing a fleet of Airbus, Boeing, and ATR aircraft, Asiana Airlines primarily uses the Airbus A380 for its long-haul flights. The airline stands as South Korea's second-largest carrier, boasting a staff of approximately 10,000 employees.
Asiana Airlines operates primarily out of its hub at Incheon International Airport in Seoul, with an additional focus on cities such as Busan and Jeju within Korea. As a member of the Star Alliance network, the airline shares membership with other global carriers such as United and Lufthansa.
The airline is recognized for its exceptional service and amenities, particularly within its business and first-class segments. In 2019, Asiana Airlines served around 27 million passengers, generating approximately $6.8 billion in revenue.
In South Korea, Asiana Airlines faces competition from Korean Air, Jeju Air, and other Asian airlines on the regional front.
Meaning and History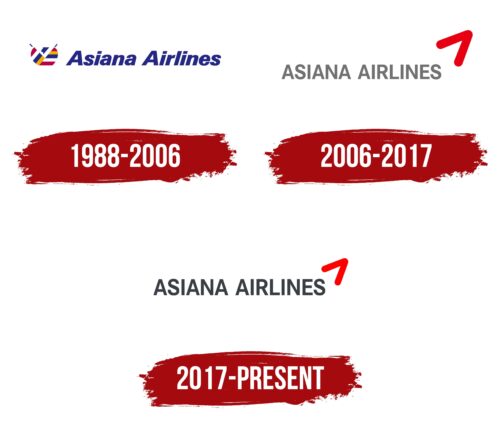 1988 – 2006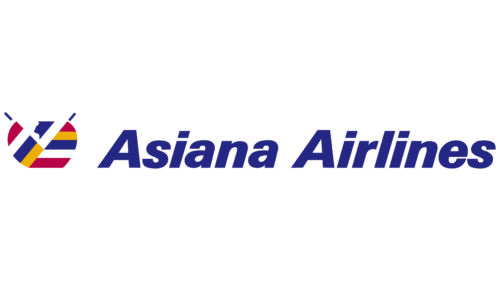 2006 – 2017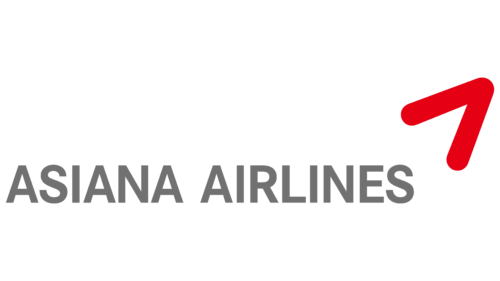 2017 – today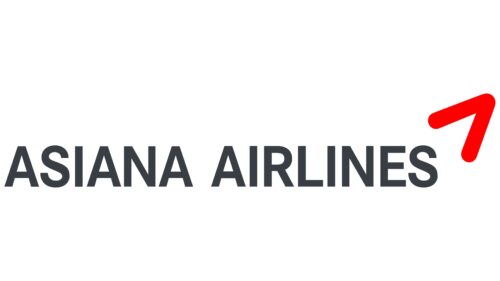 Asiana Airlines color codes
Onyx

Hex color:
#393e43
RGB:
57 62 67
CMYK:
15 7 0 74
Pantone:
PMS 432 C
Red

Hex color:
#ff0000
RGB:
255 0 0
CMYK:
0 100 100 0
Pantone:
PMS Bright Red C