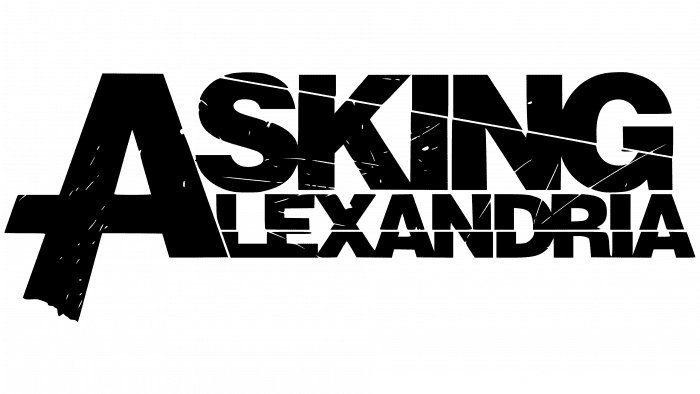 Asking Alexandria Logo PNG
The Asking Alexandria logo is original, reflecting the main principle of the brand – "music for people from people." The text sign symbolizes the confidence in the protection from negative consequences instilled in the listeners by the group's work.
Asking Alexandria: Brand overview
| | |
| --- | --- |
| Founded: | 2006 – present |
| Founder: | Ben Bruce |
| Headquarters: | York, North Yorkshire, England |
| Website: | askingalexandria.com |
Asking Alexandria is a musical group created by guitarist and backing vocalist Ben Bruce. He founded it in 2006 in Dubai. Then he moved to the UK and completely changed the composition of the participants. The genres in which the band works: electronic rock, alternative, hard rock, heavy metal, post-hardcore, metalcore, electronic core.
Meaning and History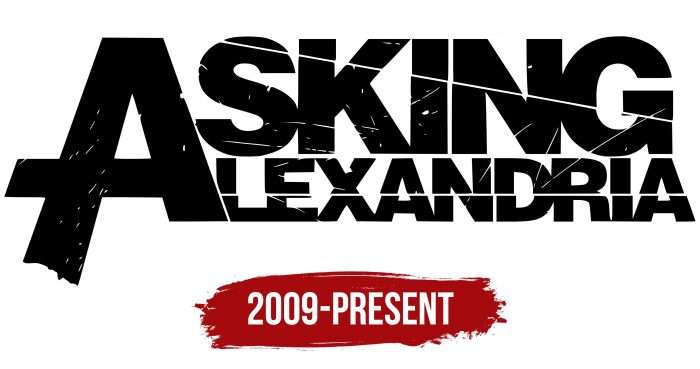 The group's emblem shows its name, which has existed since 2006 and survived in 2008 after the change of location. It was invented by Ben Bruce himself when he lived in the capital of the United Arab Emirates. He used a common human name because he followed the concept of people from people.
The words "Asking" and "Alexandria" share the letter "A." It takes two lines at once and looks original due to elongated strokes. The font of the inscription is individual: all characters are wide, uneven, sans serif. To enhance its visual identity, the logo looks like a shot from an old film. Grain, noise, and stripes that distort the image create a retro effect.
What is Asking Alexandria?

Asking Alexandria is a British metalcore band formed in 2008. They perform music in genres such as synthcore, metalcore, and post-hardcore. Their style combines aggressive vocals, intricate guitar riffs, fast drums, and elements of electronics. The band has released several albums, including "From Death to Destiny," "Reckless & Relentless," and "Stand Up and Scream."
This emblem is found on the covers of albums that were released between 2009 and 2013. The Black (2016) and Asking Alexandria (2017) compilations feature a completely different graphic sign. In their case, the name of the group is written in small letters of the same size. The font is classic with serifs. Large spaces separate characters.
Also, there is another logo: two letters "A" connected in the shape of an "M." This version has never been used for studio album art.
Font and Colors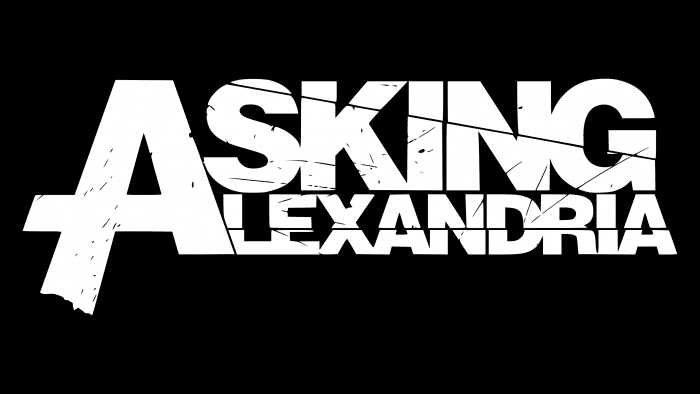 For the logo, the musicians approved a typeface reminiscent of the Helvetica font. They chose her for the straight lines and the confidence she instills. Wide letters look like an indestructible wall where you can hide from the outside world's negative circumstances. Both words have a common "A," which adds to the emblem of steadfastness, integrity, and unity of ideas.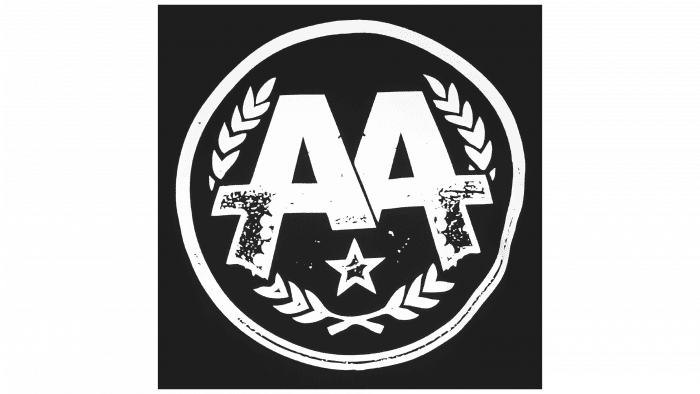 The color scheme was chosen as simple as possible – monochrome. Depending on the environment and location, it can be colored in three combinations: ashy on charcoal, black on white, and, like a negative on photographic film, white on black.
Asking Alexandria color codes
Black

Hex color:
#000000
RGB:
0 0 0
CMYK:
0 0 0 100
Pantone:
PMS Process Black C