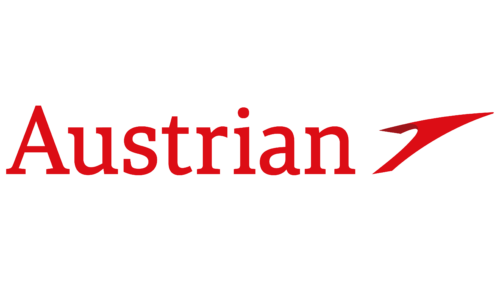 Austrian Airlines Logo PNG
The Austrian Airlines logo is not just a combination of red, the word "Austrian," and an image of an airplane. It symbolizes the airline's power, reliability, and safety and expresses its values.
The red color in the logo means energy, passion, and strength, and reflects the Austrian roots of the company, because red is the color of the national flag of Austria. The inscription "Austrian" personifies the idea of belonging to the country, its culture, and traditions. And finally, the image of the airplane is a symbol of the unlimited freedom and mobility that Austrian Airlines provides to its passengers.
The traditions of Austrian Airlines, which are reflected in its logo, include innovation, high-quality service, responsibility, and respect for passengers and the environment. The company logo is an integral part of its branding. It reminds passengers of their belonging to an airline that pays attention to every detail to provide them with the best flight experience.
Austrian Airlines: Brand overview
| | |
| --- | --- |
| Founded: | 30 September 1957 |
| Founder: | Lufthansa Group |
| Headquarters: | Schwechat, Austria |
| Website: | austrian.com |
Austrian Airlines, the national airline of Austria, is a prominent aviation player under the umbrella of the Lufthansa Group, with its headquarters stationed in Vienna. The airline's origin traces back to 1957 when Air Austria and Austrian Airways merged, kickstarting its operations the following year.
Providing scheduled flights to more than 130 destinations globally, Austrian Airlines marks its strong presence in various continents, including North America, Africa, and Asia. The company's primary operational base is located at Vienna International Airport.
As of 2022, the airline's fleet predominantly comprises the Airbus A320 series, supplemented by Boeing 767s and 777s, typically deployed for long-distance flights. The fleet size stands at approximately 80 aircraft.
Austrian Airlines has had a fluctuating relationship with the Star Alliance – initially joining in 2000, exiting in 2009, and then reinstating its membership in 2014. In the interim, a significant event in the airline's history occurred in 2009, when Lufthansa took over the reins, leading to a substantial restructuring process to boost profitability. Since then, Austrian Airlines has remained wholly owned by Lufthansa.
With a workforce exceeding 6,000, the airline could ferry over 14 million passengers annually before the global pandemic struck. In recognition of its service excellence, Austrian Airlines has secured a 4-star rating from Skytrax and has consistently won the World Airline Awards over the years.
Meaning and History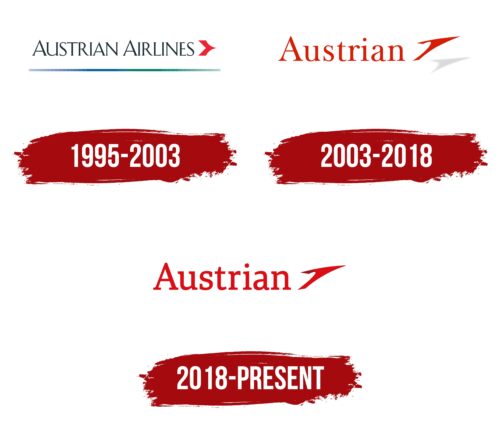 1995 – 2003
2003 – 2018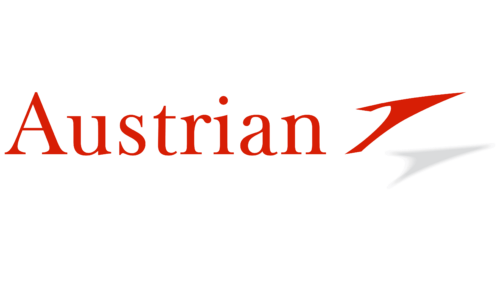 2018 – today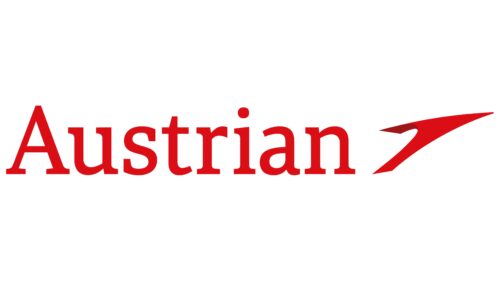 Austrian Airlines color codes
Maximum Red

Hex color:
#dc0d15
RGB:
220 18 21
CMYK:
0 94 90 14
Pantone:
PMS 485 C