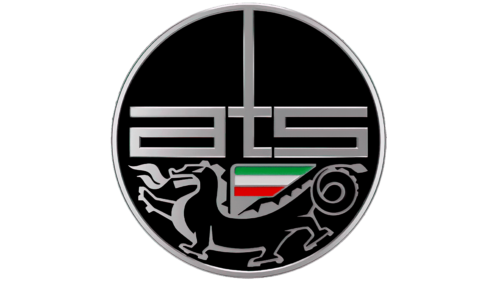 Automobili Turismo e Sport Logo PNG
The Automobili Turismo e Sport logo is a distinctive emblem that stands out due to its captivating design elements and unmistakable symbolism. The brand, often abbreviated as "ATS," has its name encapsulated within this abbreviation, whose letters 'a' and 's' bear strikingly to each other because the 'a' lacks the traditional right tail. The 't' sets itself apart between these two similar letters, with an exceptionally high vertical line reaching the logo's frame.
The letters of the abbreviation, crafted in geometric glyphs, feature a silver-chrome surface. This design choice subtly suggests sophistication, modernity, and a commitment to high-quality materials and manufacturing. The clean, sleek lines of the text capture the brand's essence – power and refinement intertwined in harmony.
Below these initials, a striking image of a black-grey dragon unfurls its wings. One of its wings exhibits the colors of the Italian flag, paying homage to the brand's heritage. This mythical creature, often associated with power, strength, and wisdom, reflects the brand's commitment to pushing the boundaries of automotive technology, design, and performance.
The dragon's back is adorned with large spikes, and its mouth spews flames. This suggests not just power but a raw, untamed kind of power. It represents the fiery spirit of innovation that drives ATS to excel in their field. The dragon also subtly hints at the fierce competition within the automobile industry, symbolizing ATS as a formidable contender, ready to take on challenges with its fiery passion and determination.
The ATS logo vividly depicts the brand's indomitable spirit and testament to its Italian heritage. It blends modern design aesthetics and traditional symbolism, encapsulating the brand's dedication to technological innovation, power, and performance. The logo speaks volumes about the company's commitment to standing out in a highly competitive industry, never shying away from challenges, and continually soaring to greater heights.
Automobili Turismo e Sport: Brand overview
| | |
| --- | --- |
| Founded: | 1962 – 1965 |
| Founder: | Carlo Chiti, Giotto Bizzarrini |
| Headquarters: | Italy |
Automobili Turismo e Sport (ATS), an Italian car manufacturing firm, was established in Bologna in 1962 by former Ferrari engineers Carlo Chiti and Giotto Bizzarrini. The company's origin traces back to the renowned "Palace Revolt" of 1961 when a group of engineers decided to part ways with Ferrari including Chiti and Bizzarrini.
With a vision to rival Ferrari, their endeavor with ATS was to engineer high-performing sports and racing cars. ATS made its initial foray into Formula One with the launch of its debut car in 1963, garnering multiple podium finishes during the 1964 season. Nonetheless, a scarcity of funds thwarted further advancements in racing.
Simultaneously, ATS entered the production car market by releasing the 2500 GT road car in 1963. However, only about 100 cars were built before the firm ceased operations in 1965. ATS's demise resulted from substandard management and financial hurdles that led the company into bankruptcy after just a few years of operation.
Despite its brief tenure, ATS displayed significant engineering prowess and potential. Yet, its ambition to thrive as an independent player fell short in the face of established industry behemoths.
Meaning and History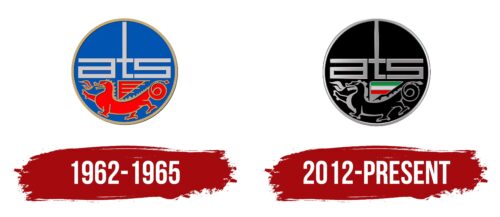 1962 – 1965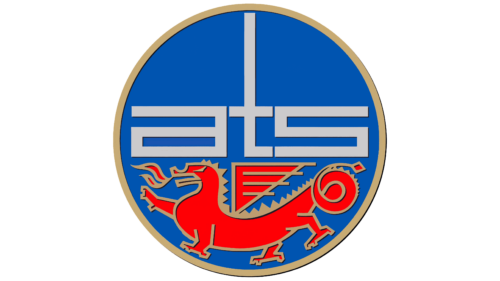 2012 – today