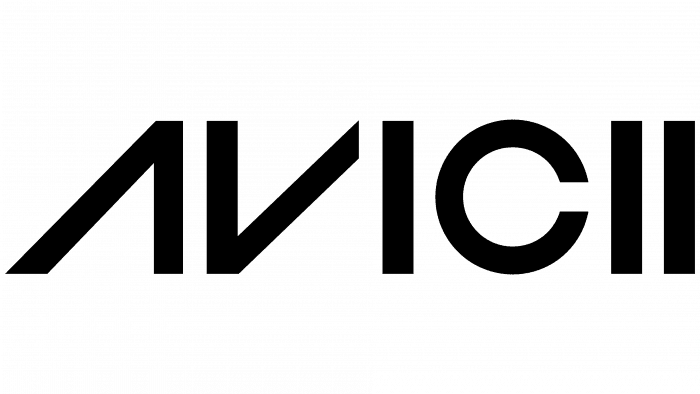 Avicii Logo PNG
Tim Berling – DJ and producer, maintained his fame not only thanks to his talent. The Avicii logo is an integral part of the image of a world-class star and symbolizes stage features, brutal performance, and unsurpassed talent.
| | |
| --- | --- |
| Founded: | 2006 – 2018 |
| Founder: | Tim Bergling |
| Headquarters: | Stockholm, Sweden |
| Website: | avicii.com |
Avicii (real name Tim Burling) is one of the most famous and talented DJs and music producers globally. And even after his voluntary departure from life, Avichi has tens of thousands of fans, and world-famous stars who worked with him are very sorry that the young talented guy is gone.
Meaning and History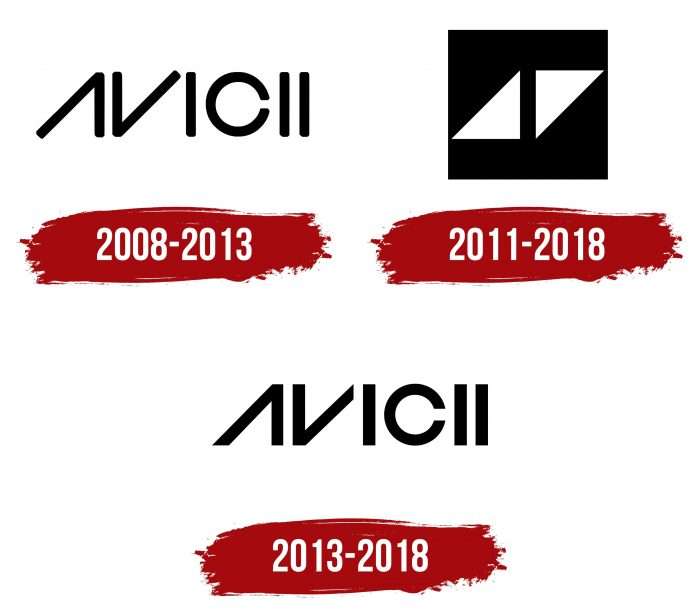 In Stockholm, Tim Burling was born on September 8, 1989, into a low-income family with many children. Despite the limited means, the guy became interested in music from childhood and helped his familiar musicians and DJs for free because they taught him and let him play different instruments. Everyone in his family loved music – his father adored the songs of Ray Charles, the sisters listened to glam rock, the brothers were hard rock, a neighbor who was very supportive of the boy showed him all the beauty of classical music.
As a teenager, Tim began to write his songs. Once, he told reporters that as a child, he, like all boys, was fond of video games and decided to write a remix of the soundtrack for the popular video game Lazy Jones. The game developers liked the single very much and provided Tim with a professional studio to record the song, quickly becoming popular under the name "Lazy Lace." A large production center became interested in a talented guy and signed a contract with him.
At 21, Tim has already become a famous singer. His singles "Seek Bromance," "My Feelings for You," "Levels," and "Blessed" reached the first lines of the Swedish and then European charts. Then the guy performed under the pseudonyms Tim Berg and Tom Hangs.
He took the stage name Avicii in 2011 when he became the leading DJ in Stockholm. Tim said that this word in Buddhist philosophy means hell, where sinners go after death. Then he came up with an original logo, which became part of his image.
Many world stars performed with pleasure with a handsome young guy who wrote songs exciting to the audience. In 2011, his first tour of Europe took place. In 2012, there was a big scandal with the singer Leona Lewis, who stole Avici's melody for her song "Penguin." The plagiarism case went to court, and the singer was forced to acknowledge Avicii's authorship. This high-profile scandal added to his popularity.
In 2012, Avicii collaborated with David Guetta to write Sunshine, which was nominated for a Grammy Music Awards.
Then Tim's childhood dream came true – he went on stage and sang with Madonna his remix of the song "Girl Gone Wild." The singer liked the duet very much, and she invited Avici to make a separate show with him. But then preparation for it stalled for unknown reasons.
In 2013, Forbes magazine included him in the TOP-10 of the highest-paid DJs in the world – Avici's income was more than $ 20 million a year. In 2016, the guy canceled all tours and retired.
On April 20, 1918, while on vacation in Muscat (Oman), Avicii committed suicide in a hotel room by cutting his veins. He left a suicide note in which he explained the reasons for voluntarily leaving at the age of 28 at the height of his fame and a very rich man. It turned out that for several years the young man, who wrote cheerful, groovy music, was in the deepest depression, which he could not cope with.
At the end of 2018, Avicii was posthumously ranked 15th among DJs of all time by DJ Magazine.
What is Avicii?

Avicii was the stage name of Tim Bergling, a Swedish DJ and music producer born in 1989 who began his career in 2008. He became one of the most famous and popular DJs in the world of electronic music, thanks to international hits like "Hey Brother," "Wake Me Up," and "Levels." Tim struggled with depression and alcoholism for a long time and passed away voluntarily in 2018, leaving behind an inspiring creative legacy.
2008 – 2013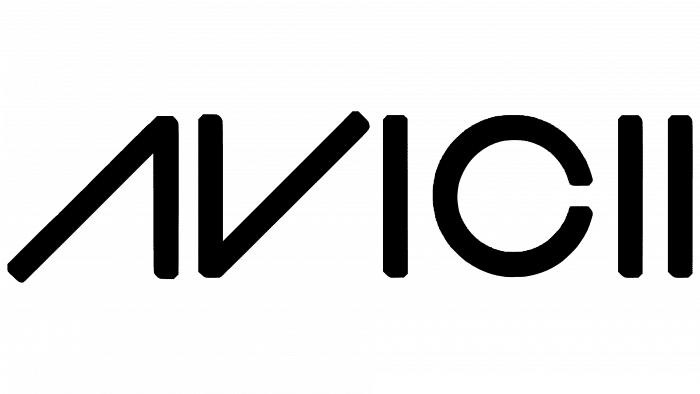 The debut logo is the basis for all subsequent variations, including the icon. He is recognizable in every stroke and tilt, as the developer has interestingly played the DJ's pseudonym. The first two characters look identical as if they are mirrored figures, inverted in relation to each other. "A" is used without the center bar, and "V" is tilted. The rest of the characters also correspond to the chosen style: "C" looks like a slightly notched circle, and all three "I" are in the form of vertical bars without dots.
2011 – 2018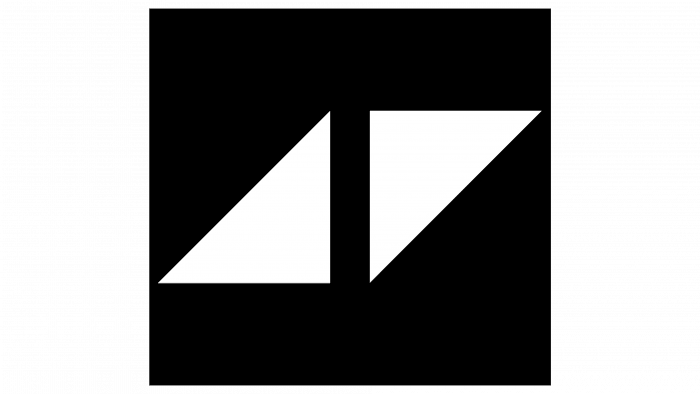 The emblem was created in 2011 and played on the musician's pseudonym. It consists of two black triangles facing each other with diagonal sides (hypotenuses). Under the nickname Avicii, the guy once registered on the social network, and when success came to him, he decided to take him for a stage name.
The two triangles are the stylized first two letters of his name: one stands for "A," the second, inverted, for "V."
2013 – 2018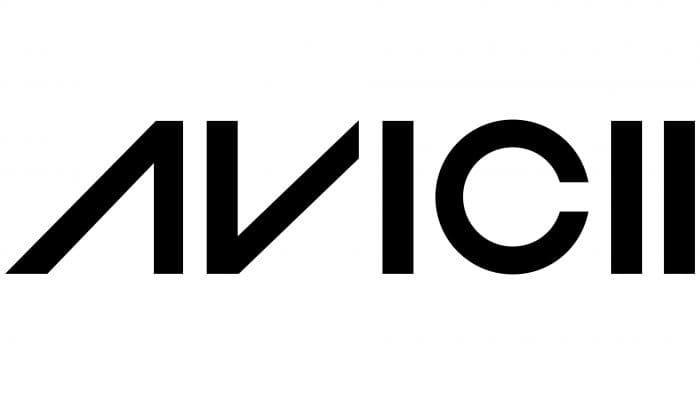 In this version, the designers corrected the letters' legs and used straight cuts instead of rounded edges. As a result, the word "AVICII" looks more brutal because each side of the characters is exactly a clipped plane. Moreover, the right slice "V" is made vertically, not horizontally, like the rest of the characters. The developers have also slightly thickened the letters, making them bold.
Font and Colors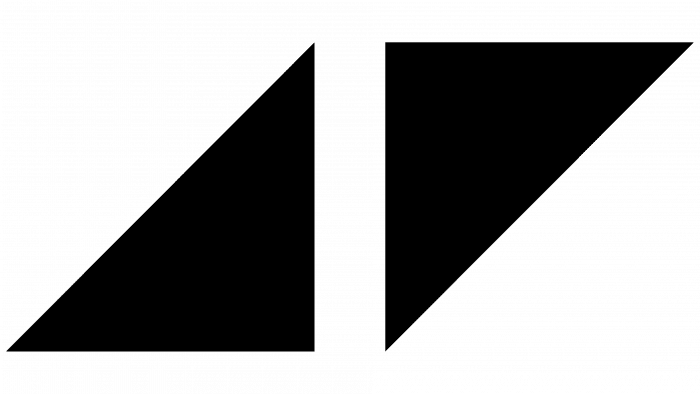 Avicii uses ITC's Avant Garde Gothic as a visual reference, although some see more similarities with Vermin Vibes 2 Soft and Vermin Vibes 2 White.
The first logo was aggressive in the image, with sharp corners. But in 2013, on the albums "Wake Me Up" and "True," the author put a softer and more attractive version and began to use white and black colors and gray. Later he used three versions of his emblem:
white letters on a gray background;
gray letters on a white background;
white letters on a black background.
Avicii's logo is recognizable and is an integral part of his image as a musician and DJ. He will forever remain in world culture, like the music created by this talented person.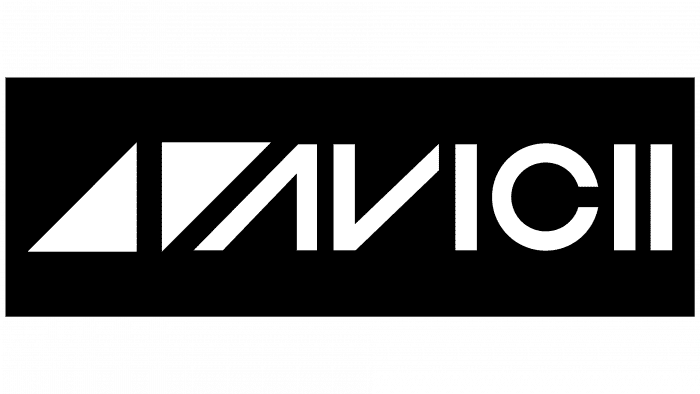 Avicii color codes
Black

Hex color:
#000000
RGB:
0 0 0
CMYK:
0 0 0 100
Pantone:
PMS Process Black C
Video