Avril Lavigne Logo PNG
The Avril Lavigne logo from her seventh album depicts a heart that is less romantic and more tragic in its appearance. The streaks of uneven black paint and the sophisticated ornamental design lend it an air of drama. This portrayal of a heart in an unconventional manner aligns well with the themes explored by the singer in her lyrics.
At the bottom of the emblem, the phrase "Love Sux," which is the album's title, adds an extra layer of meaning, reflecting the edgy and rebellious spirit of Lavigne's music. Centered within the heart is Lavigne's name, split into two lines and aligned in the middle. An interesting feature is the integration of the last "e" in "Lavigne" with the heart's outline, subtly connecting the artist with the emblem's primary symbol.
The logo employs a Gothic font which lends a unique visual appeal. An unconventional detail in the form of little crosses replacing the dots above "i" s in Lavigne's name furthers the emblem's theme of defying norms.
The logo, as a whole, echoes Lavigne's artistic ethos of defying convention and exploring the less glamorous, sometimes painful facets of love and life. The heart symbol, typically associated with romanticism, has been given an unusual and dramatic makeover, resonating with Lavigne's ability to take the ordinary and make it extraordinary in her music.
The Avril Lavigne emblem embodies the artist's persona and the themes of her seventh album. It's a visual representation of her unique approach to music and her candid exploration of real-life experiences, making it a fitting emblem for the album.
Avril Lavigne: Brand overview
| | |
| --- | --- |
| Founded: | 1999 – present |
| Founder: | Avril Ramona Lavigne |
| Headquarters: | Ontario, Canada |
| Website: | avrillavigne.com |
Erupting into the music landscape in the early 2000s, Avril Ramona Lavigne made an immediate impact with her debut album, Let Go, swiftly securing her position as a pivotal figure in her generation's musical narrative. Born on September 27, 1984, this Canadian artist's unique fusion of punk rock, pop, and alternative music has captured the ears and hearts of fans around the globe.
Music was an integral part of Lavigne's life from her earliest days. Born in Belleville, Ontario, Canada, she was harmonizing tunes before she could fully talk. Her parents championed her musical passion, providing unwavering support for her aspirations.
At the young age of 16, Lavigne caught the attention of the renowned music producer L.A. Reid, leading to a swift signing with Arista Records. Her debut album, Let Go, released in 2002, served as her rocket to international fame and commercial success.
Let Go sold a staggering 20 million copies globally and received six times platinum certification in the U.S., emphasizing Lavigne's swift rise to fame. Her distinctive punk rock and pop melding resonated with young listeners, propelling her to the pinnacle of charts and establishing her as a musical sensation.
Lavigne's successive albums, Under My Skin and The Best Damn Thing, affirmed her status as one of the 2000s' dominant pop figures. She continued to sustain this momentum in the following decade, with the launch of her eponymous album in 2013 and her much-awaited sixth studio album, Head Above Water, in 2019.
Lavigne's music offers a fascinating glimpse into her distinctive character and upbringing. Merging punk rock and pop elements, her sound is inspired by the likes of Nirvana, Green Day, and Alanis Morissette. Her lyrics often delve into themes of love, relationships, and self-determination, making her music both relatable and motivational for audiences worldwide.
Although Lavigne's music career has been extraordinarily successful, her personal life has been equally eventful. In 2013, she married musician Chad Kroeger, but their relationship concluded with a divorce in 2015.
Lavigne has been transparent about her struggle with Lyme disease, which has significantly affected her physical and emotional well-being over the years.
Lavigne's impact on the music world is irrefutable. Having sold an astounding 40 million albums, she has left an indelible imprint on the pop-punk genre. Her unique style, attitude, and music continue to inspire a generation of young artists and music lovers.
In summary, Avril Lavigne is a genuine supernova in the music industry. With her distinctive style and outsized personality, she has turned into a pop culture titan, captivating audiences with her music for more than a decade. Her tracks have touched countless hearts, inspiring and influencing fans across all corners of the world.
Meaning and History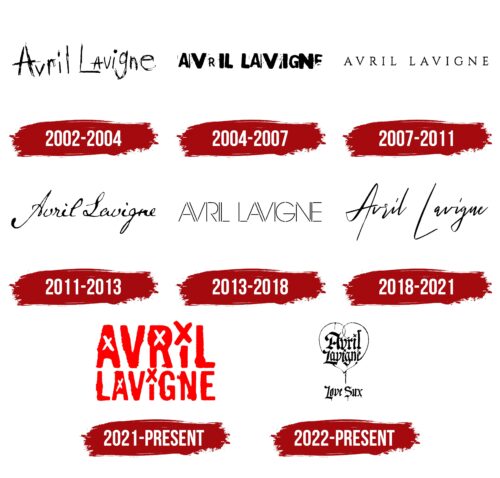 When discussing her brand identity, it is impossible not to mention her distinctive personal style, which is deeply ingrained in her brand. Known for her punk-pop aesthetic, complete with dark eyeliner, tie, and skateboarder attire, she cultivated a look that was all her own, reinforcing her message of staying true to oneself. Her music videos, album covers, and personal appearances have consistently reflected this distinct style.
Her lyrics and music style form another crucial element of her brand identity. She created a unique niche with her blend of punk-rock and pop music, often dealing with themes of love, youth, and rebellion. Her music resonates with her audience, who see their own experiences and feelings mirrored in her lyrics, further strengthening their connection with her.
The singer's unwavering commitment to authenticity forms the crux of her brand. Her consistent messaging around individuality and self-expression creates a strong bond with her fans, making her not just a singer but a symbol of youthful rebellion. This bond, which has been sustained throughout her career, is the cornerstone of her brand, enabling her to remain relevant in an ever-evolving music industry.
Avril Lavigne's brand, imbued with her punk-pop aesthetic, relatable lyrics, and unwavering authenticity, continues to inspire and connect with audiences around the globe, truly standing the test of time.
What is Avril Lavigne?

Avril Lavigne, born on September 27, 1984, has been the face of a brand that represents more than just music; she symbolizes individuality and rebellion in the pop-rock genre. The Canadian singer and songwriter has not only won over fans with her talent but also with her authentic, unapologetic persona, which has been a significant part of her journey in the music industry.

From her debut in the early 2000s, she quickly ascended the charts with hits like 'Complicated' and 'Sk8er Boi,' capturing the attention of millions worldwide. With her distinct style and punk-infused pop music, she successfully managed to set herself apart from her contemporaries, challenging the traditional pop star image.
2002 – 2004

2004 – 2007

2007 – 2011

2011 – 2013

2013 – 2018

2018 – 2021

2021 – today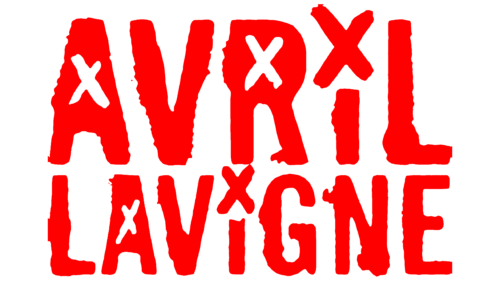 2022 – today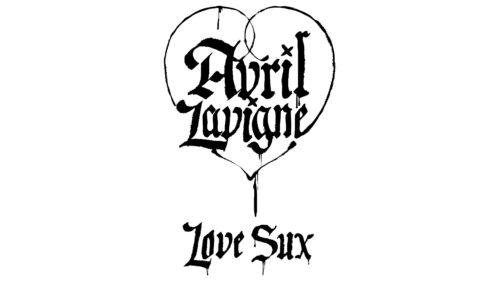 Avril Lavigne color codes
Black

Hex color:
#000000
RGB:
0 0 0
CMYK:
0 0 0 100
Pantone:
PMS Process Black C