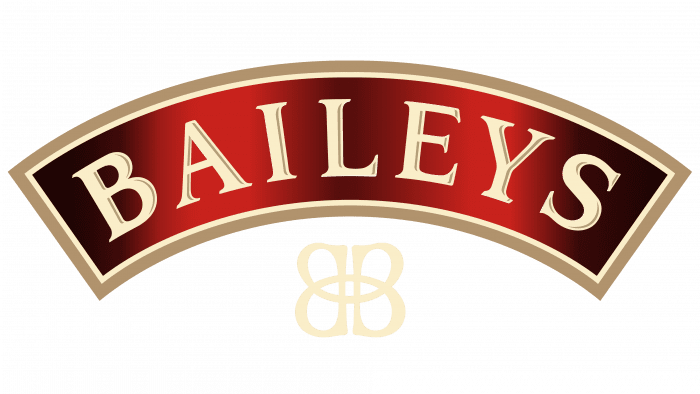 Baileys is a liqueur based on cream and Irish whiskey with the addition of other ingredients. It first hit store shelves in 1974. It was manufactured by R. A. Bailey & Co., controlled by Diageo plc, the largest premium spirits manufacturer.
Meaning and History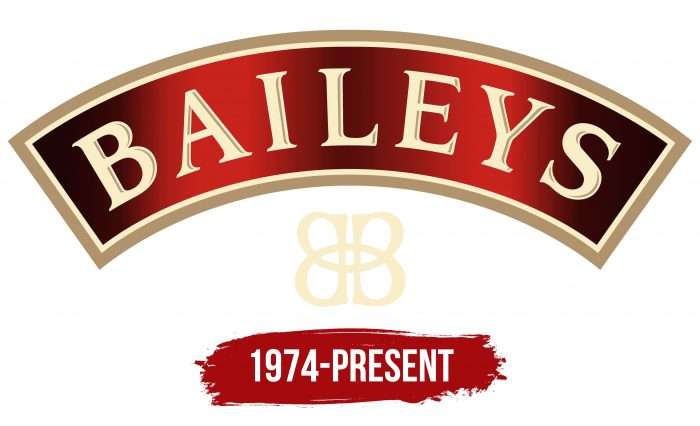 What is Baileys?

It is an alcoholic beverage made from Irish whiskey, cocoa, and cream. It belongs to the category of cream liqueurs and is produced by the English company Diageo PLC.
The designers changed the Baileys logo five times but tried to preserve its original flavor. It embodies the historical heritage of the brand, its authenticity, and excellent product quality.
The main element of the logo is the stylized word "Baileys." Three contours surround the arcuate geometric figure. The first is orange; the second and third are golden. The background behind the brand name is decorated with curly lines. The embossed, convex, and fluid design is reminiscent, first of all, of the art of Irish jewelers and engravers and, second, of mixing ice and cream.
All the richness of tactile and taste associations is used in the bottle's design: "silky" caramel and milk wave – natural cream; glass – ice, whiskey, transparency. The logo is taken from a Celtic ornament.
Font and Colors of the Emblem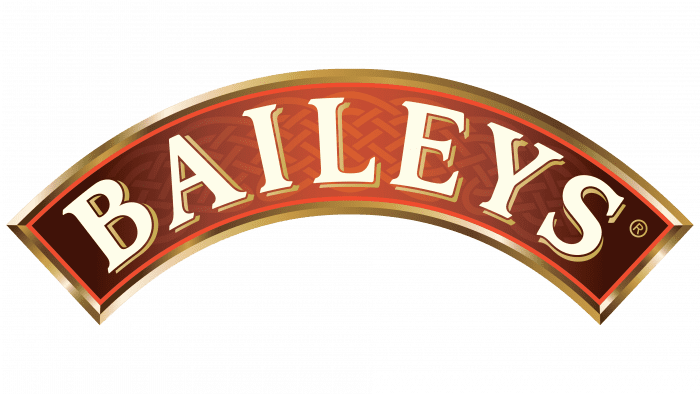 The decorative pattern looks original thanks to the gradient color transition: the rectangle's edges are burgundy, and the middle is light orange. This design emphasizes the nobility of the liqueur and is in harmony with its milky-coffee shade. Classic serif font with shadows gives the lettering a special expression. Three-dimensional white letters are depicted inside a rectangle that is curved in the shape of an arch.