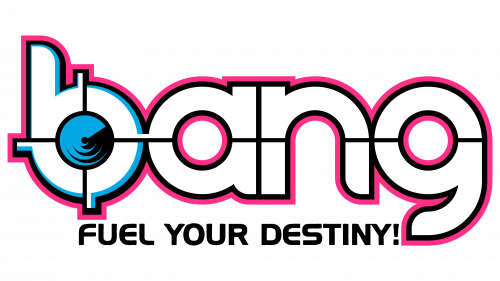 Bang Logo PNG
The Bang logo is modern and conceptual. It reflects the main idea of the energy drink brand – hitting the target so that the consumer can quickly focus, concentrate, and never miss. The emblem perfectly conveys internal dynamism, encouraging active actions.
Bang Energy: Brand overview
Bang is a line of non-alcoholic energy drinks with over forty flavors. It is in the top 3, along with Monster and Red Bull. The brand came into existence in 2012 and was launched by parent corporation Vital Pharmaceuticals, which owned it until 2023. It then came under the jurisdiction of rival Monster Beverage, which acquired it.
Meaning and History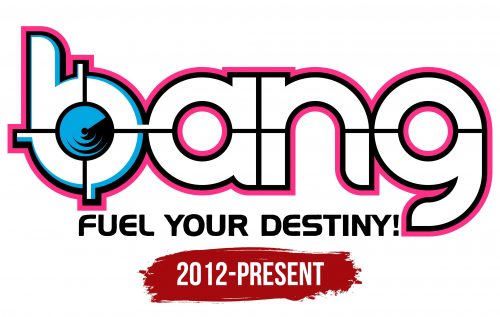 In 2012, Vital, founded in 1993 by Jack Ovock, created the Bang brand with the intention of producing a low-sugar carbonated energy drink. The brand was given a colorful logo and a notable label that quickly caught the consumer's attention while clearly displaying the contents of the bottle. Over time, the product range expanded to include more than forty flavors. The brand's visual identity accurately characterizes the type of beverage, suggesting a quick recovery of both mental and physical abilities.
What is Bang?

Bang is an American energy drink popular in the United States alongside similar products such as Monster and Red Bull. The line was launched in 2012 and was owned by Vital Pharmaceuticals, which produced it in over forty flavors. As of 2023, the brand is owned by Monster Beverage, which acquired its parent company.
2012 – today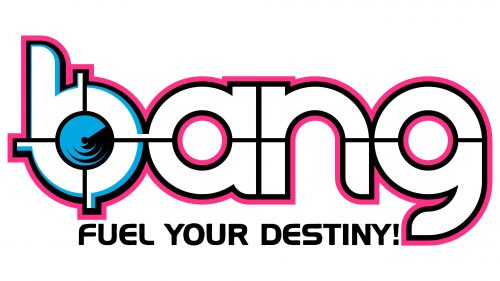 The Bang logo represents the maximum concentration of internal energy, ensuring quick recovery and readiness for work. Its key element is the crosshair symbol harmoniously placed inside the letter "b." Four thin lines, one of which passes through the entire name, converge in the center of the glyph, and diverge in all cardinal directions. The basis of the composition is a blue circle with a shadow and several curved strokes. Against the background of white letters, it looks unusually bright.
The inscription uses a lowercase font. All characters are strongly rounded; sharp elements are present only at their tips – one at the end of each letter. The printed characters are outlined, and each one is enclosed in a separate pink frame. Below the brand name is another line with the corporate slogan "Fuel Your Destiny!". The slogan is written in capital block letters and highlighted in black. The second line is so short that it barely reaches the outline of the letter "g."
Font and Colors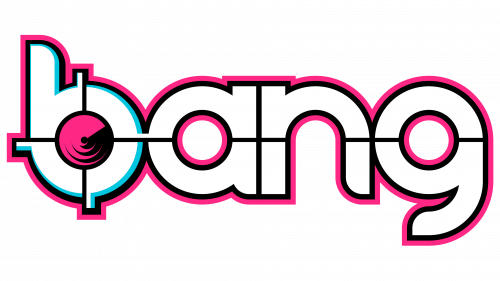 The font used for the name of the energy drink is unique. The font has no internal fill; it is hollow and outlined with a thin outline.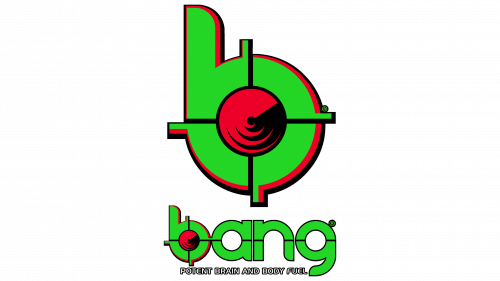 The colors in the emblem are muted so that the focus is on the content rather than the label. Thus, the designers chose soft pink (the color of the rainbow unicorn), blue, black, and white. This combination is balanced but far from boring.