Bastille Logo PNG
The Bastille logo elegantly combines British decorum with the creativity of indie-pop. The band's name is stylized as "BΔSTILLE," employing a distinctive delta symbol in place of the usual "A." This delta assumes different appearances in various album covers, showing off a distinct style each time.
For instance, in the context of the Doom Days album, the delta transforms into a three-pointed black star, providing a visual rhythm that resonates with the music within the album. The rest of the characters in the band's name are rendered in a unique sans-serif typeface, a design choice that enhances the logo's overall modern appeal.
The typeface utilized, while original, does bear some resemblance to known fonts such as Futura Medium or Century Gothic Bold. However, it distinguishes itself by adopting rounded corners, giving the band's name a softer and more inviting appearance.
Using the delta symbol in the Bastille emblem offers a visual representation of the band's dynamic and transformative music as it changes shape across albums. Meanwhile, the unique font and stylization of the band's name hint at their modern, avant-garde approach to music, embodying the band's ethos in a simple yet creative manner. The logo encapsulates the essence of Bastille – a blend of tradition and innovation, reflecting their ability to fuse diverse musical elements into a cohesive and appealing whole.
| | |
| --- | --- |
| Founded: | 2010 – present |
| Founder: | Dan Smith, Kyle Simmons, Will Farquarson, Chris "Woody" Wood |
| Headquarters: | London, England |
| Website: | bastillebastille.com |
Born out of the bustling London music scene in 2010, BΔSTILLE has since captivated the global audience with its unique pop-rock sound. Taking inspiration from the French national holiday Bastille Day, observed on July 14, the band's name itself is a testament to their international appeal. Their globally acclaimed single "Pompeii," released in 2013, served as the springboard to their international recognition.
The inception of BΔSTILLE began with the versatile singer-songwriter Dan Smith. Joining forces with drummer Chris "Woody" Wood, bass guitarist Will Farquarson, and keyboard artist Kyle Simmons, the band started to blend electronic and indie rock elements, carving out a distinctive sonic identity that would eventually resonate with audiences worldwide.
BΔSTILLE first made waves in the music industry in 2012 with their debut single "Overjoyed." The song's contagious melody and touching lyrics quickly earned them a loyal fan base. Their significant radio success in the United Kingdom led to their first major record contract. In 2013, the release of their single "Pompeii" catapulted them onto the global stage. Their debut album, "Bad Blood," soon followed, ascending to the top of the UK charts and reinforcing their standing in the music world.
The band continued to scale new heights with the launch of their much-anticipated second album, "Wild World," in 2016. The album was an immediate hit, with its lead single "Good Grief" dominating the UK charts and enchanting listeners internationally. Besides their chart-topping hits, BΔSTILLE became renowned for their dynamic live performances, which electrified global audiences at music festivals.
The release of their third album, "Doom Days," in 2019 saw BΔSTILLE exploring themes of escapism and the apocalypse. The album quickly received critical praise and yielded hit singles "Joy" and "Doom Days," further cementing BΔSTILLE's status as one of the most critically acclaimed bands of the decade.
With their blend of electronic and rock influences, BΔSTILLE has won over countless dedicated fans worldwide. Over the past decade, they have evolved into one of Britain's most successful indie bands, consistently enthralling audiences with their live shows and fresh music. Their remarkable journey of success shows no sign of slowing, hinting at a promising future ahead.
Meaning and History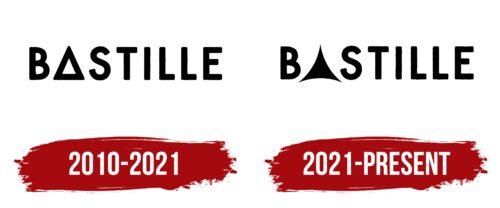 The band's identity is strongly tied to its unique sound, which brings together elements from different genres. Their music often combines pop and rock elements with evocative lyrics, creating a layered and immersive experience. This experimental blend has been a constant thread in their discography, making them recognizable and appealing to many listeners.
Their songs are rich narratives often inspired by history, literature, and real-world events. This storytelling approach sets them apart and allows listeners to connect with their music on a deeper level.
Another aspect of their brand identity is their engagement with fans. They have cultivated a dedicated fanbase, often interacting with them on social media and involving them in their creative process. This approach has fostered a strong community around the band, reinforcing the brand's appeal.
Bastille has built a distinct and robust brand in the music industry through its unique sound, compelling storytelling, and fan engagement. They have proven that being true to one's creative vision can lead to an identity that resonates with people and stands the test of time.
What is Bastille?

Bastille, a British pop-rock band, came together in 2010 and quickly made waves in the music industry. With their unique sound and captivating storytelling, they've been leaving an indelible imprint on the hearts of their fans worldwide.

Formed by singer-songwriter Dan Smith, initially as a solo project, the band grew to include Chris Wood, Will Farquarson, and Kyle Simmons. Together, they began creating music that seamlessly combined elements of rock, pop, and electronica. Their debut album, "Bad Blood," released in 2013, topped the UK Albums Chart, proving that they had successfully carved out a space for themselves in the crowded music scene.
2010 – 2021

2021 – today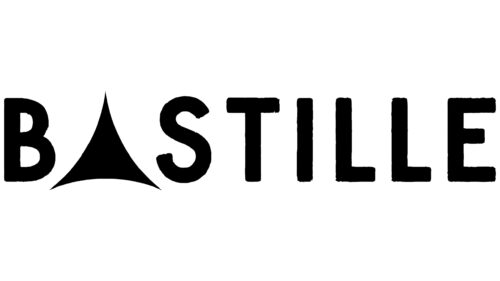 Bastille color codes
Black

Hex color:
#000000
RGB:
0 0 0
CMYK:
0 0 0 100
Pantone:
PMS Process Black C