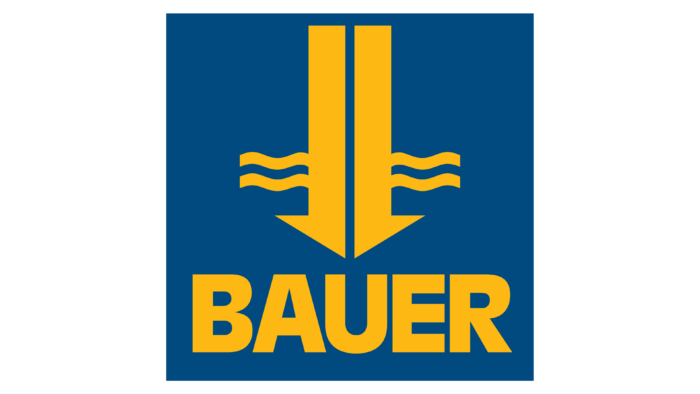 Bauer Group Logo PNG
The Bauer Group logo is direct proof of the high professionalism of the company, which is engaged in digging pits and constructing wells. Therefore, its corporate logo is reminiscent of a business card that visualizes German concern. It symbolizes reliability and confidence in one's abilities.
Bauer Group: Brand overview
| | |
| --- | --- |
| Founded: | 1790 |
| Headquarters: | Schrobenhausen, Upper Bavaria, Germany |
Bauer Group is a large German concern specializing in the construction and engineering sectors. He produces equipment for complex pits, rammed sites, wells, and foundations, and is also engaged in their formation. The company has existed since 1790 and is located in Schrobenhausen, Upper Bavaria (Germany). In 2020, over 11 thousand people worked at its enterprises located in 70 countries of the world.
Meaning and History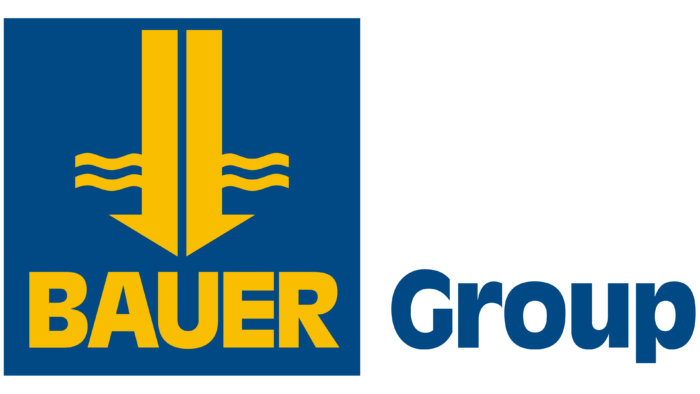 Sebastian Bauer from Deggendorf laid the foundation for the modern concern for constructing large underground and surface facilities. He was the son of a Bavarian coppersmith, so his father's workshop was passed to him by inheritance. In addition to the manufacture of household items, the company has been engaged in roofing for a long time; therefore, it was directly connected with the construction business. In 1902, she began drilling artesian wells. Andreas Bauer was the first to carry out such a project.
Then his son Karl came to grips with the laying of plumbing systems, and since 1928 this area has become the main specialization of the Bauer Group. In 1956, the list of services also included the design of foundations. Then the active development of the latest technologies and the invention and implementation of innovative equipment began. The concern's exit abroad took place in 1959, when it had a production site in Switzerland.
What is Bauer Group?

Bauer Group is a German company engaged in producing specialized equipment and the construction of foundations, walls, and wells. It appeared in 1790 and was originally a copper manufactory founded by Sebastian Bauer. Now it is the largest international concern, whose branches are located in 70 countries worldwide. Its head office is located in Schrobenhausen (Germany).
Gradually, the firm expanded its activities, signing in 1975 working agreements with the United Arab Emirates, Saudi Arabia, and Libya. Over time, Bauer Spezialtiefbau focused on the application of building technology and the sale of specialized equipment. It is a large organization, divided into three areas: construction, resources, and special equipment. Throughout the years of its existence, the company has adhered to a strict identity style, for which it has used a thematic icon. It reflects the main type of its activity – digging wells, arranging underground wells, and water pipes.
The logo shows an abstract image of a well: two wide vertical stripes with a hollow space between them. At the end of each of them, there is a sharp ledge. When connected, these lines form an arrow that points down. A thin line of blue separates them. A pair of waves is depicted on the right and left – two on each side. They symbolize underground water intended for pumping into water supply networks and wells.
Below is the company name. The word "Bauer" is set in geometric type. The letters are made in wide yellow lines, making them stand out well against the cobalt background. The graphemes are in the upper case, placed very close to each other, and are distinguished by a harmonious combination of corners and roundings. The background is a dark blue square.
Font and Colors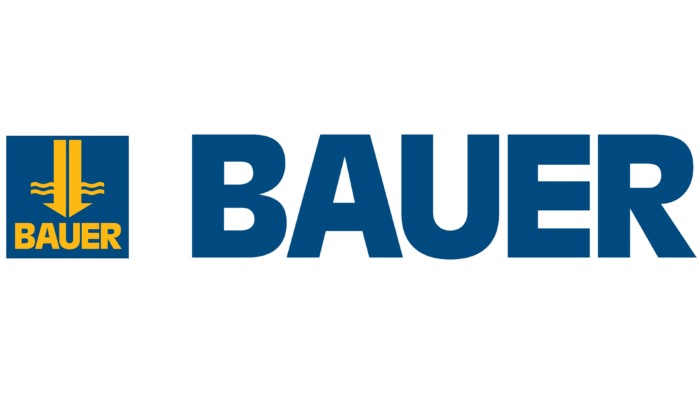 The Bauer Group has chosen a strict font for its emblem. Such a typeface emphasizes her seriousness, professionalism, and confidence. This is a sans serif Antique Olive FS Bold designed by FontSite Inc. It has structured signs with wide lines that make the inscription monolithic and reflect the trust in the services offered.
The corporate palette is two-part: it uses colors of the same intensity. Blue is dark, close to a cobalt hue, and yellow are warm, brought to a rich solar spectrum level. The first serves as a background; the second is used to color all logo elements.
Bauer Group color codes
Dark Cerulean

Hex color:
#004a80
RGB:
0 74 128
CMYK:
100 42 0 50
Pantone:
PMS 301 C
Selective Yellow

Hex color:
#fdb813
RGB:
253 184 19
CMYK:
0 27 92 1
Pantone:
PMS 7549 C