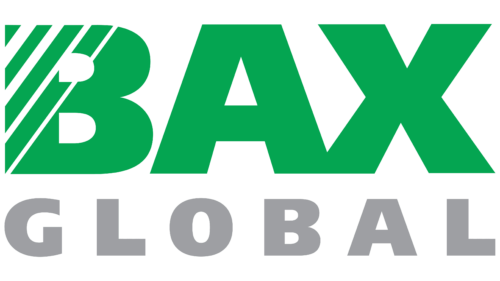 BAX Global Logo PNG
BAX Global logo is a testament to the brand's identity, ingeniously blending unique typography with symbolism.
Dominant Abbreviation: The abbreviation "BAX" commands attention as it occupies a significant portion of the logo's space. The choice of a vibrant green color ensures its prominence and suggests growth, vitality, and commitment to sustainability. Green is often associated with reliability and environmental consciousness, subtly hinting at the company's values.
Intricate Letter Design: Each letter in the abbreviation showcases distinct features. The seamless connection between "A" and "X" at the bottom suggests unity, integration, and coherence. The design also subtly hints at the brand's adaptive and interconnected nature. The "B," with its diagonal stripes forming the upper left corner, breaks from traditional representation, offering a refreshing twist. This fragmented presentation of "B" symbolizes the brand's innovative approach and ability to think outside the box.
Subdued Branding Statement: "GLOBAL" is strategically positioned below the abbreviation. Its placement and the pale gray color make it less conspicuous, ensuring that the abbreviation remains the focal point. Yet, its presence is pivotal. The use of all caps, albeit in a reduced size, symbolizes the brand's extensive reach and formidable international presence. The design communicates the brand's humility and confidence in its established global reputation by opting for a subdued tone.
Balanced Composition: The design balances the dominant abbreviation and the understated "GLOBAL." This equilibrium reflects the brand's ability to strike a balance between its robust identity and its acknowledgment of the vast, diverse global market it caters to.
Subliminal Messaging: Beyond the visual appeal, the choice of typography and design elements convey the company's forward-thinking approach, adaptability, and global vision.
BAX Global: Brand overview
| | |
| --- | --- |
| Founded: | June 15, 1971 – 2011 |
| Founder: | BAX Global |
| Headquarters: | Irvine, California, United States |
BAX Global, an American cargo airline and logistics enterprise was in operation from 1971 to 2011. The company's headquarters were in Irvine, California, from where it provided worldwide air courier services.
BAX Global catered to a global corporate clientele by Utilizing a fleet consisting of cargo aircraft like Boeing 727, Douglas DC-8, Boeing 747, and Boeing 757 freighter models. Their services primarily involved the shipment of time-sensitive documents, packages, and freight. To manage these operations effectively, BAX Global set up hub operations at multiple global locations, including Los Angeles, New York, San Juan, and London Heathrow airports.
The company, originally established under Burlington Air Express, underwent a rebranding process and adopted BAX Global. In a significant corporate development, BAX was taken over by Schenker AG in 2006 and was incorporated into Deutsche Bahn's logistics division.
BAX Global had over 9,000 employees in its prime and extended its operations to more than 90 countries. The company carved a niche in the industry by pioneering expedited global air courier services well before competition in this area intensified.
However, as a part of Deutsche Bahn's strategic restructuring, BAX Global's airline operations stopped in 2011. Despite the cessation of its airline services, the brand BAX Global remains active in other logistics sectors.
Meaning and History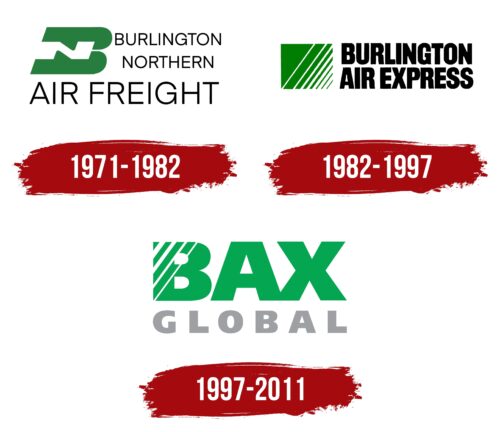 1971 – 1982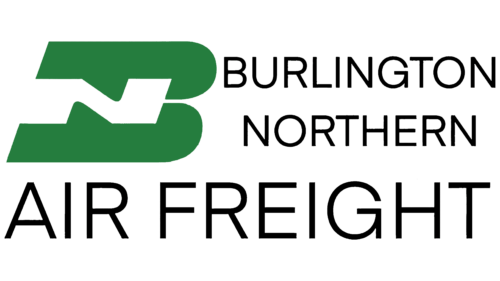 1982 – 1997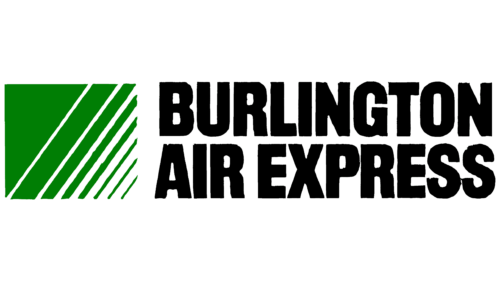 1997 – 2011